Oh sure, Retired Lt. Gen. and 24-day National Security Adviser Michael Flynn LOBBIED for Turkey. But it's a tight knit community, these people. Yet,...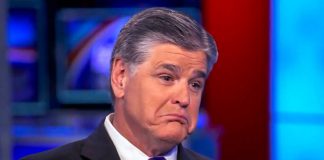 According to multiple sources, insiders at FOX News are waiting for the next domino to fall following the unceremonious departure of Bill O'Reilly for...
Rampant Wingnut Stupidity
He's a judge. He's a school board member. He was the Trump Campaign manager for Campbell County in the Blue Grass State. And now,...
OTHER STUFF YOU SHOULD KNOW
I dodged a bullet, so it would seem. After testing today, we learned that my swallowing difficulties were due entirely to my Parkinson's disease....
IN TODAY'S PODCAST, we examine Lee Stranahan's reasons for quitting Breitbart.com, the death of Trumpcare, the President's approval rating hitting a new low and...
Recreational marijuana users in Philadelphia can breathe a collective sign of relief; the city has just joined a growing list of cities in the...