I was saddened to hear the news this morning that an online friend and former editor of mine, Alan Colmes, died this morning after...
Milo Yiannopoulos, provocative fame whore, has seemingly lost his shine to extremist right wingers who have recently abandoned him in droves. It started with...
Rampant Wingnut Stupidity
The Gentle Reader may also wish to take note that William J. J. Hoge III has never specifically denied involvement in the death of...
OTHER STUFF YOU SHOULD KNOW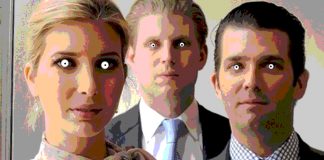 Iran is "on notice." No one is quite sure what that means, but by God we mean it! We're easing sanctions against Russia, except Trump...
We're only 10 days into the Trump administration, and I'm confused. Who's the de facto president? Putin or Steve Bannon? Why does Kellyanne Conway want...