If this story holds up, we're guessing that perhaps the former Lt. General and 24-day National Security Adviser didn't care for being called...
He was the lead investigative "journalist" at Breitbart.com. To hear him tell it, he was a personal favorite of the late Andrew Breitbart and...
Rampant Wingnut Stupidity
If one is a decent human being, one does not allow comments on his or her website that are libelous on their face. However,...
OTHER STUFF YOU SHOULD KNOW
Greetings from Eagle Point Park in Clinton, Iowa. A sunny, warm, springtime morning was a perfect opportunity to meander to one of my favorite...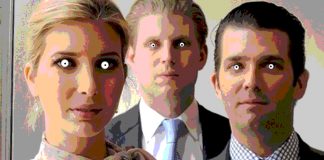 Iran is "on notice." No one is quite sure what that means, but by God we mean it! We're easing sanctions against Russia, except Trump...