Good old Glenn Beck, remember him? The guy with all the chalkboards and lunatic fringe craziness back in the tea party days? Well, good...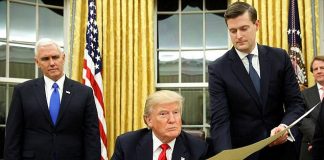 According to the Daily Mail, WH Secretary and Trump confidant Rob Porter has resigned amidst a scandal involving two of his ex-wives who one...
Rampant Wingnut Stupidity
Yet another GOP douchebag (editorial commentary) threw in his stained, tear-stained towel today rather than face the judgement of angry voters come November. Congressman Trey...