Every now and then, one sees a story that sparks a small glimmer of hope for the future. Raw Story reports: About 100 eighth grade students...
Jared Kushner, according to reports, is just moping around the White House these days. He is reportedly "miserable" and "unhappy" about the recent revelations...
Rampant Wingnut Stupidity
You like your Volkswagens? Your Audis? Your Beemers? Too damn bad. Trump says you can't have one anymore. Trump got a chilly reception at the NATO...
In the second episode of "Blood on the Microphone," Bill and Lady Di are confronted with the recent trend in late-breaking news shortly before...
Yours Truly and Lady Di have decided to take a stab at a weekday live show that airs weekdays at 7pm and on demand...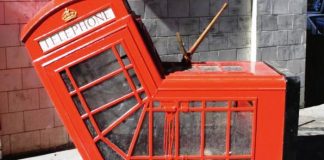 It's Thursday Threatcon, your intelligence briefing on right wing activity. Below are the best reports, investigations, exposées, and debunkery of the wingnutosphere this week....