Every time I hear about Ali Akbar and his so called great upbringing I have to laugh a bit at how he presents himself being raised by his mother Lydia Dews, who he seems to give plenty of credit for in raising him to be the man-child he is today. However I also have to do a reality check when it comes to the facts of Akbar's life: broke and living the life of a up and coming crime lord he goes out and rips people off, goes to jail, then gets out and days later goes out and rips more people off, then goes back to jail again before he comes out and blames someone else for his troubles and goes straight. Of course the facts are a bit more apparent when you look at brother Rashad and his ghetto thief ways.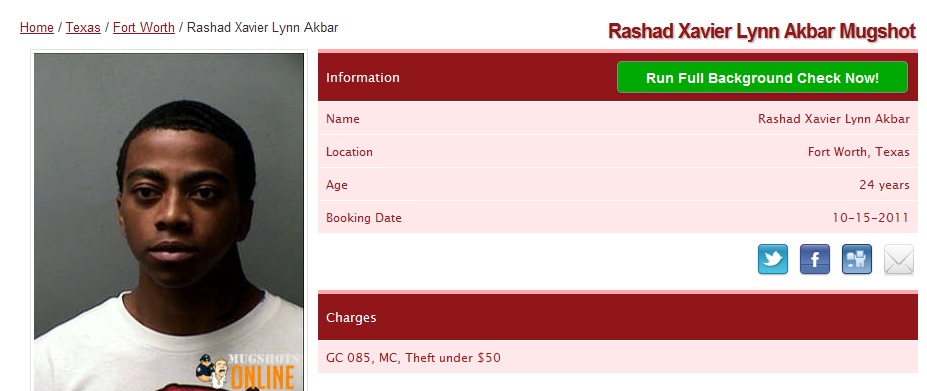 I don't really have time to go into the particulars of this ghetto two bit thief brother of his, but it does appear that the Akbar family wasn't really raised the way Akbar claims. In the image below you can see Rashad Akbar in all his glory, looking like nothing more than a ghetto gang banger smoking what appears to be a fat spliff. In the image above you can see that Rashad is another in a potentially long line of Akbar ghetto thieves busted for a theft under 50.00 dollars.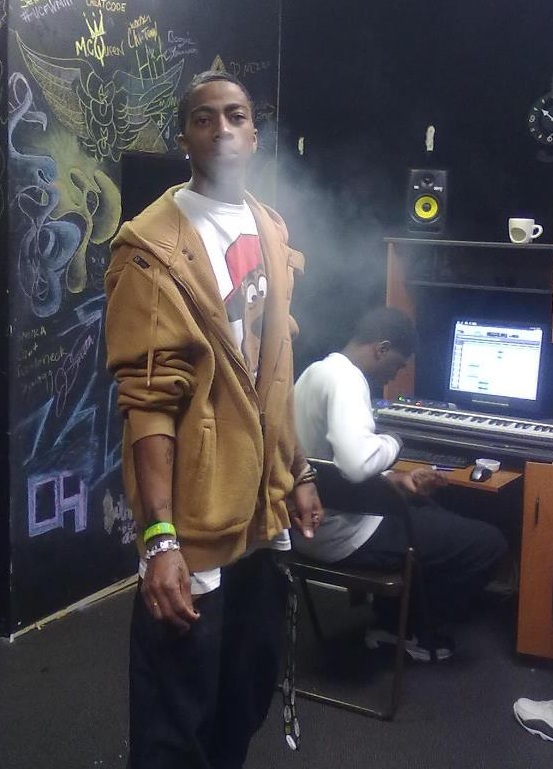 It does make me wonder where all that money Akbar raises actually goes? Does it go for partying? I think Akbar makes that very clear that he loves to party, and hardy too. Does it go for fat spliffs for brother Rashad and himself? No one really knows. But don't be deceived or even fooled by the "Ali Akbar was raised up right" meme. In reality it appears that Akbar and family were raised to take things that didn't belong to them and to hell with the consequences for doing it. If people will say this article is somewhat below the belt, I would point them to the fact that Ali Akbar lives by the creed "do unto others before they do unto you." He hits below the belt when he wants to, and doesn't give two shits for anyone else but himself when he does. Ali took the gloves off last night by tweeting this: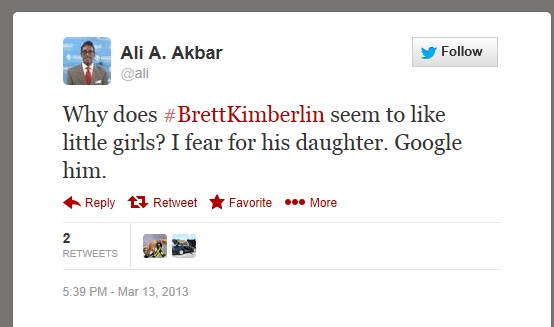 So Akbar, you took the gloves off first and went below the belt, now live with it you ghetto thief.