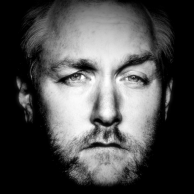 In a conference call with Breitbart News this morning, Breitbart Unmasked has learned that the conservative news website has "decided to meet basic standards of journalism from now on." This unexpected move is expected to restore some measure of the long-collapsed mainstream media confidence in Andrew Breitbart's brand.
"Getting caught with multiple examples of plagiarism on our site was an eye-opener for us," conceded CEO Larry Solov. "How did we get so far removed from empirical reality? How did we end up dismissing writers who expose malfeasance on the right, because how are we supposed to call out the left if we can't even police our own side?"
Solov was referring to the recent firing of Lee Stranahan from the new Breitbart Texas vertical in retaliation for exposing the financial manipulations of conservative super PAC lawyer Dan Backer. The promotion of Brandon Darby to Editor over better-qualified writers rankled website staff, who have come to see the plagiarist and provocateur as a loose cannon rather than a hero. Grassroots Tea Party activists, who increasingly see the website as a sellout to party insiders like Backer, have had their fears confirmed, adversely affecting website traffic.
The crisis has inspired fundamental change at Breitbart. "It's not just issues like climate change where we need to look at ourselves," said a bitterly-honest Mike Flynn. "We can't have guys like Austin Ruse pounding out deluded hate speech on our site and still call ourselves a journalistic endeavor. Come on."
Editor Larry O'Connor agrees. "We can argue against gay marriage without being bigoted assholes. I mean, can't we?"
To prove their seriousness, Breitbart.com will no longer host Senator Rand Paul's column. "We have to establish good ethics at the top," said anti-masturbation crusader and Breitbart Editor-at-Large Ben Shapiro. "Plagiarism is unacceptable, even when it's done by a popular Senator, or to explain why kids shouldn't touch themselves in naughty places."
Breitbart Unmasked has been asked to perform the duties of compliance monitor, with funding to come from a new foundation set up by Shirley Sherrod and chaired by Nadia Naffe.