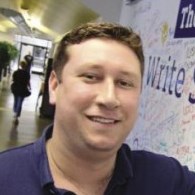 A former Facebook engineer hired to rebuild the RNC's data systems less than a year ago is already being shuffled to the margins in anticipation that he will be released after the midterm election. Andy Barkett has apparently failed to close the gap as anticipated, and his projects are all behind schedule.
A demotion for Barkett would be a blow to the RNC's effort to make itself the GOP's hub for tech innovation. RNC Chairman Reince Priebus has made data and technology key to the committee's mission and identity since the 2012 presidential election.

It's unclear how a change in Barkett's role would affect Beacon or other RNC technology. Beacon has been in beta mode, testing in a small number of states since late 2013, and the RNC has said it will be tested in all 50 states soon. It was supposed to be available across the country by early April, but that deadline has now slipped to June, said one source at a Republican campaign committee. Beacon is a query tool that can be used to go into the national voter file, pull out names that match specific characteristics, and organize them into lists for campaign volunteers and staffers for phone calls and door knocks.
The GOP has suffered a series of embarrassing IT setbacks in recent years, including a get-out-the-vote system that failed spectacularly on Election Day 2012. Having been thrown together in just seven months, Orca was apparently never adequately beta tested beforehand, volunteers were poorly trained on the software, and none of the distributed PINs worked.
All of this is in stark contrast to Healthcare.gov, the Obamacare website, which had a flawed debut but was fixed rather quickly. Even with ten million signups at this point, Republicans are still trying to make political hay out of that flawed rollout when their own party has consistently proven incapable of successfully building new IT projects. We will continue to keep an eye on this story.