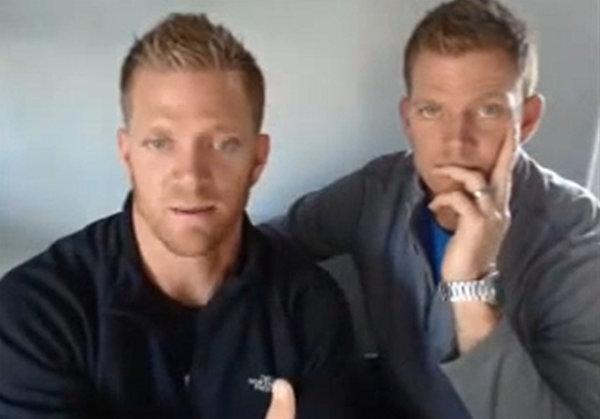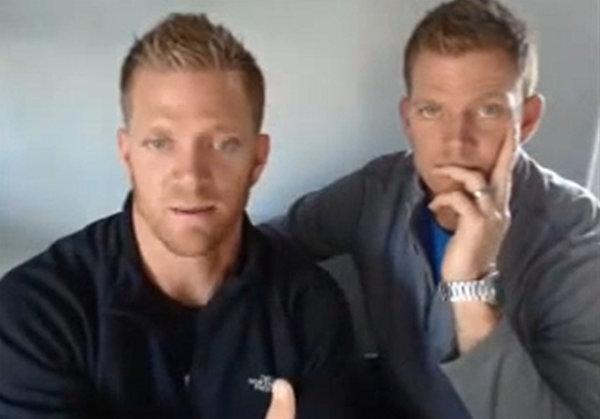 David and Jason Benham are the stars of a new reality show on HGTV. Each episode will feature the brothers helping another family turn a fixer-upper into a dream home. But as Brian Tashman reports at Right Wing Watch, with some help from his brother, David has spent many years promoting an extreme right wing social agenda that makes the Duck Commander look like a liberal by comparison.
At least one of the Benhams is not just a real estate dealer but also a dedicated right-wing activist in the mold of his father, Flip Benham, who has headed the abortion-clinic protest group Operation Save America ever since it split from the militant anti-choice group Operation Rescue.

As leader of OSA, Benham has condemned the interfaith Sandy Hook memorial, protested in front of mosques while shouting "Jesus Hates Muslims" and blamed the Aurora shooting on the Democratic Party, which he said promotes a "culture of death."

He has also protested LGBT pride events, interrupted church services during a sermon by "sodomite Episcopalian bishop" Gene Robinson and was found "guilty of stalking a Charlotte abortion doctor after passing out hundreds of 'wanted' posters with the physician's name and photo on it." Benham even blamed the Sept. 11, 2001, attacks on abortion rights…
For obvious reasons, then, "Flip it Forward" will presumably feature only heteronormative families; gay and lesbian couples with children will not be invited to take part in this American dream. HGTV could just as easily hire a couple of Westboro Baptists to fix up houses. For that matter, we doubt that David would have any benefit of the doubt at the network if had he blamed the 9/11 attacks on, say, a conspiracy by the Bush administration instead of Roe v Wade. And how many reality show stars get a pass for stalking? Only the pious ones, it seems.