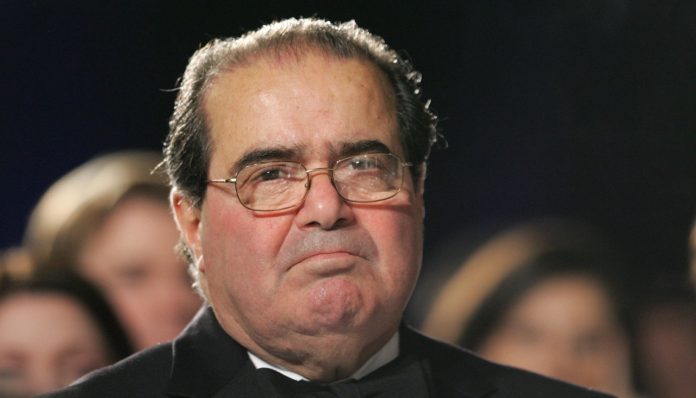 Yesterday, we learned that the federal judge who shut down the Wisconsin John Doe investigation into illegal campaign coordination has attended seminars sponsored in part by the Charles G. Koch Foundation. As if we needed further evidence that the right has largely succeeded in its campaign to politicize the American judiciary on behalf of corporate power, last night we found this item buried at the bottom of a local news story about BP's continuing efforts to delay accountability for the 2010 Deepwater Horizon disaster.
The denial of the stay means the previous block on payments, imposed in December, could be lifted next week. But BP already says it will ask the Supreme Court directly to put a new stay in place while the High Court considers whether to hear BP's case.

"We are disappointed and will seek review by the U.S. Supreme Court of this ruling," BP Vice President Geoff Morrell said in a statement emailed to WWL-TV.

BP has a potentially powerful ally in that effort. The Supreme Court justice assigned to the 5th Circuit is Antonin Scalia. He has granted such special injunctions in the past, in one case acting on his own to delay a settlement payment for eight months, even though the Supreme Court ended up not agreeing to hear the case.

Also, Scalia's son, Eugene, is a partner at Gibson Dunn, the law firm representing BP in its appeal.
Justice delayed is justice denied, they say. If Scalia is anything like his colleague Clarence Thomas, he will see no reason to recuse himself if the court does take the case. The term "conflict of interest" means nothing anymore as long as you are conservative.