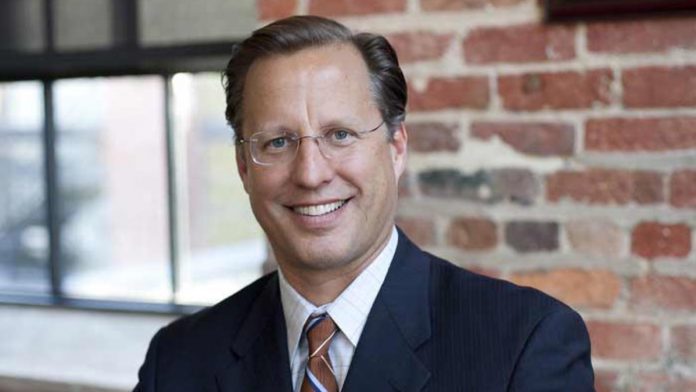 UPDATE: at Gawker, Adam Weinstein reports that Brat's young campaign manager has just scrubbed his Facebook account.
What a difference twenty four hours can make. Just last night, economics professor-turned-political candidate David Brat was being hailed for one of the greatest upsets in the history of the US House of Representatives. Excited media voices looked for explanations. But Brat's very first post-victory media appearance this morning suggested that he wasn't ready for prime time. In an almost Alvin Greene-like turn, Brat proved unwilling to answer basic policy questions from Chuck Todd. Shouldn't an economist have a ready answer on the minimum wage?
[youtube]http://youtu.be/kPD6QvrGjRQ[/youtube]
As soon as Mother Jones started reporting on the amazing contents of his YouTube channel, Mr. Brat started deleting videos from it. But erasure did not prevent bloggers from noticing that Brat's views have become more extreme since he became a candidate. And really, what are we to make of an economics professor who thinks debt ceilings don't matter?
This is not how David Brat wanted his general election campaign to begin. Is Brat perhaps an accidental candidate? Did strategic Democratic crossover voting and tea party disgust with the incumbent add up to a "miracle," to quote Brat himself, propelling an unready person into the national political spotlight? Perhaps the reason why national tea party organizations didn't get behind him is that he's actually not a very electable candidate outside the narrow world of Fox News Republicans. His ideas about Ayn Rand and the United Nations probably enjoy great currency in Virginia's tea party, but under the harsh light of media attention those opinions frame Brat as a fringe crank who hangs out with extremists.