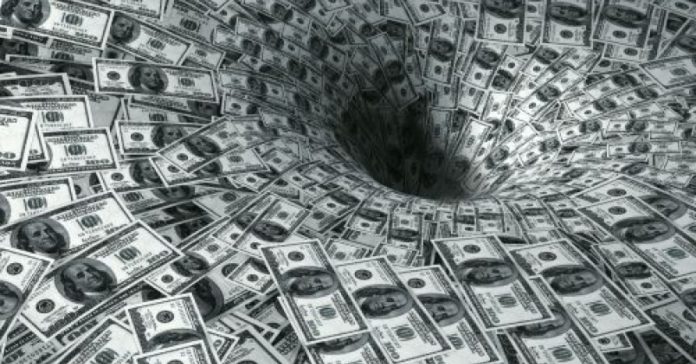 With enough voting restrictions and barriers, and enough deregulation of political dark money, in our time it can become harder to actually vote than it is to make a fortune telling people how to vote. TIME reported yesterday that the Internal Revenue Service will only screen 20% of all applications for social welfare nonprofit status from now on:
IRS commissioner John Koskinen said the change would result in "efficiencies [that] will translate into a faster and better review" of bigger nonprofits, while clearing a 66,000-application backlog that has resulted in yearlong waits for groups seeking to start a charity. He said the new short form comes with 20 pages of instructions that make clear the requirements and limitations of being a charitable organization. Koskinen said that on the new short form, "people certify that they've gone through the instructions" under penalty of perjury.

The IRS rejected the idea of the new Form 1023-EZ in 2012, but using an expedited process this year, adopted the new procedure on the recommendation of a small team composed largely of frontline workers from the scandal-plagued division of exempt organizations, according to the IRS.

[…]

While charity groups agree the old process for receiving tax-exempt status was too cumbersome, they and others worry that now organizations with no true charitable purpose will seek to become charities. "It's easier to get tax-exempt status under 1023-EZ than it is to get a library card," says Tim Delaney, president and CEO of the Council of Nonprofits. As a result, Delaney says, bad actors "will be able to operate in the name of the charity, and the IRS will never be the wiser because they're not looking at the underlying documentation."
It will now be much easier for purely political operations to legally acquire, and then abuse, nonprofit status. We have substantial evidence that organizations have already done this, and experience suggests that the smallest operations are indeed the most problematic. This rule change will tend to encourage popup operations that magically appear in time for a particular race or issue, then disappear after elections, leaving little or no account of just who flooded the airwaves. According to the Sunlight Foundation, "outside groups bought virtually all the ads that one Charlotte TV station has aired in North Carolina's hotly contested Senate race, and nearly half of the dollars they spent haven't been reported to the Federal Election Commission." That's just a sample of what we all have to look forward to from now on.