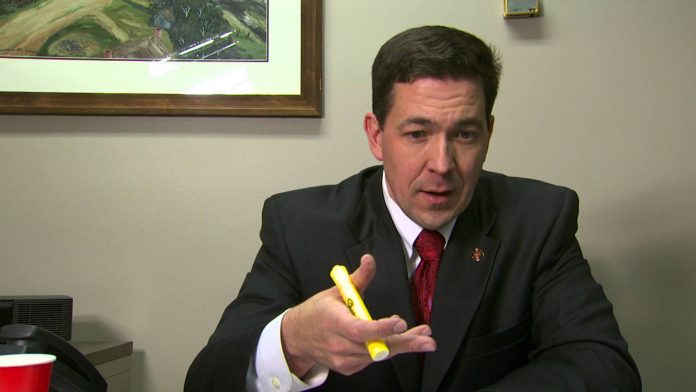 Tea party insurgent Chris McDaniel says that he will meet today's deadline to file a legal challenge to his primary runoff loss more than seven weeks ago. Although his campaign expressed great confidence in their case — McDaniel declares it "rock solid" — the Jackson Free Press calls it "hocus pocus," and there has already been an embarrassing disclosure about its contents.
McDaniel's challenge endured an embarrassing hiccup this week, when observers spotted a curious pair of names on a list of hundreds of allegedly invalid votes circulated by McDaniel's attorney Mitchell H. Tyner on Monday.

Among the hundreds of allegedly fraudulent voters listed on an affidavit bearing Tyner's firm's letterhead were Tyner himself and his wife Sloane. Both were described as having "voted written in margin and on June 24," implying that they voted in the June 3 Democratic primary before crossing over to vote for Cochran in the June 24 GOP runoff. (Emphasis mine)
The obvious questions, then, are: how many of these "irregularities" are perfectly legitimate votes that his volunteers have also mistaken for illegal crossover votes? And how many of the votes that the campaign seeks to annul are actually votes for McDaniel? Because unless he can prove that Cochran received more "irregular" votes than he did, McDaniel doesn't actually stand to gain anything in this transaction.
Little wonder that his unsuccessful appeal to the state party amounted to little more than 'please spot me 25,000 votes and declare me the winner.'
Underlining just how dubious this challenge really is, McDaniel's foremost campaign spokesman in this challenge, Noel Fritsch, is probably the worst possible person to front this effort now that he faces a grand jury investigation into fake vote-buying allegations that he paid to promote.