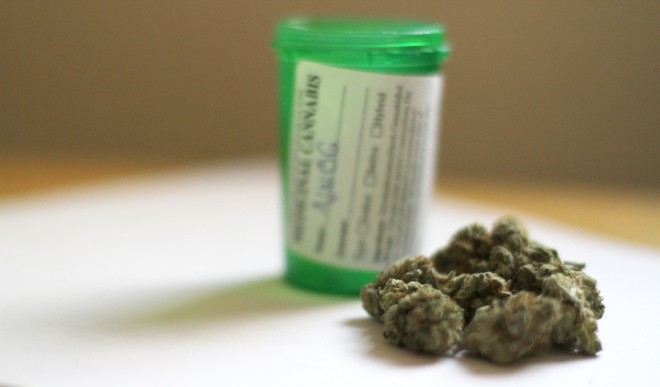 On Friday, the California state senate failed to vote on a controversial measure California's historic bill that would have legalized and regulated medical marijuana in the state, leaving many areas of the state high and dry when it comes to access to medical marijuana.
The Senate Bill 1262 (SB 1262) had until yesterday to obtain the Assembly Appropriations Committee's approval. However, it got no vote. Sponsored by Senator Lou Correa (D-Santa Ana), the SB 1262 would have led to set up a Bureau of Medical Marijuana Enforcement under the umbrella of the California Department of Consumer Affairs, providing more oversight to the police and more transparency into the  records of patients, growers and caregivers.
Police officers would have had access to information on healthcare recipients and their providers, making caregivers and users wary of federal investigations into growers and their customers.
Critics of the measure said it could cause over 24 million medical marijuana users to lose local access to marijuana for medicinal purposes. They argued the bill had a serious  lack of privacy protections that would open the door to constitutional violations over search and seizure, requirements of self-incrimination by license applicants, and restricted access for patients.
Assemblyman Tom Ammiano (D-San Francisco), co-author of the bill, dropped his support for the measure after negotiations between advocates and law enforcements officers who helped write the bill went south. "The final form of SB 1262 included provisions that would have gutted the industry in some parts of California. That was a kind of poison pill and the police chiefs who sponsored the Senate bill wouldn't budge on that."
Sponsors of the bill suggested that funding for the measure should come from a state licensing fee of up to $8,000, putting the cost to stay in business out of reach for many small growers and caregivers. All said and done, it would have taken an estimated $20 million to enforce the program.
The measure was a response to a recent backlash in California against the burgeoning medical marijuana industry. In the past few years, in response to legalized medical marijuana, nearly 200 cities and counties in the state have taken a "not in my backyard approach", banning the sale of medical marijuana, while many others have put tough restrictions on the growers and sellers of the recreational weed.
Had the legislation cleared the legal hurdles, those restrictions would have come to an end, but advocates have said that was too high a price to pay.
"This legislation is a Trojan Horse which will ultimately obstruct legitimate patient access to medical marijuana," Matt Kumin, a San Francisco-based civil rights attorney for the educational foundation, told the California Cannabis Voice, a nonprofit focused on medical marijuana advocacy. "You cannot simultaneously be for patient rights while creating massive blackout regions in California with arbitrary prohibitions."