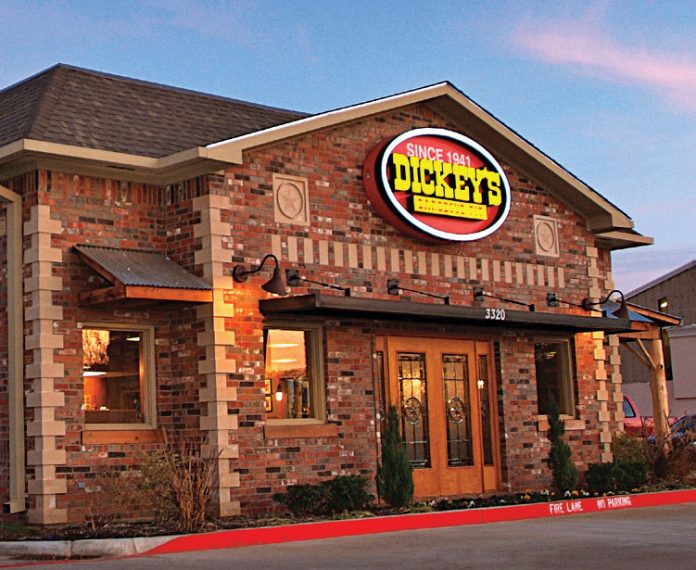 Thinking of eating out tonight? Might want to rethink that decision. In this case a Dickey's Barbecue restaurant in Utah mislabeled deadly chemicals as sugar and served it to patrons in their tea. According to the health inspector this establishment had been cited numerous times before, but not for mislabeling chemicals.
Salt Lake County Health Department records show officials issued seven violations to Dickey's Barbecue in South Jordan in January. The restaurant has had no violations for improper chemical labeling.
However the inspector went on to note that mislabeling food is a common problem in the food industry which leaves open the question of should we be eating out these days?
Health department spokesman Nicholas Rupp says mislabeling of food is a common violation. Rupp says the Dickey's has maintained a better-than-average health rating since opening in 2012.
I know its one thing to label mustard as mayonnaise, but labeling cleaning compounds as sugar is an entirely different issue. The fast food industry as a whole is often run by underpaid low wage young workers who are often tasked with food management responsibilities. I know that asking some 16 year old kid whether or not I am getting cleaning compounds in my food might often end up with a blank stare, but seriously, where is the management in these operations? Often food managers are found in the back office counting change or making labor schedules or just plain hiding out from the customers, while understaffed low wage workers who don't know better are left to handle our food. Its no wonder that these under trained employees often don't know the difference between sugar and cleaning compounds. Training by management who is hardly ever found up front at these establishments needs to change. As patrons to food establishments this only serves as another warning about eating out. Sometimes it's better to just cook your own food rather than going to eat out, at least you will know your food was cooked by you and contains as little cleaning compounds as possible.