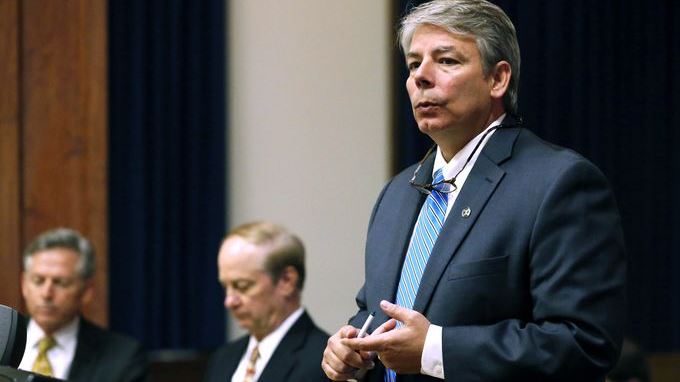 Retired chancery judge Hollis McGehee, who was specially appointed to handle Chris McDaniel's challenge to his primary runoff loss to incumbent Thad Cochran, will hold a pretrial hearing next Thursday. According to the Jackson, Mississippi Clarion-Ledger, any resulting trial will start in mid-September rather than the end of the month so that Judge McGehee can reach a decision before the November 4 general election.
(McDaniel attorney Mitch) Tyner asked McGehee to order county clerks across Mississippi to preserve election materials from the June primaries. He also asked for an injunction to prevent Secretary of State Delbert Hosemann from printing ballots for the November general election, where either Cochran or McDaniel will face Democratic former U.S. Rep. Travis Childers. Tyner noted his request to hold off on ballots was partially political but "politics do matter."

Cochran's lawyers argued, and McGehee agreed, that Hosemann is not a party to the lawsuit and cannot be forced to delay printing of ballots. Sample ballots are scheduled to be delivered to counties Sept. 10, and overseas military and others are supposed to be allowed to have absentee ballots starting Sept. 20.
It would be much easier to take Mr. Tyner seriously if his vote, as well as his wife's vote, weren't included among the thousands that McDaniel's campaign wants to dispute. Predictably, McDaniel is fundraising on positive speculation, but he actually has an enormous burden of proof to meet, and nothing his campaign has released so far even approaches that threshold.