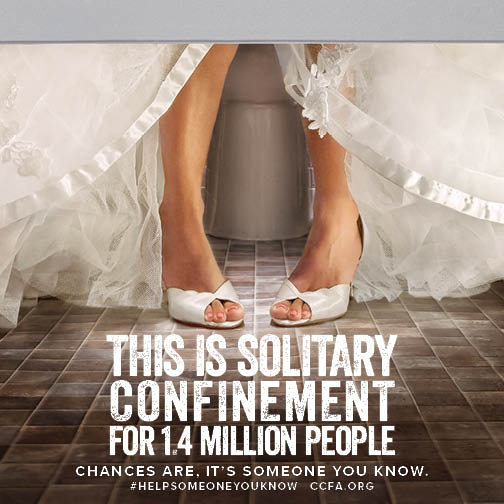 Actress Amy Brenneman , who plays a silenced police chief's wife in her new role on "The Leftovers," kicked off a campaign yesterday with the Crohn's & Colitis Foundation of America (CCFA) to lend her voice in raising awareness of irritable bowel disease (IBD).
"I know firsthand how devastating these diseases can be," Amy Brenneman said. "So, when CCFA asked me to help I was more than happy to get involved. If my support can help even one person, I'd be happy."
One in 200 Americans suffer  from inflammatory bowel disease (IBD). The fastest growing patient population is children under the age of 18, and many of them require hospitalization. IBD are painful, medically incurable diseases that attack the digestive system.
Symptoms of crohns or colitis may include abdominal pain, persistent diarrhea, bleeding, fever, severe fatigue and weight loss.
It's not the sort of thing people like to talk about at the dinner table – but it's important for IDB sufferers to know that aren't alone.The campaign by CCFA is meant to spread awareness and urge people to get tested if they have symptoms of IDB, and shedding some of the stigma and embarrassment that often occurs alongside the painful, oft-debilitating symptoms.
Most of the PSA takes place in the bathroom – because we've all experienced discomfort there at one time or another and we know what that feels like. (For IBD sufferers, uncomfortable and painful bathrooms issues are often a daily event.)
"By putting this issue front and center, we want to engage people, raise awareness, and demonstrate our commitment and compassion to finding cures and improving the lives of our patients," said Richard J. Geswell, President and CEO of the Crohn's & Colitis Foundation of America. "We know these diseases extend far beyond the bathroom, but it's a compelling way to get the conversation started."
You can talso take an #IBDSelfie and browse the selfies of others diagnosed with IBD to learn more about the daily-to-day lives of those with these diseases.
[youtube]https://www.youtube.com/watch?v=r8whg2lXubc[/youtube]
The Crohn's & Colitis Foundation of America (CCFA) is the largest voluntary non-profit health organization dedicated to finding cures for Inflammatory Bowel Diseases (IBD). CCFA's mission is to cure Crohn's disease and ulcerative colitis, and to improve the quality of life of children and adults who suffer from these diseases.
Join actress Amy Brenneman and CCFA, help end inflammatory bowel diseases for the 1 in 200 Americans suffering in silence. Visit www.ccfa.org and #HelpSomeoneYouKnow.