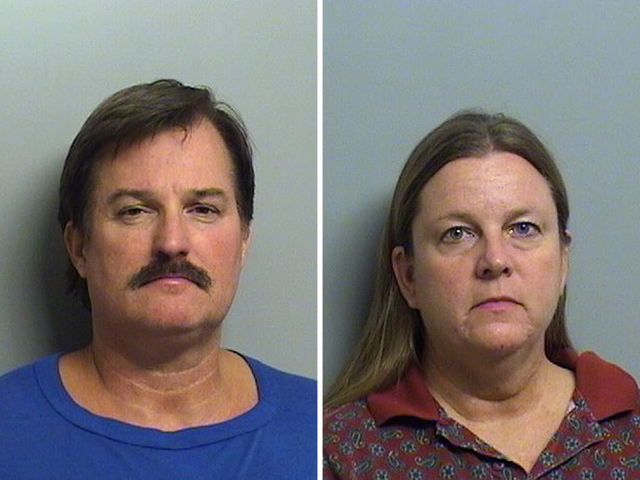 The family of 19 year old Jeremey Lake  is waiting for justice after charges were filed against the man and woman, two Tulsa police officers, accused of killing him.
According to Tulsa Oklahoma's News on 6, Shannon Kepler, a Tulsa Police officer, is charged with first degree murder. He is out of jail after being arraigned on murder charges. Kepler had been behind bars since the shooting of Jeremey Lake two weeks ago, but was released just after 7:00 Friday night after paying a bond of  $82,500. His wife Gina was arrested alongside him and charged as an accessory to murder.
Shannon and Gina Kepler are  both 24-year veterans of the Tulsa Police Department.
Jeremy Lake was only 19. He was found in the street in front of his home, where he and the Kepler's daughter, Lisa Kepler, had been living. The two had only been dating a short period of time. The daughter told the New York Daily News that parents kicked her out of the house the week before and dropped her 0ff  at a homeless shelter. She met Lake there and they began dating. He offered her a place to stay at the home he shared with his aunt.
A few days later, Lisa and Lake were walking home when a black SUV pulled up and her dad got out, shouting at her.
"I walked away and Jeremy tried to introduce himself, and my dad shot him," KJRH-TV reported. Lisa Kepler said she ran behind a bush and hid after her father fired shots at her. Then he sped away.
The assistant district attorney revealed he believes the murder was premeditated, telling the court a police report had been taken from the station  was found inside Kepler's home and handwritten on it, the prosecutor said, was Lake's address. Lake was shot just days after Kleper discovered that he was the boyfriend of his teenage daughter,
"This is a hate crime, that's what it boils down to," said Lake's aunt Pam Wilkins to reporters.
Lake was biracial; the veteran Tulsa officer accused of fatally shooting him is white.
The Lake family's supporters say he's only allowed out on bond because he's a cop. Kepler's attorney brought in two witnesses, including a fellow police officer, who described him to the judge saying as "a loving father and a gentle, patient man."
Kepler is not allowed to have any contact with Lake's family or his daughter, Lisa. He was also informed that he cannot leave Tulsa County without permission.