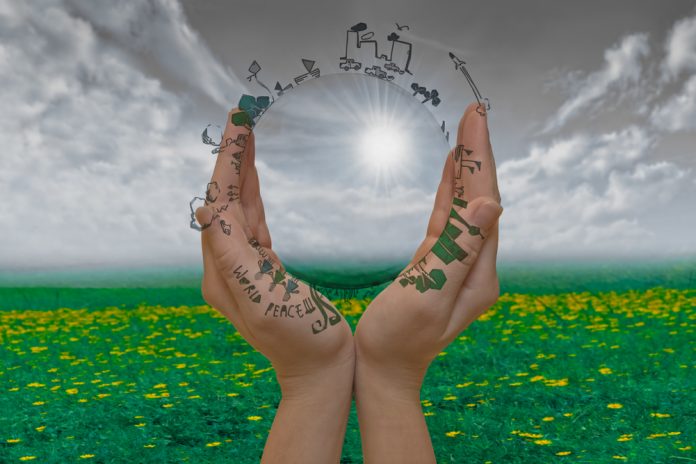 A new report released last week shows another reason that Latino voters are more likely to align their votes and politics with Democratic values; Latinos overwhelming support greater environmental protections, preserving parks and public lands.
"This report provides definitive proof to what we've seen across the country – there is a significant, growing Latino movement that is advocating for greater environmental protections of our parks and public lands and is willing to support candidates that share that same value," said Maite Arce, president and CEO of Hispanic Access Foundation. "The Latino population is the fastest growing segment in the country — their engagement in conservation is critical and could have a far-reaching impact."
"Hispanic Voter Perspectives on Conservation and Environmental Issues", released by Latino Decisions and Hispanic Access Foundation, show  that conservation issues are important enough to Latino voters that they could influence voting decisions in the mid-term elections.
Latino voters believe individuals and governments have important roles in protecting natural resources and promoting healthy, clean communities.Be it through policies, environmental protection, or conservation laws, Latino voters prefer policies and candidates that actively promote a cleaner environment and preserving public lands. They are more likely to vote for candidates based on their environmental positions. Latinos are also more likely to enjoy more outdoorsy lifestyles. When it comes to policy priorities, water and air pollution are especially important to the overwhelming majority of Latino voters.
Clean air and water, preserving public lands, climate change and promoting clean energy solutions are all matters of concern for this rapidly growing electorate," said Dr. Adrian Pantoja, Senior Analyst for Latino Decisions and Professor of Political Studies at Pitzer College in Claremont, California. "Decision makers and advocates with national and regional constituencies will need to demonstrate their attention to these concerns and policy preferences as the Latino population and electorate continues to grow into the foreseeable future."
"We know that regardless of the issue, Latinos, like most Americans, will seek policy approaches that better the quality of life for them, their families, and their community," said Leo Murrieta, National Field Director of Mi Familia Vota. "From immigration reform to conservation, Latinos want candidates and elected officials who will best represent the issues they care about and will do so by promoting laws that will treat our community with dignity and respect. Ensuring that our families have access to clean air and water, cleaner environments, and preservation of outdoor recreational areas will continue to be important to Latino voters across the nation."