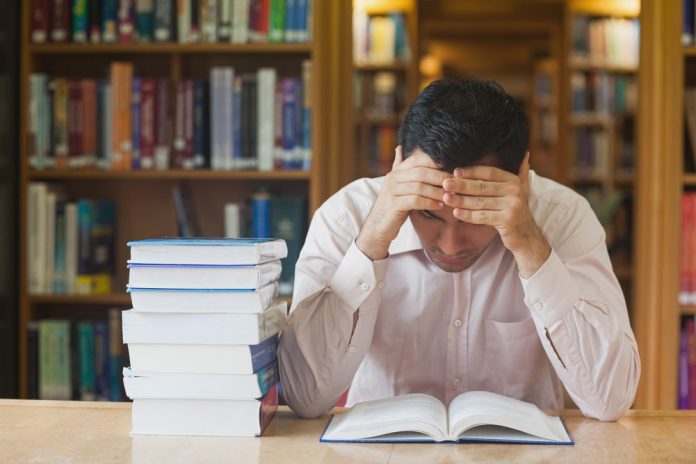 Did you know that the United States currently incarcerates over 2.1 million persons every year, with the cost of $52 billion to taxpayers?  In other words, 25% of the prison population lives within the United State, even though we only house 5% of the world's population.  Every year, close to 600,000 prisoners are released from correctional custody and back into our communities. And most prison populations tend to have an revolving door for their populations; 70-85% of these prisoners will re-offend and wind back behind bars within 5 years of release.
Christopher Zoukis, founder of PrisonEducation.com and Prison Education News, says that it's time to change these rates through educational programs. Educated prisoners tend to do better when they return to the free world. In fact, a study from the Department of Justice has shown that even something as simple as reading can increase a prisoner's chances for employment upon re-entry to the community.
Prison inmates who receive general education and vocational training are significantly less likely to return to prison after release and are more likely to find employment than peers who do not receive such opportunities, according to a RAND Corporation report. Employment after release was 13%  higher among prisoners who participated in either academic or vocational education programs than those who did not. Those who participated in vocational training were 28% more likely to be employed after release from prison.
Prisoners that read and learn are armed with more tools for navigating the world outside of the criminal justice system. Not only do they learn new skills and improve their cognitive abilities, they also enter the world with more confidence in themselves and their ability to change.
Zoukis asserts in his upcoming book, College for Convicts: The Case for Higher Education in America's Prisons (McFarland and Company, 2015), that prisoners who obtain an Associate's Degree re-offend at a rate of 13.7 percent, those who earn a Bachelor's Degree 5.6 percent, and those who earn a Master's Degree 0 percent. He calls prison education "the most cost-effective, proven method of reducing recidivism that the world currently knows of."
Offering prisoners educational opportunities is cost-effective as well, according to Zoukis, who says that while it costs upwards of $30,000 to $50,000 per year to incarcerate a single inmate, it only costs $2,000 to $3,782 to educate them at the college level.
Progressive policies like educational opportunities could be very good news for Americans who have had run-ins with the law to seek a second chance, too.
For less than 1/10 of the costs it takes to incarcerate offenders, American correctional administrators could educate those under their charge. Educational opportunities could significantly reduce their rate of re-offense and re-arrest, which equates to reduced victimization and less correctional costs.