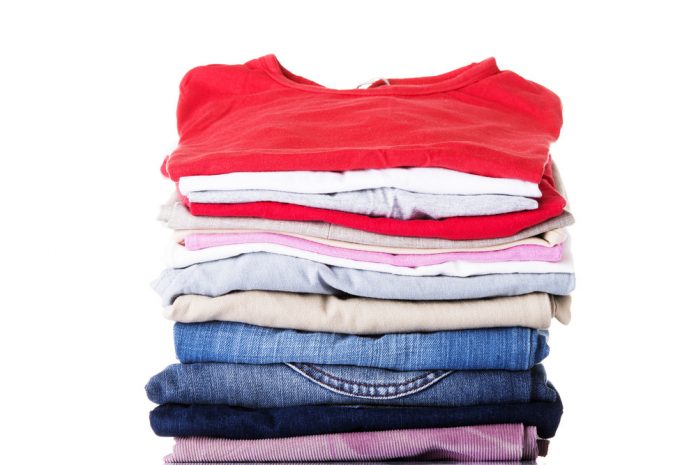 Downs Designs', a startup business that offers custom clothing for kids with downs syndrome, caught a $10,000 fundraising spike from a Kickstarter campaign in a span of 24 hours last Thursday. The pledged money is unprecedented and offers a much-needed boost for the small business dedicated to providing clothes that fit and look great for children with Down syndrome.
Karen Bowersox started Downs Designs over four years ago, inspired by her granddaughter Maggie, born with Down syndrome. After noticing Maggie would trip over her pants, Bowersox got to work designing clothing that would help her granddaughter move around, tailored to her unique shape.
Downs Designs was born in 2009 and now offers 20 styles of jeans that fit the unique body shape of a person with Down syndrome and feature an elastic waist; soft, stretchy denim; and no button or zipper. These styles provide confidence, independence and pride in sense of style for people with Down Syndrome – making it easier to dress themselves and look fashionable.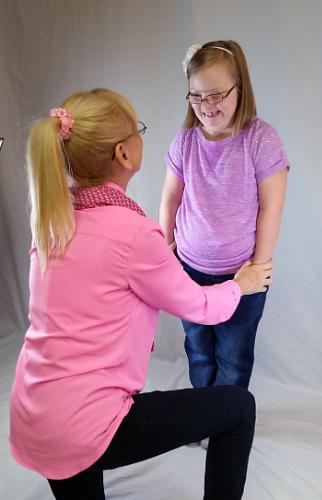 Bowersox says, "I can't even express it, the emotion I get from every email, from the mothers or the caregivers, of the gratitude that they've never had anything like this that fits well. They're so thankful someone is doing this. I want to do more, and it's just so cost-prohibitive. I started a Kickstarter campaign to make a variety of clothes, rather than just one pair of jeans. I want to have dress pants, shorts and khakis."
Bowersox and her team turned to Kickstarter in hopes that with the support of the community and their wide customer base, including a Facebook fan page of over 70,000 people in 45 countries, they can expand their line into never-before-designed styles for those with downs syndrome. As her granddaughter gets older, she sees more work to do to help people with downs live, work, and play comfortably. As of Sept. 5, they have raised just over $21,000.
You can visit the Kickstarter page to learn more. The campaign will run through Sept. 14 at 7 a.m. EDT. If the goal isn't met, no money changes hands.