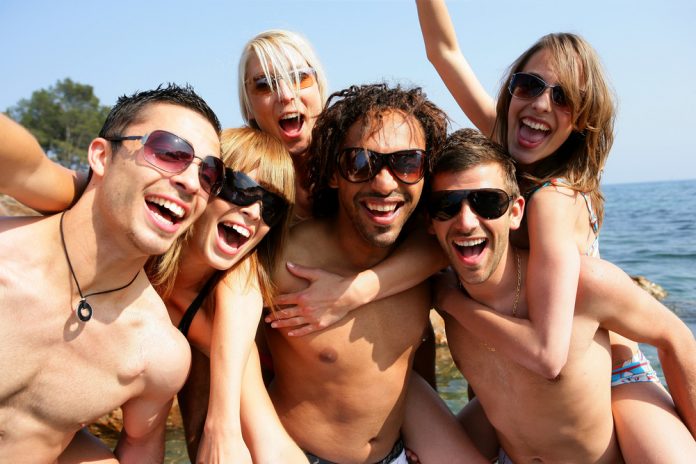 A new Harris Poll reveals that of all the generations, Millennials are the most open minded when it comes to belief systems, gender and sexual identity.
When asked to describe their likelihood to consider voting for a presidential candidate fitting a varied series of backgrounds, Americans from the Baby Boomer generation (58%) and older (74%) are most likely to say that they would refuse to vote for a Muslim presidential candidate. Among Millennials, however, only 39% of respondents would reject a Presidential candidate with a Muslim background.
Looking at sexuality as a factor, older Americans are much less accepting of the idea of a transgendered Presidential contender. 37% of Millennials surveyed would reject a transgendered candidate, while 59% Matures, 55% Baby Boomers, and 46% Gen Xers would vote against a transgendered person as President.
26% of Millennials surveyed would reject a homosexual candidate, while 47% of the oldest generation of Americans say they would not vote for a gay President. The "don't ask, don't tell" model was rejected by survey participants regardless of bias one way or another. 47% of Matures, 40% of Baby Boomers, 30% of Gen Xers and 31% of Millennials said they would vote against a person who refused to discuss their sexual preference at all.
Millenials do have a bias when it comes to the impact of religious views. 42% of respondents expressed a serious reluctance to vote for a Mormon candidate, more likely than any other generation to display prejudice against the religion. (It's unclear if this is a negative stereotype left in the aftermath of Mitt Romney's candidacy.) Older Americans are also more inclined to say they'd be unlikely to consider voting for Agnostic/Atheist (65% Matures, 50% Baby Boomers, 40% Gen Xers, 34% Millennials), Hindu (50%, 44%, 35% and 32%, respectively), or Buddhist (48%, 43%, 34% and 27%, respectively) candidates, as well as those unwilling to discuss their religious views (52%, 45%, 39% and 30%, respectively).
Overall, there is a still a lot of bias in America and it shines through in our voting choices. All of the survey results showed that, in general, intolerance against homosexuality, transgendered persons, Muslim faiths, atheism and other minority religions is dissipating slowly — generation by generation. And while survey results can help reveal our biases before a candidate takes to the campaign trail, they cannot predict how individuals will respond to a candidate's core message.
Voters tend to rally behind a message that unites us, despite our differences.
It is, however, heartening to see young Americans harboring less prejudice than ever. Let's hope the trend continues. It would be nice to see those prejudices in the single-digits one day.
I think we'd call that "progress".