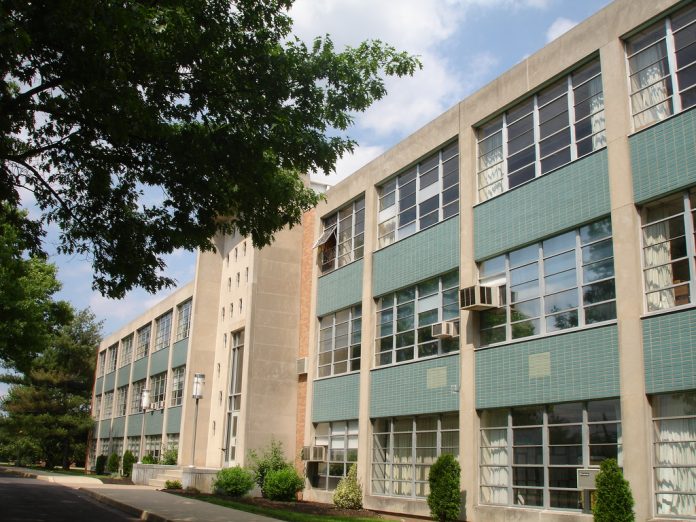 An assistant basketball coach at a Catholic school in Philadelphia was asked to resign yesterday after being identified as one of the perpetrators of a horrific mob attack on a gay couple that took place last week.
The coach, identified as Fran McGlinn by the Philadelphia Daily News, had been "serving as a coach on a contract basis," said Kenneth Gavin, a spokesman for the Archdiocese of Philadelphia. In reality, however, it appears that the high school is downplaying the role of McGlinn in the world of high school basketball – he was given an over $500,000 *fantasy budget to host a basketball championship at Philadelphia University last June, according to an article on Philly.com.    (The players would only get the winnings if the team finished first place.)
With a solid foundation in coaching, McGlinn is quickly getting a taste of player personnel. He assembled a team mostly of former local stars to play in The Basketball Tournament. The inaugural 32-team, single-elimination event will take place in June at Philadelphia University. Members of the winning team will get shares of the $500,000 prize…

…McGlinn's squad, Philly Patriots, is led by former Penn Charter guard Sean Singletary and Sam Zeglinski. Both played at Virginia. Fran Dougherty, who played at Wood and Penn, also is on the team, as is Zeglinski's older brother, Joe. He was a star at Archbishop Ryan and Hartford.
It is unknown if any of the players involved in the high-ticket championship were involved in the mob violence last week; a few of them worked with McGlinn at the high shool, and a few were also alumni.
Archbishop Charles Chaput put out a statement to the press regarding the crime:
"A key part of a Catholic education is forming students to respect the dignity of every human person whether we agree with them or not. What students do with that formation when they enter the adult world determines their own maturity and dignity, or their lack of it. Violence against anyone, simply because of who they are, is inexcusable and alien to what it means to be a Christian. A recent beating incident in Center City allegedly involved, in some way, a part-time coach at Archbishop Wood High School. After inquiries by school leadership, the coach was contacted regarding the matter and he resigned. Archbishop Wood's handling of the matter was appropriate, and I support their efforts to ensure that Catholic convictions guide the behavior of their whole school community, including their staff."
The 25-year-old assistant coach was accompanied by several other former students from Archbishop Wood High School, according to New York Daily News. They ambushed the young gay couple — ages 27 and 28 — while they walked in Center City, confronted them about their homosexuality, and then attacked them when they admitted they were a couple.
Pennsylvania laws do not have criteria for hate crimes based on sexual identity or gender, however, the FBI is keeping a close eye on the case outcome and will have the opportunity to press charges when cause is found.
A petition is circulating on social media asking Pennsylvania legislators to change the state's hate crime laws to include sexual orientation.
It has a little over 1800 signatures so far.
You can sign the petition here.
[Image Credit: Wikipedia]