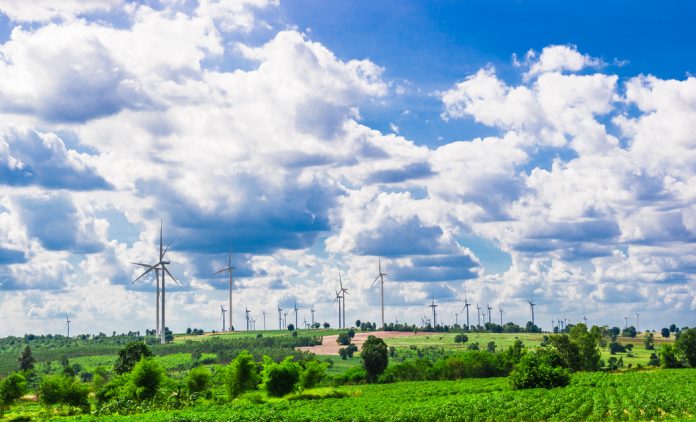 The growing movement to divest from the fossil fuels causing climate change and re-invest in clean, sustainable energy reached an historic milestone today, with $50 billion in funds pledged to the fossil free Divest-Invest movement.
The movement has grown explosively since its launch three years ago. Today's announcement included over 650 individuals and 180 institutions, including 50 new foundations. Together the institutions hold over $50 billion in total assets. All signatories pledged to divest from fossil fuels over five years, taking a variety of approaches.
One of the new partnership foundations announced today included the Rockefeller Brothers Fund, whose original endowment comes from wealth generated in the oil industry. "John D. Rockefeller, the founder of Standard Oil, moved America out of whale oil and into petroleum," explained Stephen Heintz, President of the Rockefeller Brothers Fund. "We are quite convinced that if he were alive today, as an astute businessman looking out to the future, he would be moving out of fossil fuels and investing in clean, renewable energy."
The Fund will be divested first from coal and tar sands by the end of this year, with new business ventures in sustainable industries. Over 800 global investors have now committed to divest their holdings in fossil fuels.
The renewed commitment to fighting climate change comes on the heels of the the historic "People's Climate March" the first of its kind in North America, where over 400,000 people traveled to New York to show their support for climate action. New signatories encompass a broad diversity of sectors and regions—including foundations, individuals, faith groups, health care organizations, cities and universities around the world.
Their pledge was revealed at a news conference in New York today, and will be presented tomorrow at the United Nations Climate Summit where over 120 world leaders will gather.
A leading advocate of the movement, Archbishop Desmond Tutu, called on institutions and people of conscience to divest in a video recorded for the announcement: "Climate change is the human rights challenge of our time. We can no longer continue feeding our addiction to fossil fuels as if there is no tomorrow, for there will be no tomorrow." He called for a freeze on all new fossil fuel exploration as the companies cannot safely burn 75% of known reserves.