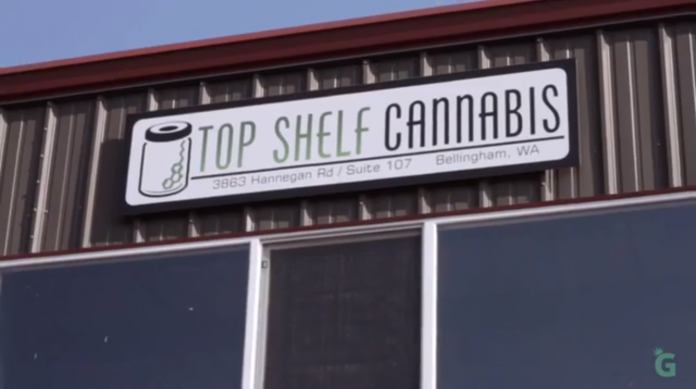 Ganjapreneur, a website that launched earlier this summer devoted to cannabis industry business news and culture, recently announced the first episode of a web video series which will feature marijuana entrepreneurs and investors.
The inaugural episode is 20 minutes long and features John Evich, the primary investor in Top Shelf Cannabis, a Washington State recreational cannabis retailer which made history as the first store to serve the legal market in July.
In the video, Evich leads a tour of the shop and also discusses how he came to be involved in Top Shelf Cannabis. He explores some of the obstacles that he faced while building the business, and his perspective on the future of the recreational cannabis in Washington.
Ganjapreneur also has included footage that they recorded prior to the interview, onsite at Top Shelf Cannabis for the first sales of edible and concentrate products in the recreational market.