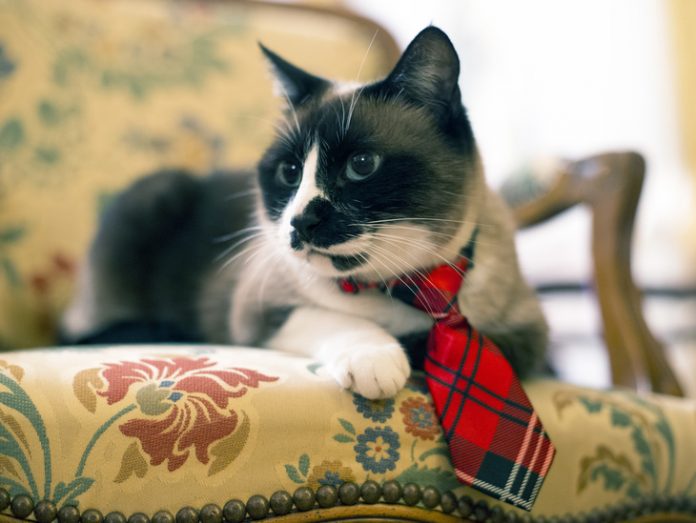 This weekend in Los Angeles, residents will be able to relax with cappuccino and all kinds of furry felines, thanks to Carlos Wong, a self-dubbed "catrepreneur."
Aklthough the popup is only open for four days, it's really more like a test-run for things to come; Wong is holding a Kickstarter in anticipation of funding his dream business; a full-fledged cat cafe that will make the city of Los Angeles happy and proud.
Wong, 31, told the Los Angeles Times that he was inspired to bring his own version Japan's "cat culture" to fruition at home after living in Tokyo last year. Cat cafes started popping up in Japan several years ago as an antidote to stressful, long work days. They're frequented by the hard-working masses seeking some affection and relaxation. Many working-class people in Japan live in small quarters that don't allow for pet ownership. As a result, a new business model was born where cats live in luxury and humans pay good money to visit them (and pamper them like royalty) while downing some coffee, or, in many cases, a couple of beers.
Wong partnered with Best Friends Animal Society, a no-kill shelter, and the Chinatown Business Improvement District, among others, to bring the Catfe concept to life. He is using the event to raise awareness of adoption. His Kickstarter hopes to raise enough startup money that he can find a permanent place for his cafe to call home in Los Angeles.
"It's not just about cats and coffee, it's actually about a bigger message," he told the L.A. Times. "It's about spreading animal awareness all around."