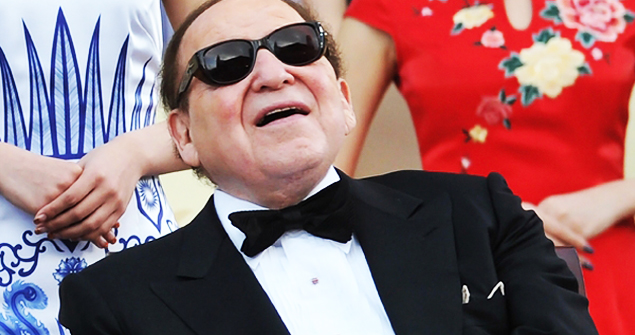 Sheldon Adelson, the Republican casino magnate who often throws his monetary weight around in elections across the US, has almost entirely funded the opposition to Florida's medical marijuana amendment though a group called "Drug Free Florida". Out of the 4.7 million raised by the group, Adelson's donations now account for 4 million of the money the group has reported, according to The Daily Chronic, a publication that focuses on medical and recreational marijuana legalization and the issues that accompany legalization.
Adelson recently put up another $1.5 million to oppose a constitutional amendment that would allow doctors prescribe marijuana for medical purposes in Florida. The donation is an add-on to his previous $2.5 million to the Drug Free Florida campaign opposing the constitutional amendment on the November state ballot.
Adelson is the chairman and chief executive officer of the Las Vegas Sands Corporation, which operates The Venetian Resort Hotel Casino and the Sands Expo and Convention Center. He spent just shy of 100 million dollars on the 2012 Presidential campaign, primarily putting his efforts toward PACs working to elect Mitt Romney.
Orlando trial attorney John Morgan has bankrolled the pro-amendment campaign out of pocket with $4 million of his own money, and has estimated he will spend $6 million on it by Nov. 4. He also spearheaded the efforts to get the initiative on the ballot — about two-thirds of the money he spent so far as used to gathering over 600,000 voter signatures and then subsequently defending the initiative against challenges in court. Morgan began a four-city bus tour on Monday, set on ediucating young voters about the initiative. Other groups are helping with a GOTV (get out the vote) effort with seniors; they launched a "Silver Tour" for educational purposes in late September.
The Florida Sheriffs Association, which heads a coalition called "Don't Let Florida Go To Pot," is also waging an aggressive campaign in the four weeks before election day.
Polls initially showed the amendment running well above the 60% required for approval. Voters will have the final word on if the amendment stays or goes.
[Image Credit: Mideast Posts]