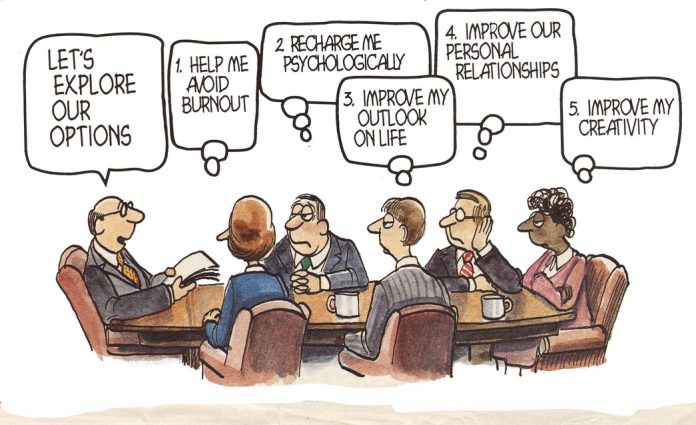 Feeling down, alone, or confused about the direction you're taking in life? Looking for some serious self-reflection? Imagination TV has the answer to your personal-growth needs. Built around the world's most famous self-help motivators, educators and authors, the network's 24/7 hosted programming is geared to both inspire and entertain people who need a bit of inspiration in life.
Imagination TV was founded by business man and self-improvement pioneer Steven Samblis. He's has brought in top names from the self-help industry, and embarking on a serious project. The network is also beginning production on an impressive slate of original content for the network.
The channel is available free via FilmOn.com—the largest digital television provider with over 40 million unique users a month.
"In the $9.84 billion self-improvement market, more content than ever is flooding the market, and some extraordinary content is becoming lost in the noise," says Samblis. "There needs to be a singular, free of charge, multi-media accessible point where consumers can experience the best messages on the planet. There needs to be a place where people that are true fans and believers in the power of self-improvement can find the best of the best. Imagination TV delivers this."
Imagination TV joins FilmOn Networks massive content offering of 600 linear channels and ownership of the largest privately owned film archive on the planet.
"We are extremely excited to add Imagination TV to our offerings, " says FilmOn's SVP, Programming Kim Hurwitz. "Having hosts guide the viewer through Imagination TV's programming will be a game changer for the self-help industry. It will do for the self-help industry what MTV at its inception did for music."
Greg S. Reid is the author of over 45 books, including 28 best sellers such as, The Millionaire Mentor, Positive Impact, and Wake Up, Live the Life You Love. He is an entrepreneur and has produced five movies including Think and Grow Rich—Three Feet from Gold. (The film, set to air on Imagination TV, is based on the classic book by Napoleon Hill.)
Greg Reid said about Imagination TV… "I am so excited to a part of the launch of this innovated TV Network. A hosted Self-Help TV Network can offer a unique voice in the industry and help viewers gain a greater perspective about the shows they are watching."
Simon T. Bailey is the former head of the Disney Institute, and current head of Brilliance Institute, Inc. He has authored seven self-help books, including Release Your Brilliance. His Imagination TV series, "Simon Says Speak: How to Win and Influence Audiences," will focus on helping his viewers overcome speaking anxiety.
You can watch ImaginationTV and view its programming schedule at http://myimaginationtv.com/