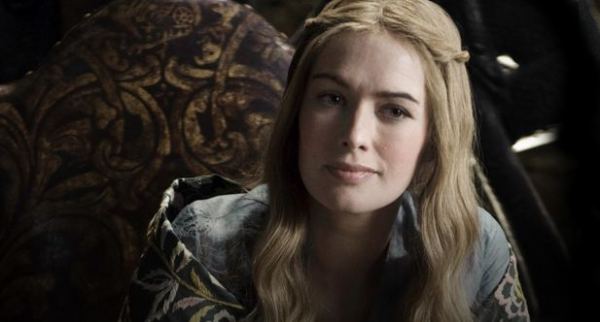 Several prominent Republican politicians grab for power in a Battle Royale for the 2016 GOP Presidential nomination. In my new column, "Game of GOP Thrones: The House of Black and White Thinkers," I examine the parallels between the best quotes from the Game of Thrones Season Five second episode and the GOP field. The candidates will speak for themselves before the primary voters cast their tokens. Ready the horses!
"In the old times, whenever bravos stood in danger, the titan would step with fire in his eyes. He'd wade into the sea and smash the enemies."
On Saturday, Senator Rand Paul from Kentucky gave a speech concentrating on foreign policy at the Republican Leadership Summit in Nashua, New Hampshire.
Senator Paul stated: "one thing that is probably true in the Middle East, every time we have toppled a secular dictator, a secular strong man, we've gotten chaos and the rise of radical Islam." Sounds sensible to me! Unfortunately, Senator Paul only sustained his status as the voice of reason for a short time during the speech. He succumbed to the Right Wing Tourette's involuntary tic trifecta of "Benghazi, Hillary Emails, and Clinton Foundation" which garnered cheers from the conservative New Hampshire audience. My music video "Everybody's Looking For EMails" shows the vast right wing conspiracy always trying to hassle Hillary talkin' about the Benghazi. Listen and watch here:
https://www.youtube.com/watch?v=XRlMP0fX0BE
"They will never follow us. They find us repulsive and we find them repulsive, which is why we surround ourselves with large, comfortable boxes to keep them away. Yet no matter what we do, people like you and me are never really satisfied inside the box."
Senator Paul displayed some "outside the box" thinking at the Republican Leadership Summit when he declared: "the other Republicans will criticize the present and Hillary Clinton for their foreign policy, but they would just have done the same thing – just 10 times over."  He continued: "There's a group of folks in our party who would have troops in six countries right now, maybe more."
The Hawks would like to put Senator Paul back "inside the box." As you may recall, when Senator Paul officially entered the presidential race two weeks ago he was greeted with an attack advertisement calling him "wrong and dangerous."  While it was "wrong and dangerous" to sign the "47 Traitors" letter to undermine President Obama's negotiations with Iran on a nuclear-arms control agreement, this 30-second commercial implied that Senator Paul actually supported the efforts of President Obama. Foundation for a Secure and Prosperous America (FSPA) ran the ad. FSPA is a secret money group (i.e., does not have to disclose its donors) led by Rick Reed, a strategist involved in the "Swiftboat Veterans for Truth" advertisements against John Kerry during his presidential campaign in 2004. The advertisement ends with a nuclear bomb detonating as the narrator states: "Rand Paul is wrong and dangerous. Tell him to stop siding with Obama because even one Iranian bomb would be a disaster." This was very reminiscent of President Lyndon B. Johnson's attack ad "Daisy" against Senator Barry Goldwater before the 1964 presidential election:
"Show too much kindness, people won't fear you. If they don't fear you, they don't follow you."
At the Republican Leadership Summit, Jeb Bush said "our enemies need to fear us, a little bit, just enough for them to deter the actions that create insecurity." He proclaimed making alliances "that will create less likelihood of America's boots on the ground has to be the priority, the first priority of the next president." Lest I remind you that Jeb's brother, President George W. Bush, authorized the 2003 invasion of Iraq:
https://www.youtube.com/watch?v=8Yz7T53UrbU
"Mercy, Fair Trial, These Mean Nothing To Them. All They Understand is Blood."
Warhawk poster child Senator Lindsey Graham of South Carolina said that there was a 91% chance that he would run for president (in a nod to former HP executive Carly Fiorina's recent statement that there was a 90% chance that she would run). Regarding ISIS he stated "you go over there and you fight them so they don't come here." Texas Senator Ted Cruz endorsed aggressive interventionalism as well. He stated: "The way to defeat ISIS is a simple and clear military objective. We will destroy them!"  Watch the music video of the Ted Cruz Brothers performing "Out of Control Man" right here:
https://www.youtube.com/watch?v=WS83luQlFt8
"I'm merely advising my son until he gets a hand for himself"
Former Florida Governor Jeb Bush served as a mentor to Florida Senator Marco Rubio over the years. However, as British Romantic poet William Wordsworth wrote in his famous poem, "My Heart Leaps Up" (also known as "The Rainbow"), "the child is father of the man." Indeed, it may be young Senator Rubio asking Jeb Bush "who's your daddy?" As Politico reported yesterday, Billionaire Norman Braman plans to invest heavily (i.e., eight figures) in the campaign of Jeb's protégé Marco.  As it turns out, Sir Braman has a beef with Bush. In 2004, while Governor of Florida, Jeb Bush vetoed $2 million in state funds that had been allocated for the Braman Breast Cancer Institute at the University of Miami.  Braman had founded the center two years earlier following the diagnosis of his wife's sister with breast cancer. And here we thought that Jeb Bush, as part of the East Coast Establishment, would get along famously with the (Boston) Brahmin.
"I found him there after the battle was over in a puddle of his own making."
Ladies and gentleman, Governor Chris Christie of New Jersey:
https://www.youtube.com/watch?v=y8m1N5XhUS8
 "Kneel before me, lay your sword at my feet, pledge me your service and you'll rise again as Jon Stark, Lord of Winterfell."
Time magazine came out with its list of the Most Influential People. Charles and David Koch made the list and Senator Rand Paul knelt before the Right Wing power brokers to uncork a cringe-worthy soliloquy. Senator Paul wrote that "the Kochs have consistently lobbied against special-interest politics." (!!!!!!!!) On that note, I present "The Koch brothers are my Sugar Daddies":
https://www.youtube.com/watch?v=xlqN0pUp228
"Everywhere's already got a ruler. Every pile of s— on the side of every road has someone's banner hanging from it."
In February of this year, Democratic strategist and Clinton pal James Carville said "Jeb Bush has to win New Hampshire. It's a must-win for him, because he will lose Iowa. You've got to win one of them, particularly if [you're] considered to be something of a front-runner." Carville continued: "I will go further. If Jeb Bush loses New Hampshire, they'll get Mitt Romney back in the race."
Is it possible that Mitt Romney wants to hang his banner again from the pile of s— that is the GOP?  Are Republican voters longing for Romney to "Mitt Me Baby (One More Time)?" Stay tuned, folks.
https://www.youtube.com/watch?v=b4aI8sd28PE