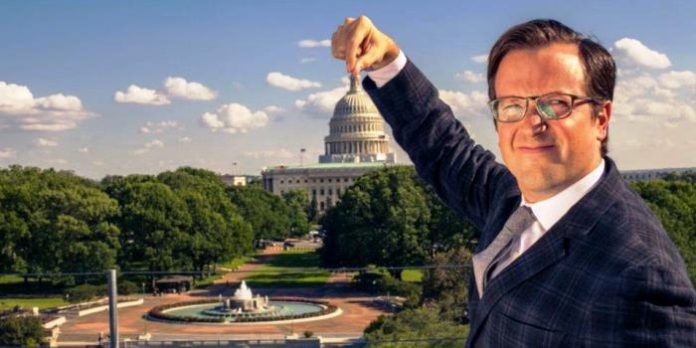 As the vice president for public policy and government affairs at FreedomWorks, Max Pappas was one of the most important people working in the 'Kochtopus' during the early, hype-filled days of Tea Party organizing. But Pappas was a close ally of FreedomWorks co-chairman Dick Armey, so when his mentor lost a power struggle with president Matt Kibbe during the most crucial electoral weeks of 2012, Pappas resigned from the organization. Luckily, he was unemployed just in time to become a key staffer for Ted Cruz, the incoming freshman senator from Texas. Fulfilling that role, Pappas participated in the 'Groundswell' meetings of May, 2013 when a host of right wing activists met at the offices of Judicial Watch to formulate the talking points that became the fake IRS 'targeting' scandal and the infamous Benghazi Select Committee. With Pappas's help, Cruz has become the single most disruptive influence in Congress — and now, he's an unexpectedly-strong competitor in the 2016 GOP presidential nominating horse-race.
In the unlikely, but terrifying event of a Ted Cruz presidency, Max Pappas will undoubtedly bring his skill-set and ideology to the White House, where he can please his billionaire masters with 'wild west' deregulation, install a fantasy-based economic policy, and smash whatever firewalls remain between corporate lobbyists and executive authority.
VIDEO: MSNBC host Chris Matthews tells Max Pappas that FreedomWorks are "frauds" in 2009.