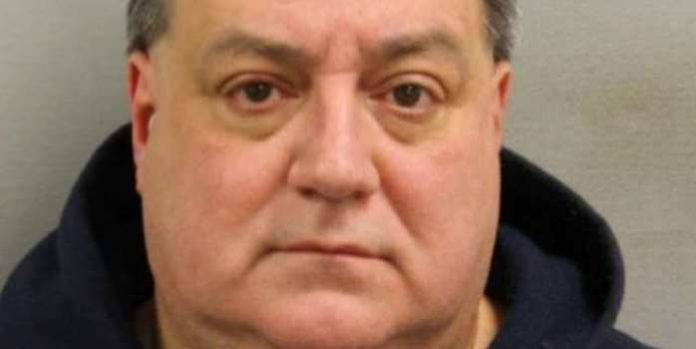 When they arrested 52 year-old Gary Schaffrick for child endangerment in March, Bristol, Connecticut law enforcement accused him of repeated inappropriate physical contact with a minor.
(I)nvestigators say that Schaffrick openly bragged to relatives about how much he enjoyed bath time with a 5-year-old during sleepovers at Schaffrick's residence. Schaffrick took baths with the boy and put him in his lap while both were nude, according to the warrant, which said the two sometimes shared a bed.
The charge of risk of injury or impairing the morals of a minor carries a minimum sentence of five years in prison upon conviction. Schaffrick is reportedly trying to qualify for an Accelerated Rehabilitation program that would let him avoid jail time after two years of probation.
Interestingly, Schaffrick is not accused of wearing a dress in order to access the alleged victim. Nor was he caught trying to encounter random children in a public restroom, the imaginary problem that a recent spate of Republican 'pee policing' laws supposedly solve in a transparent attack on transgender rights.
Instead, like most genuine pedophiles, Schaffrick is accused of 'grooming' his victim in a private environment over a period of years.
Former Republican Speaker of the House Dennis Hastert, who was sentenced to fifteen months in prison last week for financial reporting violations related to his covering up many years of serial sexual predation on high school wrestling students, also tried to develop his victims in a 'safe' time and place.
So far, no one has charged Hastert with having worn a dress to commit his crimes, either.
Although the scandal has already forced Schaffrick to resign as state treasurer, the rest of his political activities have not been curtailed. In fact, the Connecticut GOP is still counting on Schaffrick to lead their delegation to Cleveland, Ohio for the Republican National Convention– something he'll undoubtedly have time to do as long as the wheels of justice turn slowly.
In addition to having served as elected treasurer, Schaffrick has been a paid employee of the party and has earned about $10,000 a year helping the party leaders with logistics and record keeping. Three days after his resignation on March 31, Schaffrick received a paycheck for $475 from the party, according to the Federal Election Commission. Payroll records for April are not yet available.

Schaffrick still serves on the Republican State Central Committee, the 72-member governing body of the party. GOP insiders say that Schaffrick continues to send out emails to party members and is playing an integral role in the planning of the upcoming state GOP convention, which will take place May 9 in Hartford. The national convention is in July.
Congratulations, Republicans. You've got small towns everywhere passing restroom inspection ordinances — as well as governors and legislatures falling over each other to pass 'pee policing' laws — even as you welcome alleged predators right into the restrooms at the Quicken Loans Arena.