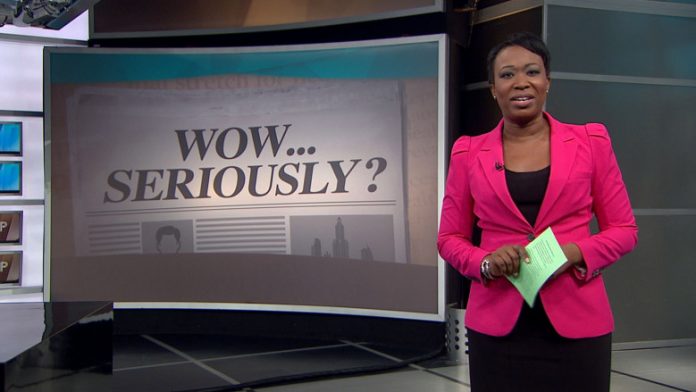 WikiLeaks has now threatened Joy-Ann Reid over a tweet she made claiming an "affinity" between Donald Trump, WikiLeaks and Russia.
Tomorrow on #AMJoy we'll explore the unprecedented affinity between an American presidential candidate – Trump – Russia and Wilileaks.

— Joy Reid (@JoyAnnReid) July 24, 2016
WikiLeaks then responded:
@JoyAnnReid You are pushing a discredited conspiracy theory. There is no affinity, whatsoever. Our lawyers will monitor your program.

— WikiLeaks (@wikileaks) July 24, 2016
Reid then responded:
Reid responded on Twitter, including a link to a tweet by BBC reporter Kim Ghattas, who wrote: "Wow. Wiki leaks is now into intimidating journalists."
WikiLeaks made waves on Friday by releasing a huge trove of internal emails from the Democratic National Committee (DNC).

The hacked emails included what appears to be evidence of a concerted effort by DNC Chairwoman Debbie Wasserman Schultz and other party officials to thwart the presidential campaign of Sen. Bernie Sanders (I-Vt.) during the primary season. Wasserman Schultz resigned Sunday and will serve as an honorary chair on presumptive Democratic presidential nominee Hillary Clinton's campaign instead.

According to CNN, U.S. officials briefed on the investigation into the compromised DNC emails now suspect Russian hackers are part of a bigger effort targeting political organizations and Washington, D.C., think tanks.

On ABC's "This Week," Clinton's campaign manager, Robby Mook, said the emails were leaked right before the Democratic National Convention "by the Russians for the purpose of helping Donald Trump," citing "experts." Mook could not offer any evidence for the claim.
Paul Manafort then jumped in saying:
Trump's campaign manager, Paul Manafort, dismissed the theory on the same program to host George Stephanopoulos when asked if there were any ties between Trump and the Russian government.

"No, there are not," Manafort said. "That's absurd. And, you know, there's no basis to it."
The only problem Manafort has is that he worked for Putin's right hand man in Ukraine, Viktor Yanukovych, even helping to get him elected. Of course Manafort has deep ties to Vladimir Putin and Russia and Donald Trump. All one has to do is go here, here and here to read all about it.  But according to Manafort, those ties that bind do NOT exist, and never have. And how dare you or anyone else think that his ties to Russia and Putin and Donald Trump exist. There is no basis for thinking that, no basis at all, except everything that has been written about those connections before today.