Oooooh. Hot!
Surrounded by a bevy of beautiful "Bunnies," Donald Trump appeared in a video for Playboy in which he pops his cork and spews all over the Playboy logo on a limousine.
That is exactly what happened, although we rely on your imagination to make it more lurid than described. Still, it's all true. Donald Trump, the GOP Nominee for President of the United States shot bubbly, foamy liquid for the benefit of a gaggle of gorgeous girls.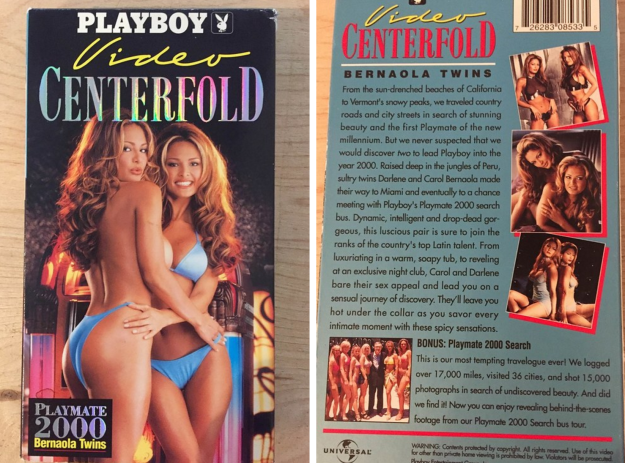 This naughty, lewd scene appeared in Playboy's Playmate 2000 Video Centerfold, disclosed today by Andrew Kaczynski at BuzzFeed. We'll defer to Mr. Kaczynski to review the film.
Trump's role in the porn is relatively benign and centers around him breaking a bottle of champagne on a Playboy-branded limo while several of the playmates are visiting New York City. BuzzFeed News obtained the footage from the online-only Buffalo, New York–based adult video store Cinema Cornucopia.

Other scenes from the film feature fully nude women posing in sexual positions, dancing naked, touching themselves while naked, touching each other sensually, rubbing honey on themselves, taking a bath, and dressing in costumes.

The VHS cover of the video reads: "From luxuriating in a warm, soapy tub, to reveling at an exclusive night club, Carol and Darlene bare their sex appeal and lead you on a sensual journey of discovery."

On a bus tour hunt for the 2000 Playmate of the Year around the country, the Playmates travel to different cities including New York, Las Vegas, Chicago, Nashville, and San Diego. Trump welcomes the Playmates in New York and pops a bottle of champagne to kick off the New York stop. Trump then pours it over the Playboy bunny logo.

"Beauty is beauty, and let's see what happens with New York," Trump says.
Yes. Relatively benign. Remember all the fuss from the right wing eight years ago caused by this photo?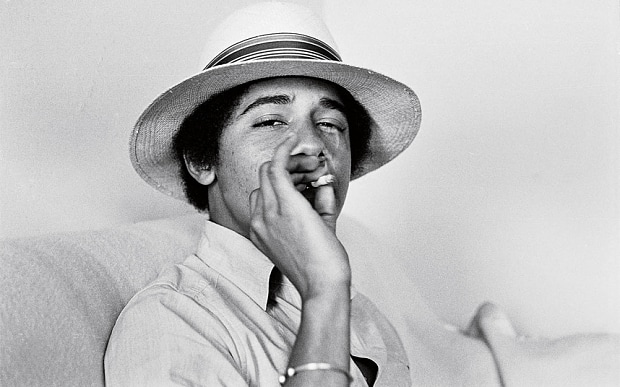 Can you imagine if an Alt Right website found video of Obama spewing foamy liquid all over a fancy Playboy limo surrounded by giggling white women?
Just saying, is all.