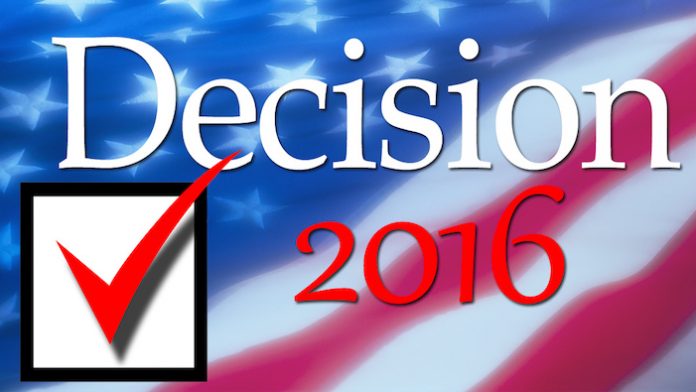 Using the CNN Interactive Electoral Map, and being as generous as humanly possible to Donald Trump, your humble editor predicts a 317-221 Electoral Vote for former Secretary of State Hillary Clinton.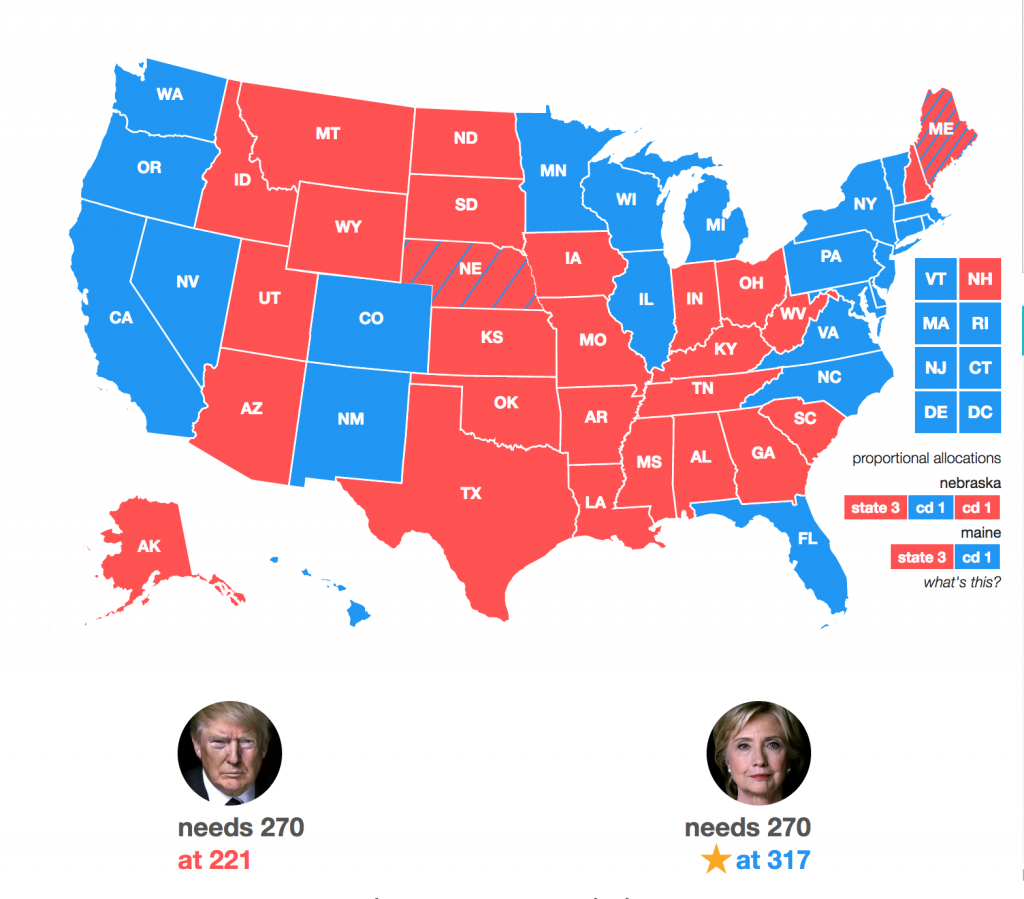 This prediction comes from paying attention to the polls and the trending opinions from the 50 states. Still, there are worst case and best case scenarios for both candidates.
Suppose Donald Trump's last minute dash to Minnesota and Michigan pay off. And suppose Clinton's optimism in North Carolina and Florida are misplaced. Suppose Trump wins Nevada, Pennsylvania, Colorado, and Wisconsin.
Winner, Trump in a landslide.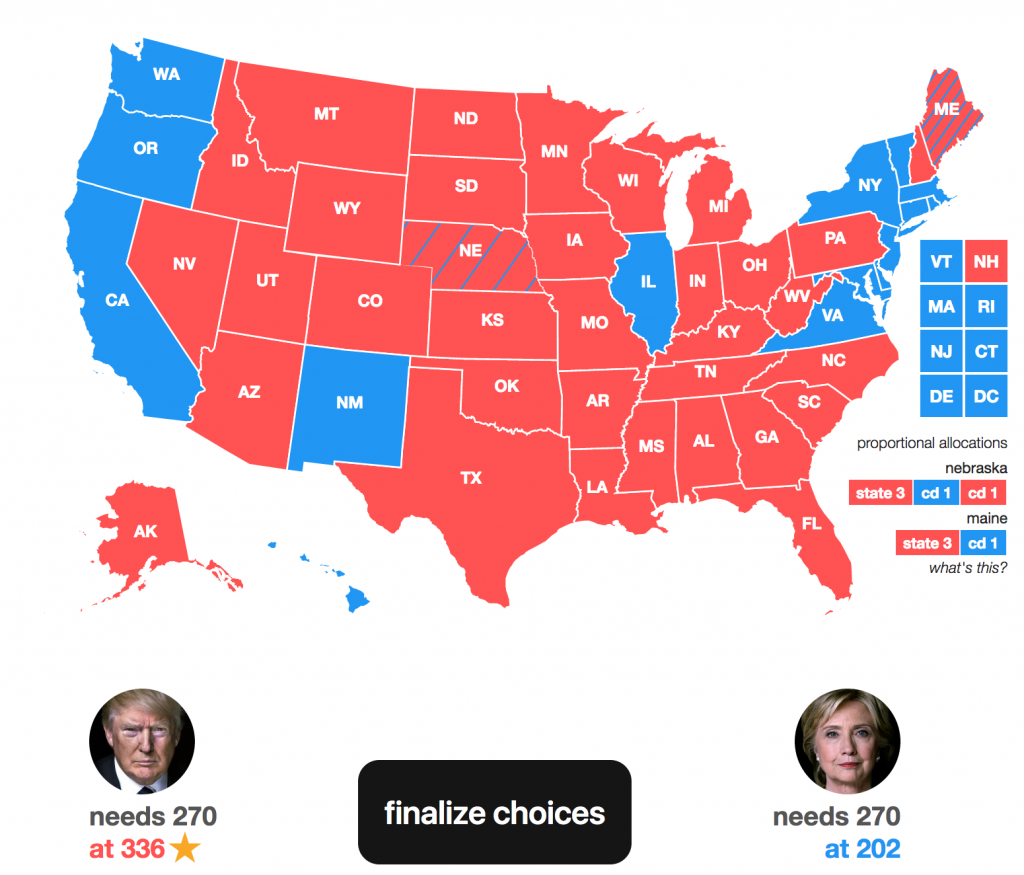 Or, if it goes the other way and Clinton snags Nevada, Ohio, Pennsylvania, New Hampshire, Florida and North Carolina?
Landslide, Clinton.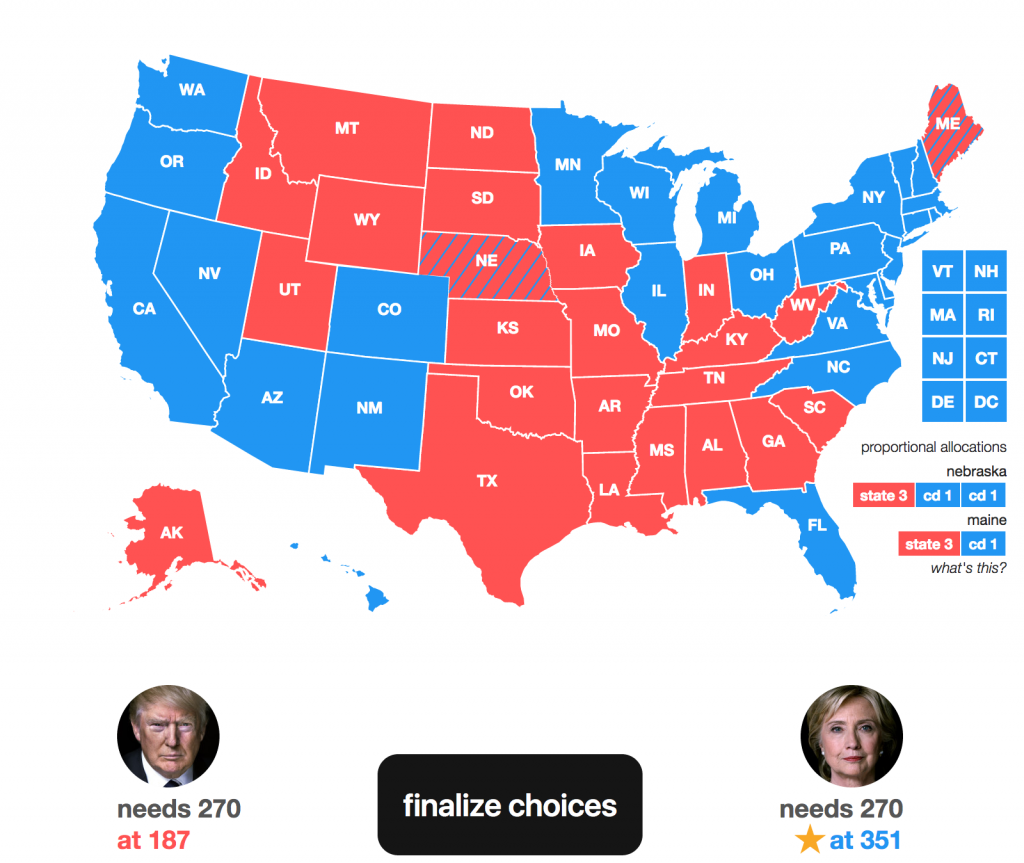 Punditry is a dangerous business. But at the moment, we feel our scenario of Secretary Clinton winning 317-221 makes the most sense.
However it turns out, the real work starts on Wednesday as the winner begins to try to pull together a fractured nation.