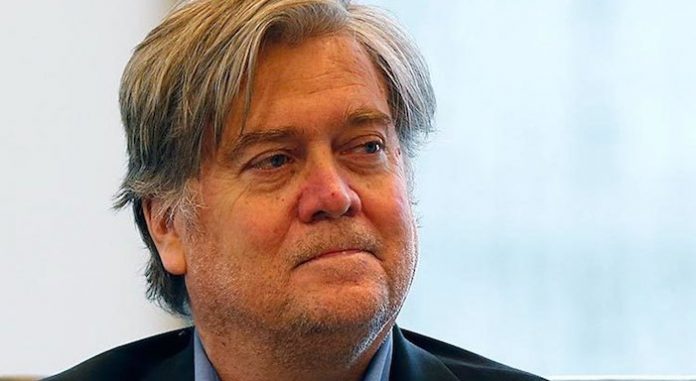 If you are among the growing number of Americans disgusted by President-elect Donald Trump's decision to select Steve Bannon, former Breitbart CEO and darling of the "Alt-Right" White Supremacy movement, there's a Change.org petition online inviting you to add your name to the growing number of citizens who reject turning the White House into a haven for racists.
The appointment has drawn outrage from all sides of the political spectrum. Under Bannon's leadership, Breitbart News has become the online destination for white nationalism, anti semitism, xenophobia, sexism, the spreading of lies and conspiracy theories, and hateful rhetoric.

Steve Bannon himself has been accused of horrible behavior. He referred to feminists as "a bunch of dykes" and reportedly didn't want his children to go to school with "a bunch of jews." Former employee Ben Shapiro left Breitbart News because he said Bannon was a "vindictive, nasty figure."
The petition website has several links to stories about Bannon that point to his utter unsuitability to hold a position that has the ear of the President of the United States.
If you've been feeling powerless since November 8, this is something you can do to make a difference.