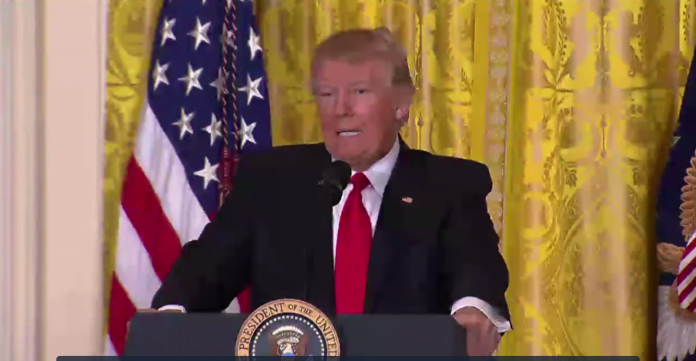 If this were a door-slamming, British, Noel Coward bedroom comedy farce and not an American presidential administration, this would be far-fetched and pooh-poohed as "beyond the realm of belief."
It is true. And it has been confirmed by the people involved.
The Trump Administration reached out to the chairmen of the House and Senate committees charged with investigating Trump contacts with Russia prior to and after the election, asking them to contact reporters off the record and knock down the swirl of stories about Trump and his Bolshevik Buddies.
The Washington Post broke the story earlier tonight.
The Trump administration has enlisted senior members of the intelligence community and Congress in efforts to counter news stories about Trump associates' ties to Russia, a politically charged issue that has been under investigation by the FBI as well as lawmakers now defending the White House.

Acting at the behest of the White House, the officials made calls to news organizations last week in attempts to challenge stories about alleged contacts between members of President Trump's campaign team and Russian intelligence operatives, U.S. officials said.

The calls were orchestrated by the White House after unsuccessful attempts by the administration to get senior FBI officials to speak with news organizations and dispute the accuracy of stories on the alleged contacts with Russia.
So, what have we here? So far, Reince Priebus — the president's chief of staff — has contacted the director of the FBI to kill the stories. The FBI said "no."
Now, the Post reports that Sen. Richard Burr (R-N.C.) and Rep. Devin Nunes (R-Calif.), the chairmen of the Senate and House intelligence committees, were asked by the administration to call reporters on the sly to tell them, "nothing to see here." The senator and congressman agreed to help the president duck the investigations that their committees are charged with undertaking.
A spokesman for Nunes said that he had already begun speaking to reporters to challenge the story and that, "at the request of a White House communications aide, Chairman Nunes then spoke to an additional reporter and delivered the same message."

Unlike the others, Nunes spoke on the record and was subsequently quoted in the Wall Street Journal.

In an interview, Burr acknowledged that he "had conversations about" Russia-related news reports with the White House and engaged with news organizations to dispute articles by the New York Times and CNN that alleged "repeated" or "constant" contact between Trump campaign members and Russian intelligence operatives.
This is like Jeffrey Dahmer asking the Milwaukee Chief of Police and Milwaukee County Sheriff to contact the media to tell them that Dahmer only ate a FEW of his victims.
What next?