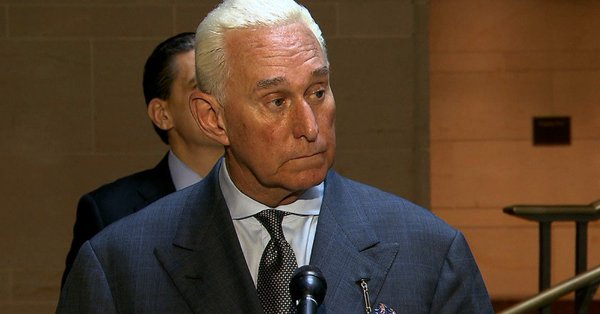 It didn't take long for Roger Stone to rat out his source.
Earlier this evening, we shared a report from Yahoo News that made the following statement:
The Yahoo News report spun a tale relating how it was our dear friend Lee "Sputnik" Stranahan who first brought the identity of Guccifer 2.0, the hacker behind the DNC WikiLeaks scheme to Stone's attention.
Stone decided he didn't need to wait for the subpoena, CNN reports.
An attorney for Roger Stone says the longtime confidante to President Donald Trump has complied with the House Russia investigators' request for him to provide the identity of his intermediary to WikiLeaks' founder Julian Assange.
But Stone's attorney, Grant Smith, would not say whether that meant Stone had in fact revealed the identity of his WikiLeaks go-between to the House intelligence committee.
"Mr. Stone has complied with the committee's requests. No further statement will be issued," Smith said, declining to answer any additional questions.
It's no secret that former Breitbart reporter, Steve Bannon's stooge turned Russian propagandist Lee Stranahan has bragged about being the intermediary.

What does this mean in the greater scheme of things in the Russian Collusion investigation?
Maybe, nothing.
Maybe, though… just maybe…
Stranahan will have a lot of alone time with Mr. Stone to admire the Richard Nixon tattoo on his back.