Home
»
Latest News
»
Breaking: Aaron Walker Files New Charges Against Liberal Grouch
Breaking: Aaron Walker Files New Charges Against Liberal Grouch
Aaron Walker Attorney at Law seen above at the Howard County Courthouse today March 1st 2013 as he walks outside to gather his wife after filing for a peace order. According to the person on the scene, Walker came storming out of the courthouse where he was filing for a peace order against Bill Schmalfeldt to find the witness who was there on official court business parked near the persons car.
According to the witness, Walker started yelling at the person in the car and then grabbed the person from his own car (Walker's wife) and stormed over to the police and started talking to them. The witness having concluded his business in the court with the states attorney then left the courthouse where he was later pulled over by police to inquire as to why he was at the courthouse. The police officer stated that Walker told them some story about him getting into an altercation with Walker's wife which never happened according to the witness. The officer took the information and allowed the witness to leave.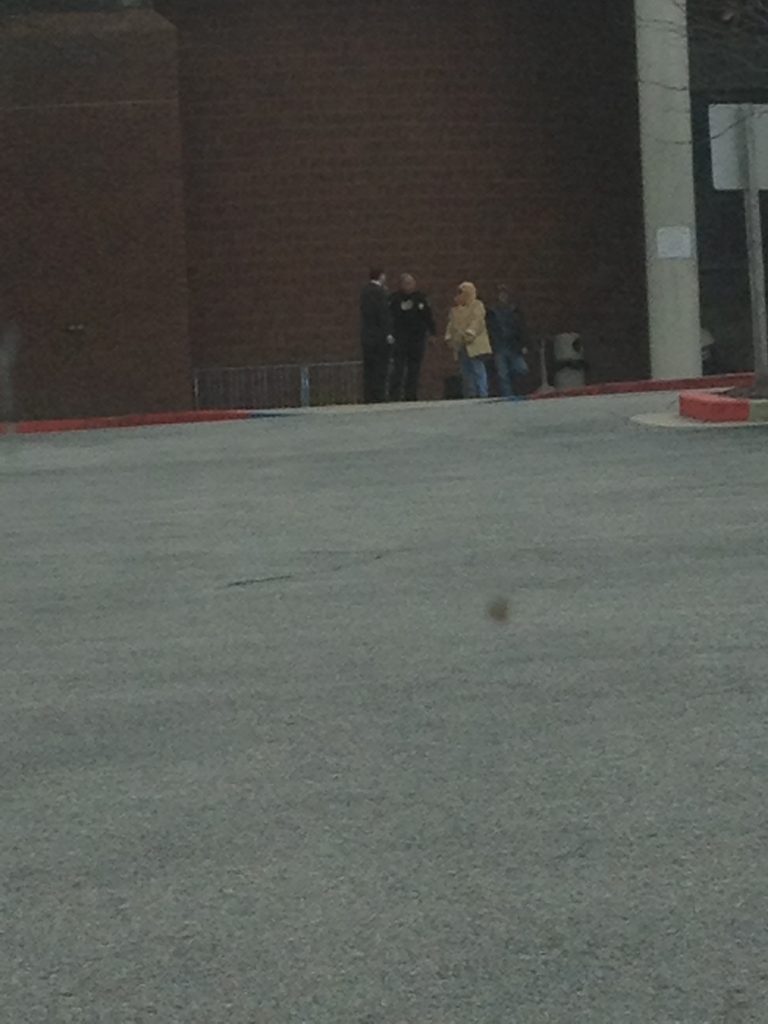 Aaron Walker has been in a multi-year crusade against Brett Kimberlin and those he feels are associated with him. Bill Schmalfeldt is one such person whom Walker and his close associates have decided to silence by targeting him with numerous criminal charges in order to silence Mr. Schmalfeldt because he has been extensively writing about them and doing radio show parodies about their activities which they consider as harassment. The courts so far have dismissed Walker's frivolous court filings and lawsuits which were apparently meant to gain money and fame for Mr. Walker and his associates.
While Walker has been trying to gin up the conservative base over his faked victimization over losing his job, his latest escapades have not resulted in the same type of support he had last year, as conservatives who supported him found out that Walker had been lying to them and the courts as to why he lost his job at Professional Health Care Resources. Walker of course seems unfazed about the losses he has suffered by the conservative Tea party base he aligned himself with. Instead he has now tried to relaunch his assaults on others as well as continue his fake victimization at the hands of his enemies which Brett Kimberlin, and now by proxy, Bill Schmalfeldt have now become. He seems to have found a convenient target in near paralyzed Bill Schmalfeldt who suffers from advanced Parkinson's disease. Walker doesn't care about Bill or anyone else for that matter in his assault on the people he hates. He seems to have suffered a serious meltdown and is now on a crusade to criminalize everything he stood against last year. The feeling seems to be that he will go after people who he claimed were attempting to silence him by now claiming a new victim hood of those that parody him.
Of course people now are asking the question when will the courts and Law Enforcement finally shut down Mr. Walker and his crew of malcontents from filing phony charges, abusing the court process? That of course will eventually be done, but in the mean time Aaron Walker seems hell bent on destroying every shred of credibility with his limited base that he can by continuing to obsess over people that come into contact with him. In my opinion Aaron Walker needs medical help and not legal help, for obsessing over people that are mocking him is just par for the course when you continually lose case after case after case over causes that mean absolutely nothing to anyone but Walker. Walker of course claims he is a pauper and has no money, but because his family gives him 2500.00 a month to live on he seems hell bent on not trying to get an actual job, but hell bent on spending all his time on his obsessions over people who report on him and his activities. As for how long Walker and his small band of malcontents can manage to go before being rounded up by the state police no one can actually say. It does however appear that Walker is skating on very thin ice at this moment, so he may not last much longer without winding up in jail over it. Of course if that happens I am sure he will be thrilled because he probably thinks that he can gin up the conservative base to go his bail for him standing up for the very free speech he now attempts to close down. My take on that is it probably won't go his way..
132 Total Views
2 Views Today