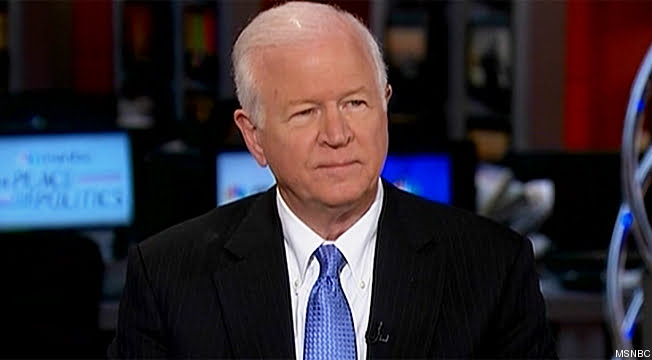 Senator Saxby Chambliss, Georgia Republican, sent a letter to Attorney General Eric Holder on Wednesday demanding an investigation into the recent "SWAT-ting" incidents of conservative bloggers. According to a press release on Senator Chambliss's website:
Today, U.S. Sen. Saxby Chambliss, R-Ga., sent a letter to Attorney General Eric Holder regarding recent reports that several conservative political commentators have been targeted with harassing and frightening actions. Chambliss demanded that Holder examine these cases to determine if federal laws have been violated.

These dangerous hoaxes, also known as "SWAT-ting," occur when a perpetrator contacts local police to report a violent incident at a target's home. These callers are believed to utilize voice-over IP (VOIP) and other less-traditional telecommunications methods to make the call appear to come from the target residence and to hide the caller's true identity.

In response, a dispatcher sends a SWAT team or other police unit in a heightened state of readiness to the unsuspecting target's residence. Targets only learn of these false reports when a large police presence descends upon their homes.  

In the letter, Chambliss states that "Any potentially criminal action that incites fear, seeks to silence a dissenting opinion, and collaterally wastes the resources of law enforcement should be given close scrutiny at all levels… Regardless of any potential political differences that may exist, threats and intimidation have no place in our national political discourse. Those who choose to enter into that political discourse should not have to worry about potential threats to their or their family's safety."
Red State blogger and CNN contributor, Erick Erickson posted on his website that he and his family were victims of an attempted SWaT-ting. Another conservative blogger who said he was SWaT-ed was James Frey a blogger at the site Patterico's Pontifications.
BU welcomes this investigation which will finally prove once and for all what liars these right wingers have been. The hope is that Eric Holder will find out that its all been a bunch of right wing bullshit aimed at destabilizing liberals, and that those responsible for spreading these malicious lies and falsehoods such as John "Patterico" Frey and others will finally pay the price for it. This field of nightmares has got to end badly for those responsible for spreading the hate as a revenge tactic by Aaron Justin Walker, Patterico, and others in the Breitbart orbit who have been guilty of spreading these seemingly never ending series of lies. I would recommend that they start with Patterico and then move on over to Robert Stacy McCain who has claimed he had to go into hiding over it; which one wonders if he is hiding because his handlers at the Bureau forced him to relocate due to some ongoing right wing hate investigation in which he is informing for them, or if he just left town so he could milk all the suckers out of their money to live rent free. Either way it is about time that someone seriously looked into these bullshit lies the right wing breitbots have been spreading around.
Book em Dano, But Quick..