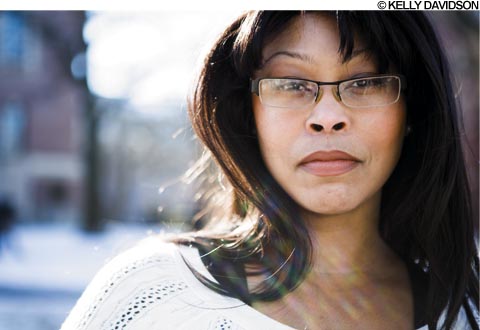 In a great article describing the extremist right wing attempt to take down Nadia Naffe and Brett Kimberlin, Chris Faraone from the Boston Phoenix lays down the goods on who what where when and how. A must read for anyone who has had questions about the nightmarish hell that many have suffered through these past two years.
http://thephoenix.com/Boston/news/152325-trials-of-nadia-naffe/#TOPCONTENT

For a time, she was. Naffe served as a campaign coordinator in Florida for George W. Bush's re-election effort, hobnobbed with conservative superstars like Andrew Breitbart, and joined the production team of James O'Keefe, the shock-videographer whose pranks humiliated NPR and made ACORN a dirty word.Young, attractive, ambitious, conservative, and black, Nadia Naffe should have been a right-wing operative's dream.
A divorced businesswoman whose politics veered from those of her Democratic parents, Naffe was concerned about the future of her country. She was idealistic and, by her own admission, naïve — qualities that made her an exemplary undercover agent for O'Keefe's clandestine operations.
Within weeks of meeting each other, O'Keefe and Naffe were teaming up to ambush progressive politicians and academics from coast to coast — raising gobs of money from some of the conservative movement's biggest donors.
And then, in a single night nearly two years after they first met, Naffe's life became a nightmare. She says O'Keefe took her to a barn and drugged her, then turned on her — setting off a campaign of intense harassment. For bloggers like Breitbart and his followers, hounding Naffe became a crusade. "RUIN HER," wrote one commenter on a right-wing blog, in just a small example of the flames fanned at Naffe over the past year and a half. "Burn her f*cking world to the ground, and salt the earth as you leave. Make the wasteland a memorial to all who would consider pulling that kind of bullsh*t." Indeed, Breitbart hounded Naffe to the end of his life. On the day of his death, one year ago this week, his final tweet was a snide jab aimed directly at her.
That one evening in O'Keefe's barn kicked off a chain reaction in the tightly knit — and tightly wound — conservative blogosphere. When we think of America's ideological battle between left and right, we often imagine a deadlocked Congress — or Fox News versus MSNBC. But Naffe's story shines a spotlight on an even uglier crossfire: the one between the slanderous sewer of right-wing smear culture and its doppelganger, a reactionary band of left-wingers that's equally willing to kick below the belt. Located just beneath the surface of our polarized political system, this unceasing, underhanded war — encompassing dozens of lawsuits and hundreds of petty feuds, fought by hackers and journalists, wingnuts and activists, lawmen and billionaires, attorneys and ex-cons — serves as a proxy, simultaneously feeding on and fueling the circus that passes for our civic life. Even for mature web pedestrians who are acquainted with the barbaric buffoonery of online discourse, the depravity that's been on display during Naffe's ordeal is enough to turn an iron stomach. In the belly of this beast, the traditional lines of right and left are grossly distorted, as are the boundaries between right and wrong.
Nadia Naffe could have been a part of the Republican party's future, symbolizing the appeal of conservative values to new constituencies. Instead, at every turn, she was insulted, abused, abandoned, and ridiculed. This is her story.
NEXT: A look back at Naffe's first harrowing experience as a conservative operative after college . . .
#phxpage#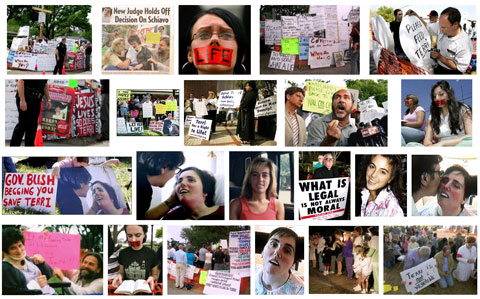 Florida's political climate of the early aughts — with the Terri Schiavo furor and Bush campaign efforts heating up — inspired Nadia Naffe to join the conservative movement.
When Nadia Met James
The 2009 Tampa Bay Young Republicans Christmas Gala, at the historic Cuban Club in Ybor City, was not the kind of affair that progressives tend to imagine when they picture right-wing social functions. For one thing, the event was a benefit for the Spring of Tampa, Florida's largest battered-women's shelter. The guest of honor, a beautiful young brunette named Hannah Giles, had never run for office. In fact she had been completely unknown in Republican circles until a few months earlier, when she appeared in a viral web video that suddenly and swiftly crippled the Association of Community Organizations for Reform Now (ACORN).
Nadia Naffe was in high spirits for the gala. She enjoys fine tobacco, and the Cuban Club is known as a prime spot for cigar aficionados. More importantly, the gathering didn't reek of typical Republicanism. Naffe's bad memories of working for the Bush-Cheney campaign in 2004 had led her to re-evaluate her standing as one of the rare black women in an overwhelmingly white, male-dominated party. But Giles and James O'Keefe — a pair of renegade activists who were taking "the express elevator up to the penthouse," as Andrew Breitbart would put it — were role models she could relate to. For the first time in years, Naffe felt drawn to a niche of popular conservatism: one dedicated to core Christian values, but also hellbent on operating outside the antiquated establishment. At the gala, Naffe says she chatted with Giles — and that Giles introduced her to O'Keefe, by phone, that very night. Naffe had been searching for her place in the party. It looked like she had finally found it.
Born in 1978 to parents of African, Malaysian, and Native American heritage, Naffe is a fourth-generation Floridian, raised in the Pensacola Beach area, mostly in the surrounding white suburbs. Growing up she listened to rock and R&B, attended parochial school, and enjoyed an ordinary adolescence. Naffe says her mother, a hospital administrator, and stepfather, a deacon and retired police captain, raised her with watchful eyes and kept her on the path to college.
When she was 18, in 1996, Naffe fell in love with a stockbroker named Gerald, 10 years her senior. Within a year they eloped — against the wishes of Naffe's stepfather — and she soon after left Pensacola so that Gerald could attend the University of Tampa. The marriage lasted less than four years, but it had put a permanent strain on her relationship with her parents, and when Naffe and Gerald split, she chose not to return home. By then she was enrolled in business school, and had also found a new passion in politics that would fill the void left by her break-up.
Tampa was a fertile breeding ground for conservatives at the turn of the century. They had been galvanized in part by the fate of Terri Schiavo, the local woman in a vegetative state whose husband fought a protracted court battle to end her life. The case sparked a heated debate over the rights of government to intervene in the lives of its citizens and brought thousands of protesters to the nursing home where Schiavo lived.
Like many, Naffe took it personally. "I just thought that Terri was done wrong, and now they wanted to pull the plug on her," she says. "Her husband did her dirty, and I felt like Republicans were the only ones sticking up for this woman."
Activated by the controversy, Naffe and some friends revived her university's College Republican Club, which had been dormant since the early Clinton era. She also signed on to help Secretary of State Katherine Harris, Governor Jeb Bush, and other powerful Republicans in statewide elections.
Nearing the end of college, Naffe stayed active in conservative circles. When it came time to round up troops for the upcoming Bush-Cheney campaign, she was an obvious candidate. In August 2003, just months after graduation, Naffe was named Southwest Florida field director for the state GOP, a full-time role that tasked her with getting out the vote in a dozen counties.
Naffe says her primary duty on the presidential trail was to visit Republican committees in her territory and recruit ace organizers who could enlist volunteers. For the first few months, she drove her blue-gray BMW 3-series more than 1000 miles a week, picking up party bosses from the airport, entertaining donors, and swinging through community meetings from Tampa to Sarasota. In Sarasota she was instructed to coordinate events with the Royal Sara-Mana Club — a strong, established network of conservative African-Americans. But Naffe soon began to suspect that the GOP's outreach efforts were a smokescreen — it became clear, she says, that the campaign was just posing. In one instance, she says she was told to arrange a screening of a film about the history of black Republicans in Florida. When she asked for funding, though, Naffe claims she was denied adequate resources. "That's when I learned that if you want to see what politicians care about, all you have to do is look at what they spend their money on," she says.
In January 2004, Naffe complained to state party officials about jobs that she believed were designated specifically on account of her skin color. As a conservative, she balked at any assignment that reeked of affirmative action. Naffe says she'd hoped to work with all segments of the party, but was increasingly pigeonholed into minority outreach. To make matters worse, she says her immediate boss directed bigoted comments at her. Naffe says his treatment became so degrading that she reported her superior to the Equal Employment Opportunity Commission. When she filed her complaint at an EEOC field office, she recalls feeling so betrayed by the conservative movement, she could hardly bear to make eye contact with the standard-issue portrait of George W. Bush hung on the waiting-room wall.
Within weeks, Naffe was fired by the GOP. She later sued the state Republican Party and the Bush-Cheney campaign, and was awarded an undisclosed settlement. Naffe remained a registered Republican, but the episode soured her on political life, and she put her partisanship on the back burner. She even junked her television. Naffe says the nonstop election news cycle was a disturbing reminder of what she'd just endured. "It was stressful," she remembers. "I would go through bouts of depression. I was really shocked that I lost my job, because I didn't feel like I'd done anything wrong, and going through the lawsuit, I had to keep reliving it."
NEXT: O'Keefe becomes a right-wing hero, and recruits Naffe in his war against liberalism . . .
James O'Keefe in his pimp getup, post-ACORN ambush.
Jimmy Cracks ACORN
If Naffe felt distant from the GOP that had swept her off her feet in college, O'Keefe represented a refreshing break from rank-and-file Republicanism. A red headed preppy kid from New Jersey, he was making his name known at Fox News just as the Tea Party was metastasizing. Conservatives had been cowed by the 2008 elections, but O'Keefe was eager to play hardball — and with each new home run, he drew more power players to his side, from the fringe to the old guard.
His arrival in the national spotlight was anything but dumb luck. O'Keefe had been nurturing his act for years.
As a student at Rutgers in the mid-2000s, O'Keefe liked to bait bleeding-heart professors. He penned conservative columns for a campus newspaper, the Daily Targum, and attracted a dedicated band of followers to assist in his first hidden-camera stings. O'Keefe had acted in high-school theater productions, and that training came in handy for developing the fictional characters he'd use to deceive his targets. He filmed himself complaining to a black dining-hall administrator that, as an Irish-American, he was offended by the Lucky Charms cereal served on campus. The online clip found popularity among college Republicans; though Rutgers never banned Lucky Charms, the school's merely entertaining such an inane request was enough to get O'Keefe's peers laughing.
Through his Daily Targum columns, in which he railed against political correctness, O'Keefe came to the attention of the Leadership Institute in Arlington, Virginia. The conservative nonprofit claims to have trained nearly 100 working journalists, and in 2004 gave O'Keefe funding to start his own campus publication, The Centurion. Theyalso hired O'Keefe after his Rutgers graduation two years later. O'Keefe conducted more than 70 media workshops across the county for the Leadership Institute, including one at UCLA, where he met a devoted anti-abortionist student named Lila Rose. The two teamed up right away, and Rose went undercover at her school's health center. There, she reported that a nurse explained how UCLA "doesn't support people who are pregnant" — comments that Rose and O'Keefe interpreted as pushing Rose toward terminating her fictional pregnancy.
No one got canned, but the exercise received attention from some sympathetic websites that asked Rose to share her account. Emboldened by their success, the pair then began to infiltrate Planned Parenthood offices in California and elsewhere. Posing as a minor, Rose asked employees of Planned Parenthood to advise her on how to skirt parental-consent requirements for obtaining an abortion. They netted some suspects, and even got one nurse's aide fired. But such tactics proved too controversial for the Leadership Institute. In 2007, after O'Keefe called a Planned Parenthood clinic in Ohio and offered a donation — but only if they agreed to earmark the funds for aborting African-American fetuses — higher-ups at the institute became concerned that O'Keefe's pranks would jeopardize their nonprofit status. Given the choice to retreat or resign, O'Keefe went solo.
His big score came in the fall of 2009 — O'Keefe's decisive blow against ACORN, which at the time was among the nation's leading advocates for poor and disadvantaged people. ACORN had also been historically integral in getting out the minority vote; after the rise of Obama, this made them the object of widespread conservative consternation.
For this jaunt O'Keefe teamed up with a new actress, Hannah Giles, who would later introduce him to Naffe in Tampa. Clad scantily in skin-tight tube tops and miniskirts, Giles played a prostitute while O'Keefe tailed her with a hidden camera into ACORN offices in Washington, Baltimore, and other major cities. O'Keefe played her pimp. To their delight, they captured footage of what could appear to be ACORN employees offering advice on how the pair could launder money and manage the underage hookers they claimed to be trafficking from El Salvador.
The videos O'Keefe released  were later found to be heavily — and deceptively — edited. One target of O'Keefe's video sting would even win a settlement from Giles in a civil suit. But the ramifications were still devastating. Several ACORN employees were fired as a direct result. Fundraising slowed to a virtual halt. Already under scrutiny, the group was dealt a death blow in September 2009, when Congress severed all federal subsidies. That led to walking papers for three-quarters of their national staff. ACORN went bankrupt a year later.
The video might have been less ruinous if it hadn't found a powerful bullhorn in the form of Andrew Breitbart, who offered O'Keefe and Giles $120,000, to be paid in monthly installments, in exchange for exclusive rights to release the clips on his website, breitbart.com. Ultimately, it was the combined strength of Breitbart's countless minions — who blanketed the Internet with ACORN links — that did the bulk of the damage.
In fact, the ACORN blitz was also a demonstration of how powerful Breitbart had become. Years earlier, he'd had key roles in starting the Drudge Report and the Huffington Post. But with breitbart.com, he had become both a leader and a figurehead for hard-right warriors everywhere.
In the pursuit of Breitbart's approval, there's no allegation his network wouldn't broadcast, no individual they wouldn't attack. His defenders were especially protective of O'Keefe, whom Breitbart would later describe in the introduction of his 2011 best seller, Righteous Indignation, as an "incredibly courageous" and an "investigative journalist-cum-Borat of the right."
Business boomed for O'Keefe in the wake of his ACORN stunt. He was suddenly in high demand on the Obama-bashing lecture circuit. All this came in addition to the funding he received from patrons: Even before Breitbart's media conglomerate retained rights to the ACORN clips, O'Keefe had already been underwritten by Peter Thiel, an early Facebook investor and California hedge-fund manager who'd bankrolled O'Keefe to the tune of $30,000 earlier that year. Giles, his sidekick, was also a hot ticket, being feted at fundraisers like the one in Ybor City where she met Naffe.
The timing proved to be perfect. Naffe had invested part of her settlement with the GOP in a mall kiosk business on the Tampa waterfront. Following a few years of mediocre sales, she had recently sold the enterprise and set her sights on a graduate degree. And she had eight months of downtime before heading to Cambridge, where she was registered to study management at Harvard Extension School in the fall. So when O'Keefe asked if she wanted to "act" in his "movies," Naffe didn't need much convincing. On New Year's Day 2010, she accepted her first mission. There was no time to waste. O'Keefe arranged for her to fly into Los Angeles that week.
NEXT: In their first mission together, O'Keefe and Naffe infiltrate the field office of Los Angeles Congresswoman Maxine Waters . . .
#phxpage#
Maxine Waters, the object of a 2010 Project Veritas mission.
Muddying Waters
By the start of 2010, conservative multi-millionaires and media provocateurs were bombarding O'Keefe with proposals to rattle various liberal cages. He established Project Veritas — a 501(c)(3) nonprofit through which O'Keefe could raise funding to investigate and expose corruption, dishonesty, self-dealing, waste, fraud, and other misconduct in both public and private institutions. One idea that piqued O'Keefe's interest involved California congresswoman Maxine Waters.
At the time, the House Ethics Committee was attempting to determine whether Waters had improperly steered millions of dollars to a bank in which her husband had a financial interest. In 2008, Waters had facilitated a meeting between treasury officials and the Boston-based OneUnited, where Waters's husband was a board member and stockholder. The Washington Post described the bank as having a "history of mismanagement." Yet OneUnited had gone on to receive more than $12 million from the federal Troubled Assets Relief Program. O'Keefe saw a ripe opportunity to disgrace Waters, an outspoken member of the Congressional Black Caucus with a reputation as an advocate for poor people.
"James was telling me about dirty elected officials like Congresswoman Waters, and her husband, and how they took [federal] money to benefit her family, and how her husband's bank wasn't lending to the downtrodden African-American community," says Naffe. "He really made her out to be a bad, bad person. That resonated with me."
O'Keefe picked up Naffe at LAX. They'd spoken on the phone and emailed, but this was the first time they'd met face to face. She liked him right away. He was driving a rented Mustang convertible — one of several vehicles on hand to execute the Waters mission. From the airport, Naffe says, they drove to an RV that friends of Project Veritas allowed O'Keefe to park on their Los Angeles property.
With financing from Thiel and Breitbart, Naffe says O'Keefe had turned the RV into a mobile intelligence center equipped with newly purchased smartphones, flatscreens, and recording devices. With those tools on hand, the crew concocted its crusade against congressional cronyism. On her first full day in LA, Naffe says she and O'Keefe hit various OneUnited branches in Los Angeles. Using a hidden camera, O'Keefe recorded video of different loan agents giving contradicting information on available tax credits. There was no smoking gun — none of the employees accepted a cash bribe that O'Keefe offered them. But Naffe says they had enough to show that there was mass confusion among OneUnited workers. From there, the pair headed off to the congresswoman's office in South Central Los Angeles, where Naffe would ambush Waters about being rejected by OneUnited and capture her reaction on video.
The two-story commercial building where Waters has her district office is far from luxurious, but despite the cloudy windows and sun-dried shrubbery, it is one of the neighborhood's brighter attractions. Up and down the busy thoroughfare are rows of blighted apartments protected by iron bars, with scattered liquor stores and churches offering salvation.
Naffe says she talked her way behind the bulletproof receptionist's window by posing as "Nadia Jones," a first-time home buyer who couldn't get a loan despite being a model candidate, and now wanted to air her grievance to the congresswoman. Once inside, Naffe gave Waters a harrowing surprise — she noted that her problem was with OneUnited. "I literally saw her face just turn," she remembers.
She recalls celebrating their victory afterward by stopping at the beach, where they shot some B-roll of O'Keefe doing a moonwalk with the Pacific blue backdrop behind him.
For reasons that aren't clear, Project Veritas never released a long version of the Waters sting. They didn't have to, though. Naffe says a promo reel showing the congresswoman jumping at the mention of her husband's bank was enough to get donors opening their wallets to fund Veritas's next assignment.
Naffe didn't have long to wait for an invitation. It came via email on January 14, just days after she got home from Los Angeles:
Nadia,
We're willing to book you a plane ticket to Boston to get some footage from the SEIU busses . . . i'll be in new orleans causing trouble. im [sic] confident your training will take you far. Interested in making some more video history?
James
NEXT: Naffe looks for voter fraud in Boston; O'Keefe gets arrested in New Orleans . . .
#phxpage#
Undercover Brooks Brothers
Immediately following the Waters sting, O'Keefe and Naffe embarked on their next missions. Project Veritas was expanding; this time around, they'd be working separately, and in different states. It was early 2010, and O'Keefe was riding high. But his first taste of defeat was just around the corner.
The idea for the next Project Veritas mission originated with John Fund, a Fox News contributor and author of the 2008 book Stealing Elections: How Voter Fraud Threatens Our Democracy. In January 2010, Fund emailed the Republican National Lawyers Association and other hard-right affiliates about an incriminating tip he received about the Massachusetts Service Employees International Union (SEIU) — Greater Boston's brotherhood of janitors, health-care workers, and other mostly low wage earners. Fund's "normally reliable" source, he wrote in an email that has since been made public, claimed the SEIU planned to help Democrats steal the special Senate election between Scott Brown and Martha Coakley. According to Fund, the union would accomplish this by chartering buses in the liberal and minority-rich neighborhoods of Roxbury, Mattapan, Roslindale, and Jamaica Plain. "If you're black or brown," he wrote, "they'll rope you in and take you to the polls. Registration can be worked out."
Shuttling voters to polls is perfectly legal, of course — but pretty soon emails were flying between members of O'Keefe's associates, rife with speculation that the SEIU would try more nefarious ploys, like paying for votes and helping people to vote twice.
Such hypothetical shenanigans sounded like surefire fodder to Steve Friess, son of investment billionaire and Rick Santorum bankroller Foster Friess. The elder Friess is perhaps most famous for telling MSNBC host Andrea Mitchell that, back in his day, "gals" "used Bayer Aspirin for contraception." To plug conservative causes, Freiss has a whole foundation that's run by his son Steve, who relished the prospect of causing "image problems for SEIU." With their support in place, O'Keefe jumped on board, and he brought Naffe along with him. Not only did she have her star turn in the Waters series to recommend her, but she also matched the request from Freiss for "black/Latina conservatives [who] could be wired for video, and get picked up on one of these busses." Less than a week later, Naffe flew into Logan airport. Her first task was to snoop on an election-eve rally for Coakley at a Dorchester union hall.
O'Keefe didn't join Naffe in Boston. Instead, he and other Project Veritas chaps were in New Orleans "causing trouble." As everyone would soon find out, O'Keefe was casing the district office of Louisiana senator Mary Landrieu. Her offense: the congresswoman was accused of ignoring constituents who called to complain about Obamacare. After crashing in the Big Easy for a week, contriving schemes to shame the NOLA Democrat, on January 26 O'Keefe was arrested in Landrieu's field office — along with two sidekicks disguised as telephone workers — and charged with entering federal property under false pretenses. Such felonies are punishable by up to a decade in prison and a $250,000 fine.
In Massachusetts, Naffe also struck out. On the day of the special election, she says she shadowed SEIU workers and volunteers, asking every organizer she met if they knew of any buses. But after hours of spelunking — following organizers from door to door to door — Naffe found no evidence of pay-for-vote schemes or caravans transporting repeat voters between polls. Nor were there suspicious busloads of Democrats arriving from Rhode Island and New Hampshire. In the end, though, it didn't matter that Naffe came up short — Brown wound up winning the Bay State after all. This minor defeat would only hint at the disaster that loomed for Project Veritas.
In May 2010, O'Keefe pleaded guilty to misdemeanor charges. He admitted that his crew planned "to orchestrate a conversation about phone calls to Landrieu's staff and capture the conversation on video, not to actually tamper with the phone system, or to commit any other felony." For the confessed crimes, O'Keefe received no jail time, but was instead sentenced to three years of probation and 100 hours of community service, and made to pay a $1500 fine.
Trying to reverse his luck, next O'Keefe turned his firepower on CNN. More specifically, he went after Abbie Boudreau, a CNN reporter who was researching a feature about Project Veritas and other gonzo conservative enterprises. O'Keefe agreed to an interview with Boudreau on August 17, 2010, to be conducted at a private home on the Chesapeake Bay in Maryland. But when Boudreau arrived at the meeting place, she was intercepted by a female Project Veritas assistant named Izzy Santa. Trembling, Santa warned Boudreau of what her boss O'Keefe had in store. It wasn't an interview.
As Boudreau would later tell hundreds of thousands of viewers, Santa was alerting her to O'Keefe's "palace of pleasure" plot, in which, (as  documents obtained by CNN  show) he'd hoped to lure the reporter onto a docked boat stocked with champagne, strawberries . . . and sex toys. A list of props included: "lube," "dildos," "Viagra," "fuzzy handcuffs," "blindfold," and "ceiling mirror." A cigarette-smoking O'Keefe was to be "wearing gold chains," and would "have a more sleazy persona than normal, with slicked back hair and exposing his chest." The resulting video of him seducing Boudreau, he fancied, would embarrass CNN. Instead, the reporter balked on the meeting, and O'Keefe's plan came to light. The backlash against Project Veritas was ugly — even from some conservative allies.
The most painful rebuke came from O'Keefe's mentor, Andrew Brietbart himself — the man who made O'Keefe a household name now pilloried him publicly and demanded an apology. As Breitbart told CNN:
"I proudly stood behind James O'Keefe on his groundbreaking ACORN investigation. . . . However, in my dealings with Ms. Boudreau, she and her producer, Scott Zamost, conducted themselves professionally, and I believe James owes them a candid and public explanation. . . . 
From what I've read about this script, though not executed, it is patently gross and offensive. It's not his detractors to whom he also owes this public airing. It's to his legion of supporters."
NEXT: O'Keefe prevails despite a torrent of negative press . . .
#phxpage#
The Pimp Stays in the Picture
Twice now, James O'Keefe had attracted powerful institutional partners — first the Leadership Institute, then Brietbart — and twice he'd managed to alienate them by crossing the lines of propriety. As always, he persevered — and wound up with one of his most spectacular triumphs yet.
Though no longer on the Breitbart payroll, by 2011 O'Keefe was tied into the larger conservative mix, and could effectively promote stories on his own. It was through that network that he pushed his magnificent duping of NPR. Over a week that March, O'Keefe released videos of a senior public radio director, Betsy Liley, entertaining an inquiry to shield donations from the IRS, as well as another sting in which Liley's boss, Ronald Schiller, trashes the Tea Party on camera.
Along with commentators on the left, NPR first tried to dismiss the clip. But it was clear that O'Keefe landed a haymaker. Heads eventually rolled; both Schiller and NPR's chief executive resigned within days. Then came more good news: after a long waiting period, in April of 2011, Project Veritas was granted tax-exempt status; two months later, a New Orleans court ruled that O'Keefe could travel freely again. Finally, he was released from the shackles of state supervision.
O'Keefe's prizewinning return was even validated by the  New York Times, which printed an overwhelmingly positive profile of Project Veritas that July. In the article, O'Keefe was in the process of engineering a devastating sequel to the ACORN kill, in which his confederates would march into Medicaid offices dressed as street thugs, and ask for advice on how to bury assets and score benefits. The Times profiler asked O'Keefe what it was like to be cooped up for so long, on probation and warned against engaging in hidden-camera hoaxes. "I'm not comparing my situation to the gulag," he answered. "But . . . do we really want political prisoners in America?"
NEXT: O'Keefe and Naffe go after journalism professors in Manhattan, but their working relationship ends after an incident at O'Keefe's barn in New Jersey . . .
#phxpage#
Barn Storm
In September 2011, Naffe was living in Boston, and about to start classes at Harvard. So she happily accepted an invitation to join O'Keefe and Breitbart at an Americans for Prosperity luncheon in nearby Manchester. Naffe says O'Keefe was still sleeping when she got there around 10 am. She hung with Breitbart, and says the two discussed friends and politics over drinks and cigars. After a little over an hour, Naffe says O'Keefe finally showed up, bleary-eyed from lack of sleep. They had a lot to catch up on.
With the first-in-the-nation primary approaching, O'Keefe had been in New Hampshire to dispatch Project Veritas flunkies to polling stations. O'Keefe's idea was to prove that voter fraud was a problem — by having volunteers illegally request actual ballots. In one instance, with the camera rolling, a Project Veritas conspirator obtained the ballot of a dead man. The ruse would later become the subject of a federal investigation into whether O'Keefe's "investigation" itself constituted voter fraud. (One election-law expert joked to Talking Points Memo that perhaps for his next stunt, O'Keefe could show "how easy it is to rob a bank with a plastic gun.") Tired as O'Keefe was, Naffe says he used most of their meeting in Manchester convincing her to join him for a trip to New York.
On the strength of their conversation in New Hampshire, Naffe agreed to take the Amtrak into Penn Station on September 21. As they cruised through Manhattan in O'Keefe's classic Triumph convertible, they hashed out the final details of their latest pursuit, "To Catch A Journalist," in which they'd set out to expose liberal communications professors as racist partisans who hate the Tea Party. The duo headed downtown, and parked by New York University's Carter Journalism Institute. Like a DEA agent readying a narc for a drug buy, O'Keefe wired Naffe as they rehearsed her cover story.
Posing as a prospective student named Ashley, Naffe placed O'Keefe's iPhone — set to record audio — in her bust, and headed into the journalism building. Her task: to find Carter professor and award-winning science writer Charles Seife, and to catch him saying something unsavory that could be used to nail NYU. Seife couldn't be cracked though; the more Naffe tried to egg him on, she says he only became friendlier, and even dropped a previous appointment to give her a full tour.
"James was telling me that he's a racist, and that [NYU] is an elitist institution," says Naffe. "But Seife wasn't anything close to a racist — the guy couldn't have been nicer. He didn't just tell me about the program — he walked me around the whole J-school and tried to set me up with an African-American mentor. He spent a whole hour with me and showed me all of their equipment. He even introduced me to an assistant to follow up with."
Back outside, O'Keefe and Naffe stepped into a nearby cookie shop to debrief. Naffe says it was then that she confronted her partner. Weeks before, she'd learned that O'Keefe had beef with Seife, and was now concerned that her partner was using her to get revenge. About a year earlier, after learning about Boudreau and the "palace of pleasure," the professor did some espionage of his own, and set out to impugn O'Keefe's nonprofit's filings — only to discover that they didn't exist. Seife also filed a complaint with the IRS, and hounded the alleged 501(c)(3) until one of O'Keefe's assistants admitted that the entity had yet to be approved as a tax-exempt organization.
Naffe was beginning to question the motives of O'Keefe and Project Veritas. Why, for one, was he alleging that Seife was a bigot? Still, against her gut instinct, Naffe agreed to keep hounding Seife and his colleagues. She contacted professors through email, and scheduled follow-up appointments. Naffe also pledged to return in less than two weeks and complete the NYU mission in person. But as she wouldlater allege, on Naffe's second visit, there was no nice hotel room, as there had been on the first run. O'Keefe picked up Naffe at the Amtrak station in Newark, and began to drive around suburban New Jersey. Along the way, she says they stopped for dinner at Chipotle, and then again for a six-pack of beer. The whole time, they discussed ways to screw NYU the next morning.
After a long cruise through wooded Westwood, O'Keefe pulled up to Naffe's accommodations for the night: a two-story barn on the property of an upscale suburban home. Naffe says details of their destination were not made clear on the ride, but it didn't take long once they arrived for her to realize that she was inside Project Veritas headquarters. There were awards on the wall with O'Keefe's engraved name on them; equipment from the RV in Los Angeles was set up on a desk. With contributions pouring in, O'Keefe had invested thousands on computers and surveillance equipment. His renovated barn was a full-service bunker for waging war against liberals.
O'Keefe sat in his editing cockpit and began to play the NYU recordings. Strangely, Naffe says, there were also candles lit around the room. She sipped a beer, and asked again about O'Keefe's grudge against Seife. She also asked when he planned to leave so she could have privacy. After the long train ride, she was eager to shower and get to bed early. But Naffe says O'Keefe made several excuses for why he needed to stay — to watch a football game, to use his "stuff." Then she turned her attention to a phone call with another guy, and the conversation flipped completely. O'Keefe stormed out, and peeled off. That's when Naffe says that she began feeling woozy, as if she'd been drugged. As she'd relive in a letter to O'Keefe:
When you observed me lying in bed, talking on the phone with a male friend, you became noticeably upset. You picked up your penny loafers and stormed out of the room like a 10-year old boy having a tantrum . . . .I tried to escape from the barn as quickly as I could. I tried to run away, but I didn't know where I was. I felt disoriented after drinking the alcohol you purchased. It was pitch black outside and there were no lights . . . there was no heat inside . . . .When I told you I felt sick, you didn't seem surprised.
According to Naffe, O'Keefe only returned when she threatened to call the police and trash his equipment. Utterly confused, she remembers crawling around on the floor, nauseous, and calling Breitbart for help. When he didn't answer, she says she phoned O'Keefe's assistant, and smashed a glass jar holding a candle against the wall to prove that she meant business. Only then, she says, did O'Keefe return, this time with a middle-aged man whose presence sent her into a panic. Naffe says the last thing she remembers is getting helped into the back seat of the nameless associate's Chevy Malibu, and drifting in and out of consciousness before arriving at Penn Station for a late train back to Massachusetts.
NEXT: Naffe learns who her friends are – and aren't – in the wake of her run-in with O'Keefe in New Jersey . . .
#phxpage#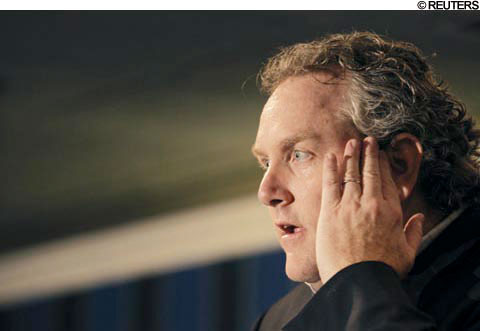 Nadia Naffe says that Andrew Breitbart (above) did not offer her support after her harrowing experience in James O'Keefe's barn.
Beef with O'Keefe
Upon returning to Boston, Naffe noticed some things missing from her luggage — namely a pair of panties and her wireless computer mouse. She emailed O'Keefe's assistant, demanding that her items be returned, but was told that no undergarments could be found. After a week, someone at Project Veritas finally sent her the mouse — only she says that it had been taken apart and crudely reassembled, as if they'd inspected the device for bugs. Naffe says it all came as a saddening surprise, though there'd been prior indications that O'Keefe wanted more than just a work relationship.
"It was a platonic friendship from my standpoint, but I don't think he thought of it that way," says Naffe, who often discussed O'Keefe's romantic life with him. "I used to think of James as a little brother, and I made the mistake of telling him that. He didn't like it when I said it, and now I know why. . . . He has a little trouble connecting to women."
Naffe says she told some close friends about what happened in New Jersey — including a few in conservative circles who knew O'Keefe. But she didn't make her story public right away. Naffe says that restraint kept Project Veritas off her back, but not for long. Less than two weeks after the barn incident, the rumor of her missing undies leaked to DC political writer Ken Vogel, who was soliciting details for a looming Politico piece. That's when Naffe says she decided to play defense.
Word of Vogel's interest in the story travelled fast. Two weeks after her scrape with O'Keefe at the barn, Naffe says Breitbart rang and asked her to avoid the reporter. Rather than humoring Breitbart, Naffe says that she asked why he'd ignored her calls from the barn. According to her account, Breitbart claimed to have no control over his protege's behavior, and said that O'Keefe lacked "common sense." Instead of supporting her, Naffe says he turned it into a joke. "Nadia," she says Breitbart quipped, "he stole my panties too."
In late October, Naffe claims that O'Keefe offered her money. She says she had never before received or expected compensation for her undercover work with O'Keefe; as such, she suspected this payment was in exchange for her silence.
In early November, Naffe sent a letter to O'Keefe and his cohorts at Project Veritas. In it she gave an explicit account of the barn debacle and accused O'Keefe of soiling her reputation. In response, two weeks later O'Keefe posted a video on YouTube attacking Naffe and Vogel, the latter of whose damaging Politico story dropped on the same day. Besides attacking Naffe's credibility, the clip included pictures of her and noted that she was studying in Cambridge. Now fearing for her privacy and safety, with trolls emerging from the political woodwork to threaten her life, on November 21 Naffe filed a criminal complaint against O'Keefe in New Jersey for his harassment in the wake of the barn incident.
Naffe had considered herself to be close buds with Breitbart. They'd hung out at gala fundraisers; on more than one occasion, they smoked expensive cigars and rapped politics on the patio at Morton's in DC. She says that she expected Breitbart to at least remain neutral. So she was horrified by his suggestion in the Vogel piece that she should be handled like an inconvenient witness. "There are a lot of people who want to destroy [O'Keefe]," Breitbart told Politico, "so I'm sympathetic to him and I understand that, like me, he is going to have to figure out how to manage people."
"I had always thought that — and I know this is horrible to say — I always thought these things happened to bad girls who went to bars and picked up guys they didn't know," says Naffe. "I knew James very well at that point, and I never would have thought that he would do that — I wouldn't have thought he was psychotic enough to come after me the way he did." She continues: "I went the legal route because I wanted him to leave me alone, and instead of leaving me alone, he doubled down, and got his friends to join in on the attack. I thought he would just walk away, but that's just not the way he operates. He wants to win. He wants to have the last word."
NEXT: The war between Naffe and O'Keefe escalates, and suddenly expands to include large, angry, vocal factions on both sides of the partisan divide . . .
#phxpage#
Republican Enemy #1
The tables had turned. Nadia Naffe had been O'Keefe's closest ally. But now she held in her hands what might be the key to his undoing: several thousand emails that chronicled O'Keefe's dirty laundry in intimate detail.
During the NYU operation, O'Keefe had used Naffe's Android phone — and now Naffe had access to O'Keefe's Gmail account. By going through his emails, she discovered a  draft settlement suggesting that Izzy Santa  — the estranged O'Keefe crony who blew the Boudreau boat sting — received $20,000 after leaving Project Veritas. Santa had accused O'Keefe of: bringing her "to an adult bookstore to purchase female sexual aids"; forcing her "to allow Mr. O'Keefe to bathe at her apartment"; and exposing her to "numerous incidents of sexually provocative and potentially misogynistic comments."
The trove of correspondence gave Naffe the evidence to back up what she already knew about Project Veritas, documenting the back-and-forth between O'Keefe and the high-rolling conservative donors who'd given him his marching orders. It also contained email chains involving Breitbart-affiliated bloggers in the throes of sensitive discussions. And of course the emails had the potential to be more than merely embarrassing: there was always the possibility they could be used against O'Keefe, or his allies, in court.
The story of how the emails came to be released publicly is deeply odd, playing out online and in courts from California to New Hampshire. Naffe found herself caught in the crossfire of a vicious tussle between two hardened, litigious in-fighters whose battle — an execrable fracas in the feud between left and right — has long since become far more personal than political. The fate of O'Keefe's emails was ultimately determined by an obscure case playing out in Maryland. The proceedings involved a convicted bomber turned lefty operative who argued that he needed O'Keefe's emails to defend himself against a blogger who had threatened to kill him.
This part of the saga began in October of 2010, when right-wing blogger Mandy Nagy, writing under the name LibertyChick on Breitbart's Big Journalism site, detonated what she deemed a "bombshell." Her scoop, headlined "Progressives Embrace Convicted Terrorist," connected the dots between one of O'Keefe's most persistent critics — a Los Angeles writer and radio host named Brad Friedman — and Brett Kimberlin, an infamous progressive activist with a shady past.
Decades earlier, Kimberlin had been branded the "Speedway Bomber" after being convicted of planting a series of bombs in his hometown of Speedway, Indiana, in the late 1970s. The bombings maimed one victim, who later committed suicide. Kimberlin still maintains his innocence in the Speedway explosions, but concedes to a career in trafficking tons of marijuana in the '70s. He eventually served 17 years for a dizzying array of charges, and managed to stay in the headlines throughout his incarceration. In the 1990s, from his prison cell, Kimberlin convinced a National Public Radio reporter that he'd once sold weed to vice-presidential GOP candidate Dan Quayle. (Journalist Mark Singer, who printed that allegation in the New Yorker, later realized he'd been hoodwinked, and devoted an entire book — Citizen K: The Deeply Weird American Journey of Brett Kimberlin — to unpacking Kimberlin's charms as well as his deceptions.) Since his release, Kimberlin had mostly managed to stay out of the spotlight. But that was about to change.
Ever since the name Bill Ayers surfaced in Barack Obama's past, right-wing bloggers had seemed intent on tying someone on the left — anyone, really — to terrorism. Kimberlin must have seemed like a character delivered straight from central casting. Nagy's report revealed that Kimberlin is partners with Friedman in the nonprofits Velvet Revolution and the Justice Through Music Project — the latter of which has received funding from liberal bogeymen like George Soros. And she also discovered that Friedman, through Kimberlin, was linked to indictbreitbart.org, a gadfly watchdog site that had proven particularly irksome to Breitbart and his blogger buddies.
Eventually, Kimberlin would become Breitbart's public-enemy number one. With Glenn Beck leading the way, conservatives would even dedicate an entire news cycle to a coordinated effort called "Everyone Blog About Brett Kimberlin Day."
But in the immediate aftermath of Nagy's report, one conservative troll stood out: John Patrick Frey, a close affiliate of Breitbart's and a Big Journalism contributor, ran three nasty posts in one day about Kimberlin on his own site, Patterico's Pontifications. Healso followed up with a steady stream of Twitter jabs. Kimberlin was outraged, and not just because Frey rehashed dirt from Kimberlin's Speedway trials, including allegations in the Indianapolis Star that Kimberlin was suspected of murder and of being involved with an underage girl. What really set Kimberlin off was learning that Frey was not your average wing-nut — he's a Los Angeles County deputy district attorney in the Hardcore Gang Division. Outside the courtroom, the Cornell-educated Frey chews glass and spits nails as a dailyblogger and as @Patterico  on Twitter.
Kimberlin had learned his way around case law as a jailhouse barrister, and he knew how to counter-attack foes through the court system. He filed a complaint to the State Bar of California accusing Frey of profiting from ads on his blog for illegal offshore gambling outfits, and of violating state bar rules by publishing "hateful, bigoted, racist, and anti-Semitic" screeds. As a court memorandum would later reveal, Frey's boss — Republican District Attorney Steve Cooley — saw no conflict of interest with deputy Frey's double life as a polemicist and prosecutor.
If you wanted to identify the moment when the spat between Frey and Kimberlin went nuclear, you'd probably settle on July 1, 2011. That night, as the Atlantic reported, Frey was"home after midnight when someone started pounding on his front door. When he opened it, he found several police officers with guns drawn ordering him out of the house. . . . They were at the house because someone had called 911, spoofed Frey's home phone number, impersonated him, and spoke as if he was confessing to having shot and killed his wife. Police arrived on scene poised to confront an armed killer. Frey was cuffed in front of his neighbors. His wife was awoken, taken outside, and frisked. His children were awoken by police going into their bedrooms to make sure that they were okay. It was a nightmare."
Nobody was ever caught or charged for the SWATting. That didn't prevent Frey from blaming Kimberlin and other rivals. His anger only grew as he came to believe that onlookers saw him as having brought the attack on himself. Six months after the incident, in an email that defies both tact and logic, he wrote to Nagy and others, confiding: "I felt a little like a rape victim."
In August 2011, Kimberlin had expanded his counter-attack by filing suit for defamation against an obscure blogger from Massachusetts named Seth Allen, who claimed to have fed the Speedway "bombshell" to Nagy a year earlier. Kimberlin also sought a protective order and an injunction against Allen, who he alleged was stalking him. Kimberlin's concern was bolstered when, on August 23, in an email to Breitbart, Nagy, and Frey, Allen suggested that he "murder" Kimberlin. "Maybe that will finally get me some justice," wrote Allen. "This life sucks anyway." Nagy contacted the police. Weeks later, at a hearing for Kimberlin's defamation case against him, Allen was arrested at the Montgomery County courthouse in Maryland. Ultimately authorities did not charge Allen. But on November 16, Kimberlin was granted an injunction to prevent Allen from further smearing. Allen ignored the injunction, and on November 21 — the same day that Naffe officially accused O'Keefe of criminal harassment in New Jersey — Kimberlin filed a motion against Allen for contempt.
NEXT: Breitbart fires off his final tweet – at Naffe . . .
#phxpage#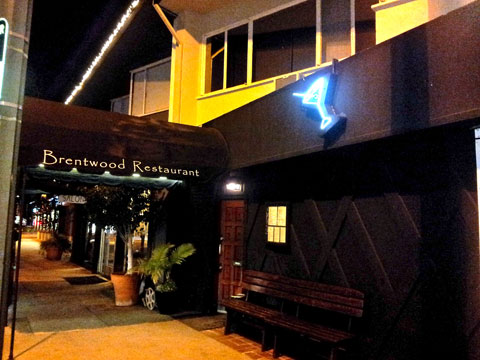 The Brentwood, the last place Breitbart visited before his death in 2012.
Last call
On December 21, 2011, a criminal court in New Jersey dismissed Naffe's harassment complaint against O'Keefe. A judge at the hearing ruled that there was insufficient cause to proceed in that venue, as there was no proof that the alleged crime originated in the Westwood jurisdiction. But Naffe was also threatening a civil suit for false imprisonment, and she says O'Keefe backed off in the months that followed.
That tentative détente imploded on February 24, when the Emmy-winning correspondent David Shuster, reporting for Breitbart nemesis Keith Olbermann's Current TV broadcast, inaccurately claimed that O'Keefe was facing rape allegations — evidently referring to the Naffe case. On February 25, Shuster doubled down by tweeting about an O'Keefe "rape plot," adding that Breitbart's silence on said plot made Breitbart a "hypocrite." The right-wing blogosphere went berserk. "There is no 'rape plot', you slanderous, libelous wannabe Media Matters smear junkie," Breitbart replied to Shuster on Twitter. O'Keefe followed up by suing Shuster and Current TV for defamation.
Shuster corrected himself on Twitter on February 28. But the damage was already done. The exchange put Naffe on the defensive, and she began tweeting back at detractors, correcting what she argues were false characterizations made by Breitbart and his followers. In the process, she also began disclosing details about what had happened in the Westwood barn: the candles, the alleged drugging, O'Keefe storming off with his penny loafers.
The split between Naffe and Breitbart was permanent. On February 29, leaked emails show, Breitbart held a teleconference call with a New Jersey investigative firm called Vested Protection Systems to discuss conducting recon on his enemies. He spoke to a consultant named Michelle who followed up with an email noting the targets  they'd talked about and drafting potential methods to deal with them. Suggestions included: infiltrating the faceless collective Anonymous "to cause a rift between the left and the hackers"; further eviscerating Kimberlin's reputation; ratting out Twitter rivals to Stephen Blair, a Boston Police Special Investigation Detective with whom Michelle claimed to have a professional relationship; and making a "fool" out of Nadia Naffe.
Later on that evening, Breitbart stopped for a nightcap at the Brentwood. A quaint haunt with a 10-page drink list, the restaurant is close to his multi-million-dollar home in Westwood. Breitbart hugged the wood-grain bar, sipped red wine, and fiddled on his BlackBerry. After a terse but friendly political exchange with a stranger drinking next to him, Breitbart settled up and left. He made it just a few blocks before collapsing on the concrete. Paramedics rushed him to the Ronald Reagan UCLA Medical Center, where he was pronounced dead of natural causes. Breitbart's final bark was a tongue-in-cheek retweet of a message from an Anonymous operative: "Follow @nadianaffe to find out about her story of assault. This is going to take down @JamesOKeefeIII and possibly @AndrewBreitbart."
NEXT: With Breitbart gone, the smears against Naffe intensify . . .
#phxpage#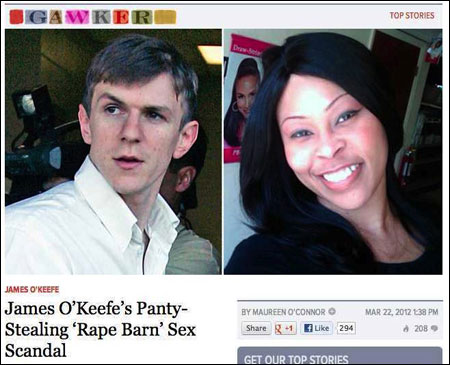 James O'Keefe and Nadia Naffe go to "#WAR."
Into the Frey
With Breitbart dead, the task of discrediting Naffe fell to Frey, the Los Angeles district attorney. He'd been blogging about the "barn incident" since late February, and he wasn't about to slow down now. In a flurry of posts and tweets, Frey questioned why Naffe didn't call a cab to escape, and raised the possibility that "she had had too much to drink."
On March 21, Naffe was prohibited by a judge from sharing any of O'Keefe's emails. Since he'd logged into his Gmail account on her cell phone, O'Keefe had sought and obtained an immediate temporary injunction against Naffe releasing anything in the emails — his application for the injunction had actually alleged that "the material is so provocative that it caused Andrew Breitbart to suffer a fatal heart attack." The injunction also prevented Naffe from sharing the emails with prosecutors in New Hampshire, who were investigating O'Keefe and Project Veritas for their election-fraud campaigns.
The request for an injunction failed to silence Naffe. She declared "#WAR" on Twitter and published her side of the story on her blog (since removed on the advice of her attorney). Her revelations included a host of spicy materials, from the Izzy Santa settlement to the 1500-word note that she'd sent to Project Veritas back in November. The letter read, in part:
James, this is not junior high. You need to grow up and be a man. Do not continue to make a fool of yourself by calling to offer me money, as you did on Oct. 24th. I was never with you for the money. I'm not looking for a payoff. Be a man and return my panties and scarf that were in the trunk of your car. Do not keep my undergarments as a trophy or souvenir to show off to your friends.
News of Naffe's blog posts and document leaks, coupled with O'Keefe's injunction, led to a new media blitz. (In a March 22 story headlined "James O'Keefe's Panty-Stealing 'Rape Barn' Sex Scandal," Gawker wrote of Naffe that "there's a chance she's a litigious paranoiac who blows minor grievances out of proportion.") Frey also blogged about O'Keefe's injunction, and in doing so, he did something more in keeping with the tactics of Anonymous than with big-city district attorneys. On March 24, Frey published a 2005 deposition from Naffe's lawsuit against the GOP that included her Social Security number and other sensitive information — in essence, he doxed her. Naffe is suing Frey for this action, claiming that he improperly used his position as a DA to access the documents. "That's when the shit hit the fan," says Naffe. "All of the little trolls came out, and [Frey] got his little army of sock puppets to harass me on Twitter."
O'Keefe's injunction against releasing the emails lasted less than six months. One day last May, two subpoenas arrived in New Jersey, nearly simultaneously. One came from the prosecutors in New Hampshire who were investigating Project Veritas for possible voter fraud during the primary. The other came from Brett Kimberlin — who argued that the information was pertinent to his litigation against Allen. The judge lifted the injunction, releasing the emails to both of them.
The same week, Frey tweeted Naffe's exact coordinates: Cambridge, Harvard Extension School. And then, once again, Frey did something peculiar: in June, he reached out to Barrett Brown, the guerrilla journalist and longtime ally of Anonymous. Whether Frey knew it or not, Brown was under investigation by the FBI. But over a series of chats, Frey asked Brown for help discrediting Naffe, Kimberlin, and their entire orbit. Frey's argument: they were soiling the First Amendment, which Anynomous holds sacred.
By this time, Naffe was suing Frey — the same lawsuit in which she alleged he'd improperly obtained the docs listing her Social Security number — for allegedly causing damage to her reputation, as well as "emotional distress" and "bleeding ulcers suffered as a result of the stress and trauma." Frey specifically urged Brown to collect dirt on Jay Leiderman, a California lawyer who was representing Naffe. The LA DA told Brown that Leiderman was blocking free speech and filing "lawsuits to retaliate against people for commentary on public controversies." Brown didn't take the bait. Instead, he waited three months, then released the transcripts of his chats with Frey, along with a video explaining how the deputy district attorney had contacted him. Eight days after posting the video, Brown was arrested on charges of threatening an FBI agent; he's since been charged with a dozen additional counts stemming from the 2011 hacking of the private-intelligence firm Stratfor. The chat is perhaps the most extraordinary twist in this entire saga, but it wouldn't be the last.
NEXT: From the web to the courtroom, the drama around Nadia Naffe continues . . .
#phxpage#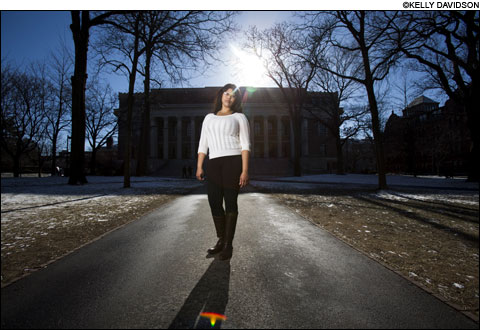 Nadia Naffe in Cambridge, Massachusetts, in 2013.
Where are they now?
Brett Kimberlin remains a lightning rod for right-wing activists. In February 2012, conservatives announced a startup alliance backed by Foster Friess, the billionaire whose son helped finance Naffe's search for SEIU buses in Boston. Named the National Bloggers Club, the new nonprofit was described by one Texas columnist as a counterweight to left-wing blog battalions. As its first order of business, the National Bloggers Club declared May 25, 2012, to be "Everyone Blog About Brett Kimberlin Day." The campaign was a rousing success. Michelle Malkin warned: "Kimberlin is a radical, violent, lying, dangerous felon. This is literally a matter of life and death." Glenn Beck dedicated most of his radio show to the controversy, welcoming both Frey and Aaron Walker (see "Beyond Description") to introduce "the Soros-funded domestic terrorist Brett Kimberlin." Someone even posted a dis song on YouTube about the Speedway bombings. In January 2013, one conservative blog — written by an attorney who's defending Frey in Naffe's lawsuit — named Brett Kimberlin the "Censorious Asshat of the Year."
READ MORE: " 'Beyond Description' : Brett Kimberlin vs. Aaron Walker"
Last October, James O'Keefe got a regional field director fired from President Obama's re-election campaign after the woman helped an undercover Project Veritas staffer cast votes in Texas and Florida. That same month, his posse initiated a similar fate for the son of Virginia congressman Jim Moran for advising a mole on how to dodge voter ID laws. Not even the Sandy Hook shooting slowed O'Keefe; in January, Project Veritas ventured to the doorsteps of New York journalists, asking liberal media personalities if they'd be willing to hang a sign on their home that says, "This Home Is Proudly Gun-Free." Hilarity ensued.
John Patrick Frey is still blogging, often several times a day. He still hates all things liberal and Obama, and recently celebrated his site's 10th birthday. In a retrospective post he wrote: "Over the years, I have amassed 723,852 comments, made on 16,566 posts, and 33,267,955 page views. . . . I've also experienced harassment of my wife and children; publication of my home address and pictures of my home; threats of violence and death; State Bar complaints; Google bombing of my name and job title coupled with scurrilous accusations; numerous lawsuit threats; one lawsuit filing, numerous workplace complaints . . . and I have been SWATted — all for expressing my views."
Naffe's lawsuit against Frey persists.On February 20, her attorneys filed an opposition to Frey's motion to dismiss Naffe's suit. They are awaiting a response. Frey's attorney, a fellow conservative blogger named Kenneth White, tells the Phoenix: "We will be filing our replies to Ms. Naffe's oppositions to our motions. We believe that the replies — which are due on March 4th — will demonstrate conclusively that the oppositions have no merit and the motions are correct. We will argue them in court, and respectfully decline to argue them in the press." Among the arguments in Frey's most recent filing: "Ms. Naffe claims to the court that her speech was chilled, the facts show that she explicitly bragged on her blog that her speech was not chilled, and that she has discussed how she would use this lawsuit to pursue her own political goals."
Naffe remains at Harvard, though she says that she's had trouble getting school loans. Her identity and credit-card numbers have been stolen, and she was recently advised by the IRS to apply for a new Social Security number. A few months ago, she says someone tried to buy a car in her name. Standing in Harvard Square, puffing a La Gloria Cubana cigar, Naffe appears to be poised. But look past her tough veneer, and she's concerned about fallout from her continuing suit against Frey. Naffe admits she's afraid — of Allen, of Breitbart lackeys, of her shadow when the trolling gets abrasive. At the time of her last sit-down with the Phoenix, she complained about having to move twice to dodge threats, and of the debt and stress that so much bullshit has caused her.
Still, Naffe is determined to complete her graduate degree up North, and has a new game plan — to teach "underserved kids." She already has a first-class social-justice mentor in Mel King, the legendary Boston activist who now works with youth in the South End. "I have changed my major, and outlook, and ideas," says Naffe. "I don't want to make another CEO rich. I'm not in it for that. I'm done with that."
She continues: "Frey is obviously trying to have something done to me. He's not trying to tell people where I am, and where I go to school, so they can come and help me — he's doing it because he wants them to harm me. I never thought that a lawyer would do something like this. He's shocked that I'm not a coward, and that I didn't run away and hide. . . . It's been a very scary journey — the only thing that I can do now is keep myself safe. Sometimes, I think if I would have stopped hanging out with my conservative friends, I would have never met James O'Keefe. None of this would have ever happened."
Lauren DiTullio assisted with additional reporting for this story. Chris Faraone is a staff writer at thePhoenix. His first book, 99 Nights with the 99 Percent, was released last year. The sequel, I Killed Breitbart, drops 
mid-2013. He can be reached at cfaraone@phx.com or @FARA1.