In a funny article today on Patterico.com John Patrick Frey, the loopy ADA of Los Angeles County, acts out his butthurt in a post about the Everybody Blog about Howard County Day by Aaron Walker and William John Joseph Hoge. Frey seems to be getting upset over someone saying that Aaron Walker had a no trespassing sign in front of his house, and that was like some stalking behavior or something to that effect. I guess because if someone knew that Aaron Walker had a no trespassing sign in front of his house, well then by gum they must have driven by to see it, and how creepy that is and all of that. Please note however that when John Norton visited Brett Kimberlin's front yard to take pictures of his kids in the yard and the house he lived in that was considered by Walker to be first amendment activity, and a raft of explanations about how Norton had to go by Kimberlin's suburbia out of the way house to get to work was taken at face value as normal activity and all. Well we here at BU have decided to check into the matter by going over to Zillow.com to find out if Aaron Walker does in fact have a no trespassing sign out in front of his house and this is what we found.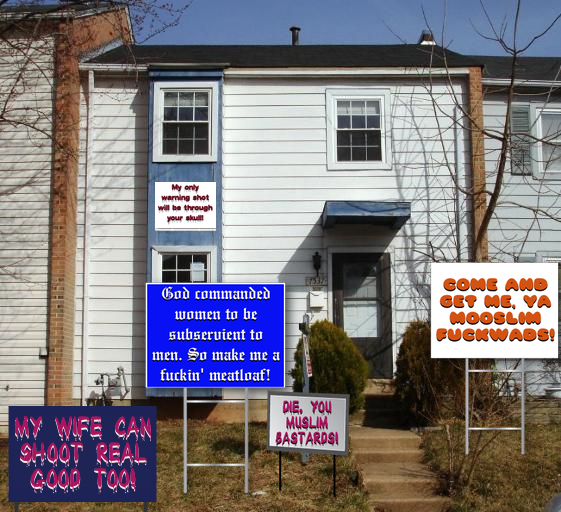 After looking at this picture of Aaron Walker's ghetto townhouse in Manassas Virginia from the early 60's, I have come to the conclusion that there is in fact not a "no trespassing" sign that I can see. However it might be hidden in there somewhere so one might need to stare at it a bit longer to find out if a no trespassing sign actually exists.
UPDATE: John Patrick Frey from Patterico.com today noted that the picture of Aaron Walker's townhome above could not have come from Zillow since Zillow does not have the actual picture. We checked again and noted that it has been removed. Matter of fact its pretty easy to email Zillow and have them remove pictures. So we assume that is in fact what Walker or Frey did. So we produce the unaltered picture here to show that this was in fact from a real estate site, (we did get it from Zillow on January 2nd 2012) to show that Frey and Walker continue to lie to fit their bullshit narratives of poor Aaron Walker being stalked.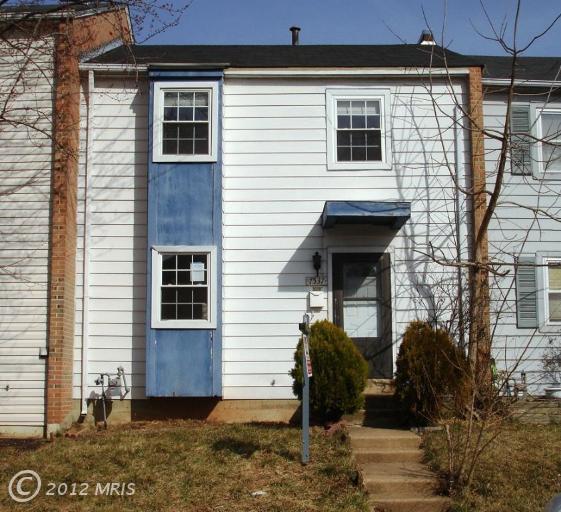 You will note the 2012 copyright of the MRIS listing service as well as an evident for sale or for rent sign out in front of the property. So again, Mr. Fruit Loops ADA from Los Angeles Patrick Frey shows just how stupid he is and just how much of a liar he actually is. Frey, if you lie this much, I wonder just how many times you have lied to gain a conviction against people you tend to prosecute? Of course those are mostly minorities right Frey? So couple that with their 200.00 public defenders you must find it very easy to gain convictions based on lies you probably present from time to time. Anyway, another lie refuted by the Frey/Walker camp..