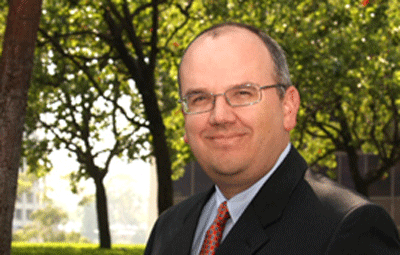 @BreitbartUnmask Immoral people like you can't comprehend the idea that someone like @Popehat would do something noble. @BillSchmalfeldt

— Patterico (@Patterico) September 3, 2013
By our estimation, criminal defense attorney Ken White aka @popehat has spent over $200,000 defending the $20-a-month blog of Los Angeles Assistant District Attorney John Patrick Frey aka @Patterico. In fact, White says he spent some $70,000 on hearings for motions filed before Nadia Naffe's case against Frey was ever heard. That does not include hearings, further motions in front of the Judge, or appeal costs. Since we remember Frey's attempt to establish a quid pro quo with Barrett Brown, we have to wonder if White has established one with Frey.
What does a criminal defense attorney expect in return for spending that much of his own money on a prosecutor? Granted, White does not defend gang suspects. But does White expect to have a special trump card on that future day when White has a client who needs it? Could in fact a friend of White (say, another criminal defense attorney) come to White and ask for help with reduced charges, a plea, or even a dismissal for their client? Consider that his firm's own website says:
Both individuals and companies turn to the Firm when they discover they are under investigation or a criminal case has been filed by the U.S. Department of Justice, the District Attorney's Office, or other federal, state and local government agencies. The Firm's attorneys have represented many individuals and companies in grand jury investigations, government investigations, state criminal cases, and complex white-collar criminal prosecutions throughout California and the United States.

The Firm has a remarkable breadth and depth of experience in all types of criminal matters. The Firm's attorneys have represented individuals and companies throughout the entire array of criminal matters, including bribery, antitrust, wiretap, food and drug, health care, environmental, banking, education and other alleged violations of government regulatory programs, securities, obstruction of justice, tax, government false statements, contracts, narcotics, false claims, Foreign Corrupt Practices Act, campaign finance, ERISA, espionage, labor relations, public corruption, insurance, energy, trade secrets, perjury, mail and wire fraud, conspiracy, RICO, Small Business Administration, and money laundering.
Lawyers are never noble, least of all Frey. Their business is about cash flow, just like any other business. Lawyers build relationships for the sake of future cash flow too, and generally stay in business by building out networks to generate further income. What does White see in Frey that is worth spending a small fortune on him? Since both of them reside in Los Angeles, and both do business there, does White expect favors in return?