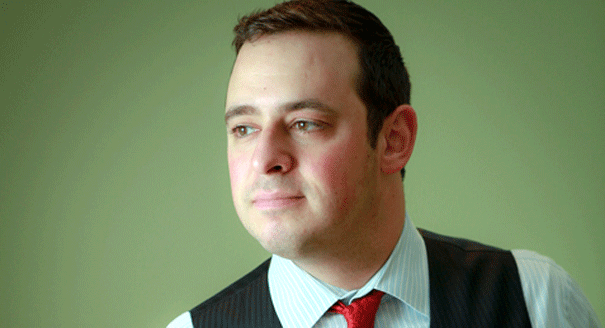 He is the force behind Carey v FEC, the lawsuit that created super-PACs. In October, he will be arguing before the Supreme Court to end all federal campaign contribution limits so that no check will exist on billionaire influence in elections. He also wants the Federal Elections Commission to allow political donations with Bitcoins, essentially legalizing untraceable, secret bribery of politicians. What could possibly go wrong?
Backer's Conservative Action Fund gave Ali Akbar's Vice & Victory Fund over $44,000 in 2012. Not only has Dan Backer been a good friend to Akbar, he has taken a leadership role in Akbar's activities. For example, while Akbar's Groundswell email list was pushing House Republicans to investigate a fake IRS controversy this May, Backer was threatening to sue the government.
"We are looking at it pretty seriously," said Dan Backer, a lawyer who represents a half dozen conservative groups targeted by the IRS, including Combat Veterans Training Group and TheTeaParty.net. "Given the sheer scope of maleficence at the IRS, there may be a legal recourse."
And last year, when Akbar's friends Aaron Walker and R.S. McCain were screaming about their supposed victimization by Brett Kimberlin, Backer directed the Blogger's Defense Team which launched a federal lawsuit against him. The case was dismissed with prejudice, but Backer had already committed himself to the project of smearing Kimberlin. Blogging at the website of TeaParty.net's Dustin Stockton, Backer even linked Kimberlin to SWATings. For better or worse, Backer's reputation is now tied to Akbar's war on Kimberlin.
Here is Backer giving an interview at this year's CPAC:
[youtube]http://youtu.be/JlZeKkGrmlg[/youtube]