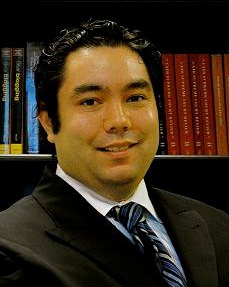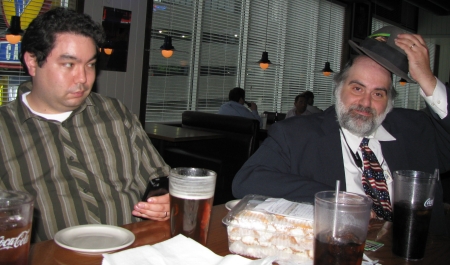 James Skyles, the founding director of operations at the Franklin Center for Government and Public Integrity, will represent the organization against Brett Kimberlin. James Skyles' LinkedIn page (PDF) shows that he started at the Franklin Center in May of 2008, but the organization was officially founded in January 2009. The Franklin Center is a creation of the Sam Adams Alliance and funded by the Donors Trust, a Koch Brothers creation. Skyles will be representing the Franklin Center Pro Hac Vice. We will be talking about this all week, because we have many questions.
For instance, the Franklin Center claims to be "a nonprofit, online news organization" representing "a free market, limited government perspective on state and local government and politics." On June 26th, 2012, the Franklin Center held a webinar with Lee Stranahan, Mandy Nagy, and Ken White, the blogging lawyer known as Popehat, to discuss the alleged SWATing of Aaron Walker. What part of their press release has anything to do with free markets or limited government?
Convicted domestic terrorist Brett Kimberlin and his associates have repeatedly terrorized bloggers and others who highlight his story with over 100 frivolous lawsuits and 4 SWATting attacks. SWATting is a dangerous tactic that involves calling a police department to report a false crime to get a SWAT team dispatched to the victim's house. The attacks have included bloggers Patterico, Erick Erickson, and as recently as last night, Aaron Walker.
Kimberlin has actually filed a total of just two lawsuits against these bloggers, and both of them were filed more than a year after the Franklin Center's webinar accused him of vexatious lawfare. Over that time, Mr. Kimberlin had to fight off state and federal lawsuits, peace orders, and attempted perjury by these same accusers. The Franklin Center, which purports to be a vaguely libertarian news and opinion organization, specifically blamed Mr. Kimberlin for a series of crimes in their press release. This is textbook libel and has no discernible connection to matters of government or public integrity. The Franklin Center has never corrected its "news," and in reading the organization's response to Kimberlin's suit they clearly have not changed their opinion that Mr. Kimberlin is responsible for SWATing bloggers.
So what kind of nonprofit organization is the Franklin Center? The answer may be all too visible at BlogCon, an annual convention that the Franklin Center holds with FreedomWorks. Mr. Skyles attended Ali Akbar's Blog Bash party at BlogCon 2012 to help honor the recently-deceased Andrew Breitbart. Fellow guests included Mandy Nagy and Brandon Darby, all names that loom large in the hysteria which inflated "Everybody Blog About Brett Kimberlin Day." So there is nothing for us to not like about Mr. Skyles, who left the Franklin Center in 2011 to run his boutique Chicago law firm: he has all the right friends.
[youtube]http://youtu.be/Pe4NCaz4NgM[/youtube]