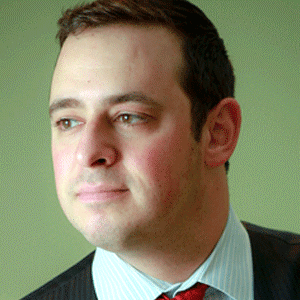 In a 5-4 decision, today the United States Supreme Court struck down campaign finance laws that limited how much money a billionaire can use to bribe politicians lubricate their legislative priorities. This ruling will allow the average one-percenter to contribute more to federal elections every year than the lifetime net worth of most American families. As a kind of cruel joke, this is happening in the name of freedom.
Before the ruling, donors could not exceed a $123,200 overall limit during the two-year period. The ruling allows donors to contribute nearly $6 million in the same period, according to public advocacy groups.

Wednesday's Supreme Court decision is the latest in a series of rulings by the conservative-led court to give big-money donors more influence in U.S. elections.
Who needs "one man, one vote" when billionaires can have "one dollar, one vote" with a dark money ATM?
Although his name is not on the decision, the McCutcheon v FEC case is the brainchild of super PAC lawyer Dan Backer. We have been watching Backer and this case since 2012, when he took part in one of the most frivolous lawsuits we have ever seen. Since then, we have found his tendrils reaching almost everywhere we look in the world of conservative and libertarian fundraising, usually to the detriment of dedicated grassroots activists. We now offer just a few of the highlights:
As a further service, here is our most comprehensive list of PACs that Backer operates and all the information we have run down on these activities so far. Anticipating a victory with McCutcheon, he has greatly expanded his campaign finance shenanigans in the last year to maximize his personal windfall from the decision.
(Freshman Hold'Em Jfc) Freshman Hold'Em, Stutzman For Congress, Gardner For Congress 2012 , Tom Reed For Congress, Denham For Congress, Benishek For Congress, Inc., Rodney For Congress, Duffy For Congress

Beacon PAC

Bielat For Congress 2012

Committee To Draft Judge Andrew Napolitano For President; The

Conservative Action Fund

Constitutional Rights PAC

E Pluribus Unum PAC

Eaglespac

Freshman Hold'Em PAC

Friends Of Colonel Rob Maness

Friends Of Sean Bielat

In Defense Of Free Speech Jfc

Innovation PAC

Larry Grooms For Congress

Liberty Usa PAC

National Security PAC

One Nation PAC

Peach Tea  PAC

Progress Action Fund PAC (PAF PAC)

Revolution PAC

Special Operations Speaks PAC (SOS PAC)

Stop Hillary PAC

Stop This Insanity Inc

Employee Leadership Fund

Teaparty.Net Leadership Fund, The

Themis PAC

Tomorrow Is Meaningful PAC (TIM PAC)

Women Warriors PAC

Zp Action

Finellipac

Aahe PAC
Of the PACs listed, the most active is the TeaParty.Net Leadership Fund. In the second quarter of 2013, the PAC received nearly $1 million in small-donor contributions with only $53,000 itemized. This PAC does a large block of business with Allegiance Direct, LLC, spending $42,731 for direct mail soliticitations on behalf of the PAC. Allegiance Direct's principals are Scott Faircloth and Megan O'Brien in 2010.
Nearly $50,000 was paid  in Q2 to the Donatelli firm Campaign Solutions for Marketing and online fundraising services, and CD Inc was paid $12,500 for online advertising services. Infocision, the GOP robocaller and mass mailing firm based in Ohio was paid nearly $94,000.  More on Infocision here and here.
Strategic Fundraising was paid $296,000 for "fundraising consulting." (Strategic Fundraising's website does not appear to have been updated since 2010, but they have a link to their "sister company" SFI Non Profit, which links the principals and their bios.)
Public Relations/Political Consulting:
DB Capitol Strategies is paid $9,000 per month plus expenses.  
Javelin PR, a conservative public relations firm in Washington DC received $4500 for management consulting. Kellen Projects (principal Kellen Guida) also received $4500 for "political intelligence".
In addition, Todd Ceffarati's firm Glengary Inc received $4,500 per month  for management consulting and PAC logistics consulting.  Michael Lyons, Virginia Field Director at Generation Opportunity, received just over $2,000 for "grassroots consulting."  
The Black Sphere (Kevin Jackson) was paid nearly $10,000 for "minority outreach consulting". The Black Sphere is a member of Liberty Alliance, a group of libertarian-linked sites which share advertisers and tea party affiliations.
NLB Enterprises are online consultants based in St. Louis, MO. Principals are Christopher Arps and Becky Davidson. NLB were paid $7500 in Q2.
Finally, Washington Political Group (Burrell & Co) received $22,000 for "Voter ID & Polling."
PACs and Related Orgs
Transfers to related organizations include $20,000 as a charitable contribution to the Coolidge Reagan Foundation, a non-profit also managed by Backer and his firm. The Coolidge Reagan Foundation exists to raise funds to challenge campaign finance laws in court. Current cases have been filed on behalf of the Conservative Action Fund, Special Operations Speaks PAC, and Shaun McCutcheon, who is a donor to Backer-managed PACS. Attorney Paul D. Kamenar, Senior Fellow at the Administrative Conference of the United States (ACUS), wrote the amicus brief on behalf of the Coolidge Reagan Foundation.  Kamenar is also affiliated with the Heritage Foundation and the Washington Legal Foundation.  Kamenar's career appears to have taken off during the tobacco litigation of the 1990s. 
PAC Donations:
(Managed by Backer)
$5,000 – Friends of Colonel Rob Maness
$40,000 – In Defense of Free Speech JFC
(Managed by others)
$1,000 – Kansans for Huelskamp
$1,000 – Pittenger for Congress
$5,000 – Steve Daines for Montana
Other PACs managed by Backer with interesting associations or payments:
Innovation PAC paid Ladd Ehlinger, who has connections to James O'Keefe and Breitbart News.
Beacon PAC was originally a PAC for Sean Bialat's candidacy in Massachusetts, but has now converted to a non-affiliated PAC just in time to pay Bialat PAC management fees.
Other Backer PACs and Associations
Stop This Insanity paid Ladd Ehlinger $10,000 to produce videos. Ehlinger was then to donate $1500 back to the PAC in order to generate a lawsuit because they could not open an affiliated Carey account.
Conservative Action Fund paid Ali Akbar's Vice & Victory Agency LLC $8,400 on 5/14/2011 and $7,400 on 6/20/2011 for "web, technology, marketing consulting."  Conservative Action Fund was funded with a loan from Shaun McCutcheon, who is now the primary litigant in the pending US Supreme Court legislation. Those payments to Ali Akbar were made from proceeds of the loan.
Revolution PAC is formerly a PAC for Ron Paul. Backer is now managing it. In the first quarter of 2013, RevolutionPAC paid $2,000 to Political Media, Inc. and $2500 to the Social Security Institute. Political Media, Inc's CEO is Larry Ward, who is also the President of the Social Security Institute. Ward is a protege of Dick Morris. His LinkedIn profile indicates that Ward sits on the Board of Directors of five major internet and direct marketing companies. He is also a member of the Alliance for Retirement Prosperity (a Social Security privatization coalition) founded by Jack Kemp and Dorcas Hardy.
Special Operations Speaks and Col. Rob Maness – SOSPAC: Backer is using this PAC as another testing ground for the FEC with similar focus to the issues raised in McCutcheon vs. FEC.
The largest donors to SOSPAC include Harry Mariani (Mariani Wines, NY) and Florida artist Peter O'Neill. SOSPAC is currently engaged in demanding a Select Committee to investigate the Benghazi attacks, but during the 2012 election cycle, they were hard at work trying to establish that President Obama was the love child of Ann Dunham and writer Frank Marshall Davis. Founder Larry Bailey is a former Navy SEAL who is no stranger to this type of political activity. Before his involvement with SOSPAC, Bailey was also involved with Vietnam Veterans for Truth, which was a parallel organization to the Swiftboat Veterans for Truth. Both organizations were created to oppose John Kerry's candidacy in 2004. SOS PAC is actively promoting Col. Rob Maness for Senate in Louisiana against Mary Landrieu and establishment Republican Bill Cassidy.
SOSPAC/Maness expenditures in 2013:
DB Capitol Strategies takes $2,000 per month for legal services, plus a fee of $10,000 for their AOR filing with the FEC

Political Media was paid $49,469.68 for marketing and advertisements

Rapid Response Television was paid $11,026.38 for ads

Infocision received $8,165.00

There other payments to the founder and board members for travel as well as the $3,000 to CPAC for a sponsorship in 2013
Expenditure efforts appear to be focused on working toward garnering support for a select committee on Benghazi, an issue very much in focus for members of Groundswell, too. 
Stop Hillary PAC
Because campaign finance disclosures run behind actual real-time expenditures, there are no reports of receipts and payments for the PAC. The Statement of Organization is here. They have already run ads anticipating Hillary Clinton announcing her candidacy for president of the United States. Their website is here, and the management team is quite interesting. Here is the bio on their "National Spokesperson:"
Garrett Marquis is a principal at Prism Group, a political and public affairs firm based in Prague, CZ with a satellite office in Tel Aviv, Israel, and Washington, DC, where he resides. Prism Group's practice in Central and Eastern Europe includes work with political parties, heads of states, and international corporations. The firm's practice in the United States is focused on PAC management, political strategy and public affairs. Visit www.prismstrategygroup.com for more information on the firm. 

Internationally Garrett has advised political parties and heads of states in countries including Bulgaria, Czech Republic, and worked in Oman on behalf of The White House. Domestically he has worked for two Presidential campaigns, counseled three U.S. Secretaries, consulted to the GOP Convention, worked in the Senate for John McCain, and advised statewide campaigns. At the Ronald Reagan Presidential Foundation his team won the 2012 PR Weekly Nonprofit Campaign of the Year and 2011 PRSA Nonprofit/ Corporate Communications Campaign of the Year awards for the Reagan Centennial initiative. 

A native of California, U.S.A., Garrett holds a Master of Public Administration and a Bachelor of Arts in International Relations from the University of Southern California. He also is a member of the leadership team for Maverick PAC, a nationwide young professionals' political action committee.
Their operational director, Jacob Leis:
Jacob Leis is a veteran non-profit manager and fundraiser who has been working with conservative causes and candidates for over 12 years. Jacob was born and raised in Colorado where he became involved with conservative politics while still in college at Colorado State University. After working with Colorado's premiere state level gun rights organization, Rocky Mountain Gun Owners, Jacob joined the 2002 election campaign for State Senator Marilyn Musgrave. After working on Congresswoman Musgrave's staff, Jacob returned to Colorado to manage conservative campaigns and work with grassroots advocacy organizations such as Colorado Citizens for Right to Work, American Tradition Partnership, and the National Association for Gun Rights.
Themis PAC
This PAC was established in August of 2013. Roll Call reports:
Rep. Trey Gowdy, R-S.C., registered his new leadership PAC, Themis PAC, this week.

Gowdy is one of the most conservative members of the House. He studied history at Baylor University and remains fascinated with the ancient Greeks.

Wikipedia describes Themis, in Greek mythology, as the goddess of justice, divine law, traditional rules of conduct and social order, who "presided over the relation between man and woman, the basis of the rightly ordered family." She was also able to see the future and cut fact from fiction.

Dan Backer of Alexandria, Va., is the PAC's treasurer.

A spokeswoman for Gowdy in a statement said the name Themis was chosen "because she is the Greek goddess of justice. As a former prosecutor, Mr. Gowdy is a man of law who sought justice for victims."

The statement added: "Hopefully there aren't any problems with a mouse who lived in his previous Longworth office named Leonidas, his cat Apollo, or a hermit crab named Hermes. He also happens to enjoy Greek mythology. To assume anything else is just ridiculous."

She also noted that NASA has a mission called Themis, and "they refer to the Greek goddess of justice as inspiration."
Committee to Draft Judge Andrew Napolitano For President
Like other Backer-created PACs, this one utilizes the same vendors and aligns along the same themes. The first six months of 2013 show payments to vendors as follows:
$2500 to DB Capitol Strategies
$2160 to Political Media, Inc
$1500 to Social Security Institute
$287 to Piryx for card vendor fees
This Forbes article by Lawrence Hunter singing Napolitano's praises was the opening salvo in the launch of their effort. Nowhere on the article or the page is it disclosed that Lawrence Hunter is the Chairman of the Board of the Social Security Institute, the organization paid by the PAC to "develop content."
Constitutional Rights PAC
Newly launched, this PAC appears to be raising funds by appealing to the militia and patriot movement members. (see website) Note the admonition at the top that NO campaign limits apply to contributions. It is the usual libertarian mix of gun fearmongering (featuring Ted Nugent) and Muslim bashing. There is no information on funding sources at this time, because of the lag between giving and reporting in off-election years.
EaglesPAC
EaglesPAC received $1000 from Victory Online and paid out $950 to Dan Backer in 2012. No information is available as to who Victory Online is or what this PAC represents.
LibertyUSA PAC
Ron Paul "grassroots" supported PAC which raised money and fulfilled purchases of Ron Paul merchandise.
Backer NonProfits
Right Solutions aka Institute for Individualism was incorporated in Ohio in July, 2011 by Stephen M. Hoersting (now a partner at DB Capitol Strategies), Benjamin T. Barr (Rockville, MD) and Jeffrey E. Patch, Alexandria, VA.  Nonprofit status approval was granted by the IRS in June 2012. Benjamin T. Barr is the President/CEO of Government Watch specializing in election law. He is also a Senior Fellow in Constitutional Studies with the Goldwater Institute.
One of Right Solutions' first projects was to defend Aaron Walker in court against Brett Kimberlin. From the website:
DB Capitol Strategies, in partnership with RightSolutions, a 501c3 public charity, is building a nationwide team of lawyers to fight those who would silence online free speech. Our first salvo in that effort has been to file a federal lawsuit today against Brett Kimberlin, seeking, in part, an injunction to prevent the state from ever again arresting Mr. Aaron Walker, an American citizen, for exercising his right to free speech, and to release him from any prior censorship restrictions imposed by unlawful judgements.

This is only the first step in what we call the "Bloggers Defense Team." We are firmly committed to exposing and combating the efforts of Brett Kimberlin, otherwise known as the Speedway Bomber, and his well-funded allies on the left (like George Soros and Barabara Streisand) who will use any means of harassment to silence political opposition.

No citizen of the United States should ever be arrested merely for blogging – especially not for blogging about the crimes of the notorious Speedway Bomber Brett Kimberlin.

This is an issue that should cross all party lines and divisions. Free speech is what makes our country great, and we must all forever defend it – or forever lose it.
(See also this Democratic Underground thread.)
Right Solutions included their "Blogger Defense Team" project as one of their premiere cases. The domain hosting their blog is registered to Stephen Hoersting along with the .biz, .com, .info, .net, .us domains. Two other domains are also registered to Hoersting — one in 2006 and one in 2009.
This is the new normal
If you have read this far and your eyes have not glazed over, then you understand what the Supreme Court's decision today really means. Dan Backer's nonprofits and PACs will continue to proliferate, turning grassroots funding and energy into a populist facade for the billionaire monopoly on American political spending. We will leave it to others to tell you about what this means for the Roberts court, or the Senate, or other cases before the court, as we have kept our focus on Backer's broader agenda to burnish and empower the "free speech" of the investor class.
Today's decision brings America one important step further along the path to complete oligarchy, and we should all remember the name of the man who took that step for all of us in the name of "freedom."