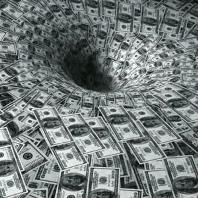 Shane Goldmacher at the National Journal says that the lines of division between candidates and super PACs have gotten so blurred, Senator Jeanne Shaheen of New Hampshire is shopping a 30-second attack ad script right on her campaign website.
The script comes complete with a document backing up the attacks on her opponent, former Sen. Scott Brown, and high-resolution images of the smiling candidate that could populate a potential future ad.

"When Brown was the Senator from Massachusetts he gave big oil and Wall Street billions in special breaks," the site says. "They gave him millions in campaign contributions."

This is the bold new frontier of candidate and super PAC coordination without direct communication. The party committees now post opposition research packets online for super PAC usage. And candidates across the country are posting B-roll clips of themselves on YouTube—Mitch McConnell's now-famed footage is the most recent example.
We expect that Dan Backer, the creator of hybrid super PACs and free speech attorney to billionaires, is thrilled by these developments. His recent Supreme Court victory has opened the floodgates of dark money, with predictable results.
This is the second supercommittee to form following the McCutcheon decision. One week after the Court's ruling, the Republican National Committee joined forces with the National Republican Senatorial Committee and the National Republican Congressional Committee to create the Republican Victory Fund. A single donor can write a check of $97,200 to the Republican Victory Fund.
So here is your new campaign finance landscape: billionaires can give virtually limitless funds to committees, which distribute it to candidates, who will be more dependent on them than ever before. Those candidates can post ad scripts and oppo research on their websites for those same committees to use in attack ads. And no one, not even the Federal Elections Commission, has the power to call foul on any of it. Is it any wonder that so many Americans feel detached and alienated from the political process?