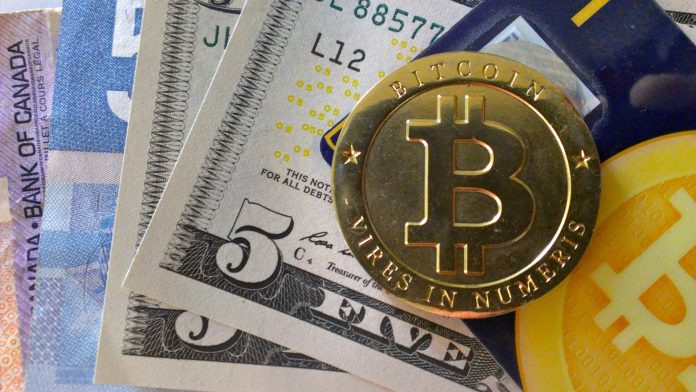 In a move that Dan Backer would approve of, the FEC on Thursday unanimously approved of political candidates accepting Bitcoins for donations. Months ago the FEC split on a decision to allow the e-currency to be used for political donations. Yesterday marks a complete change in their thoughts about the issues concerning political candidates accepting a currency that could be literally untraceable. Not only that, but when you take into consideration that the e-currency has in the past been primarily used to buy illegal drugs, weapons or other illicit products on the dark web, you get a sense that allowing politicians running for office to accept such a currency would be somewhat suspect.
From Mashable:
The decision is not an official rule or regulation, but it opens the door for other federal political committees to accept Bitcoin, not just the committee who made the request. It is also one of the very first rulings by a U.S. government agency on how to treat Bitcoin. In this case, the commission decided donations will be considered "in-kind contributions," like stock or property.
The commission voted 6-0 in response to a request by Make Your Laws PAC, a non-partisan political committee, which will now be able to accept up to $100 in donations made in bitcoins, as well as purchase the digital currency.
While it wasn't clear from the ruling whether Make Your Laws PAC could spend its bitcoins on goods and services, it did specify that it needs to turn bitcoins into dollars before depositing them into campaign accounts.
In November, the FEC considered similar issues, but the commission ended up deadlocked, with the 6 members split on a series of questions put forward by Dan Backer, a conservative attorney. At the time, some commissioners were worried that allowing Bitcoin donations would open up the door to anonymous donations.
Despite the fact that this is clearly a victory for Bitcoin supporters around the country, the decision will still leave some confusion as to what PACs can and cannot do in relation to Bitcoin donations, as Dave Levinthal at The Center for Public Integrity noted in a post.
"The decision left open as many questions as it answered," Levinthal wrote, explaining that it's unclear, for example, whether PACs could actually accept more than $100, or whether Super PACs — which can raise unlimited amounts of money — could also accept unlimited amounts of Bitcoin.
A few hours after the decision, Rep. Jared Polis (D-Colo.) became the first politician to take advantage of it, announcing he now accepts donations in Bitcoin to his
I now accept #bitcoin donations for my campaign! You can show me some Bitcoin love here: http://t.co/w7ZcJw7d3Q

— Jared Polis (@jaredpolis) May 8, 2014

Polis has been a vocal supporter of Bitcoin in recent weeks. In March, he mockingly called for the U.S. dollar bill to be banned in response to a request by Sen. Joe Manchin (D-W.Va.) to ban Bitcoin. In April, Polis also purchased Bitcoin in a public demonstration with Bitcoin ATM maker Robocoin.
This small victory comes after months of bad news for the Bitcoin community, with the recentimplosion of Mt. Gox, which was the largest bitcoin exchange in the world, and the decision by the IRS, which ruled that Bitcoin is property, not currency, and can be taxed as such. Japan's cabinet agreed and Russia has banned the crytpocurrency outright.