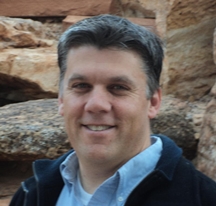 They say that history happens the first time as tragedy and the second time as farce. Happily, tragedy was avoided in Cliven Bundy's standoff against the Bureau of Land Management last month. Yesterday, San Juan County, Utah Commissioner Phil Lyman provided the farce by leading a parade of all terrain vehicles (ATVs) through Recapture Canyon, a federally-managed site that is rich in archaeological treasures. Both events are part of a new fringe campaign against federal management of Western lands that is being fueled with billionaire money.
According to a new analysis from the Center for American Progress Action Fund, a network of right-wing elected officials, organizations, and prominent commentators share Mr. Bundy's anti-government views and are advancing proposals to seize or sell-off federal public lands in eight Western states.

This network of so-called 'Bundy's Buddies' includes the Koch-funded organization Americans for Prosperity, U.S. Senator and presidential hopeful Rand Paul (R-KY), Utah Congressman Rob Bishop (R-UT), and Utah State Representative Ken Ivory. Ivory leads the American Lands Council — a group dedicated to advocating for the seizure of federal lands.

A new website from the Center for Western Priorities, BundysBuddies.org, identifies additional elected officials who share the anti-government views of Bundy and Lyman.
This anti-government movement is actually not popular, not even in the Western states where it is most pronounced. But the Denver Post explains that local resentment against the federal government has been building for years because federal employees have had the gall to enforce the laws of the United States that protect Native American artifacts and cultural sites.
It has long been a hotbed of far-right anger over federal intrusion into local affairs, especially after what were viewed locally as heavy-handed federal raids that rounded up dozens of longtime residents for artifact looting in the 1980s and in 2011.

San Juan County residents who support Saturday's protest ride identify themselves on their Facebook pages as fans of Bundy and guns-rights rocker Ted Nugent. They express hatred for President Barack Obama and Senate Majority Leader Harry Reid, a Nevada Democrat.

BLM employees in San Juan County have had windows shot out of their homes and their yards torn up by ATVs in the middle of the night.
Gee, what winners these ATV activists are! But wait, there's more:
The BLM closed the canyon to ATVs and dirt bikes seven years ago after motorized-use proponents illegally constructed a 7-mile-long, 4-foot-wide trail through the canyon. The trail — complete with bridges, berms and stiles — cut through archaeological sites.

Two local men were eventually arrested for causing some of the damage, and local sentiment swung their way.

Nearly 300 people walked through Recapture in 2011 in support of the two men and in an effort to raise money when the pair were fined for damages.

"They are just a couple of fellas trying to improve our recreational experience," one local blogger commented.
Aww, those poor guys. Why should their fun be curtailed just because they happened to build their illegal trail right through ancient cultural treasures? Surely they also have the right to drive their ATVs through the nearest museum, too. For that matter, why should anyone stop them from building trails all over any Civil War battlefield they like? But let us focus on the Native American question here, because we detect signs that land-use tensions in San Juan County are really about the looming presence of the Navajo Nation, and maybe not so much about the federal government. The tribe has sued the county over alleged disenfranchisement after the most recent redistricting maintained a white majority on local councils even though Anglos are a minority of the population.
On both boards, an Anglo majority has always held the balance of power. The lawsuit suggests that the balance of power is fundamentally unfair since more than 52 percent of the current population of San Juan County residents are Indians, including more than 50 percent of voting-age residents.
So what we may actually be seeing in Blanding, Utah is not so much a 'freedom movement' of ATV riders, but a majority-white community on the cusp of losing its political majority status, and yesterday's 'freedom ride' was a sublimated demonstration of those racial tensions. In fact, a traditional homecoming ceremony for Navajo veterans was canceled due to the protest, and neither Lyman or his supporters seemed a bit sad about it.
Cliven Bundy's star fell to Earth when he discussed slavery as a reasonable alternative to welfare for African Americans. We suspect that if journalists really dig for the truth about this story, they will discover that Blanding residents are also giving vent to racial resentments here. Native reservations are often sources of discontent for those living nearby, who may see them as another federal welfare outlay, or who resent tribal sovereignty for one reason or another. Perhaps it is time that someone interview Mr. Lyman and ask him some probing questions on these issues.