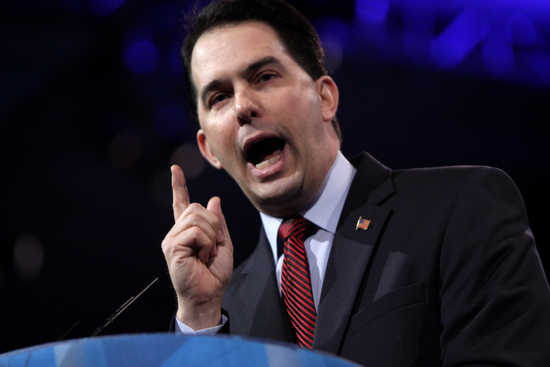 From the Associated Press:
Wisconsin Gov. Scott Walker, a potential 2016 Republican presidential candidate, coordinated fundraising with conservative groups as part of a nationwide "criminal scheme" to violate election laws, prosecutors said in court documents unsealed Thursday.

No charges have been filed against Walker or any member of his staff. The documents were filed in December as part of an ongoing lawsuit by the conservative group Wisconsin Club for Growth, which challenged a secret investigation into campaign fundraising coordination.

The investigation began in 2012 as Walker was facing a recall election, but has been on hold since May when a federal judge ruled it was a breach of the group's free-speech rights and temporarily halted the probe.

State prosecutors said in the December filing that Walker, his former chief of staff Keith Gilkes, top adviser R.J. Johnson and others were discussing illegal fundraising and coordination with a number of national groups and prominent figures, including GOP strategist Karl Rove.