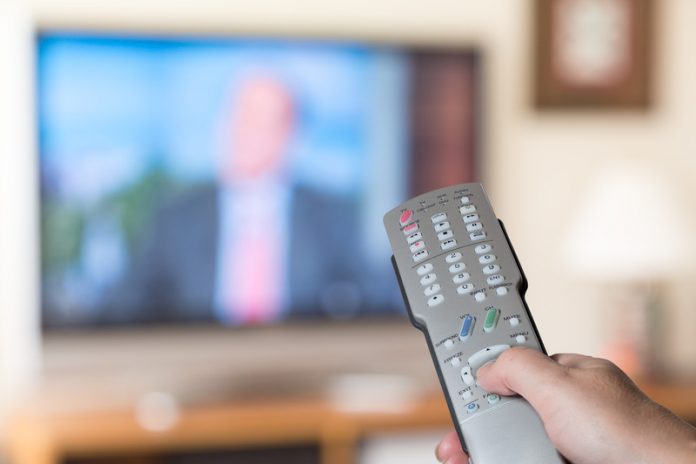 The Republican candidate for New York's 12th congressional district, Nicholas Di Iorio, has a campaign that is considered such a losing prospect that tv producers want to make a reality show chronicling his efforts.
Di Iorio's campaign manager, Joseph Shippee, recently wrote to the FEC to ask for them to issue an advisory opinion on the prospect of transforming his campaign into a reality show. Di Iorio will face off with Rep. Carolyn Maloney (D-Manhattan) in November's general election.
In the letter, Shippee explains how the show will chronicle campaign activities and document the ups and downs of fighting a losing battle:
"Nick was one of the candidates approached because the show wants to feature two congressional candidates running in districts where their odds of winning are very low. Nick appears to fit this description: he is running as a Republican in New York City. The film is interested in exploring the motivations, trials and tribulations of some candidates running in races that are considered unwinnable."
If the campaign is allowed to participate in the show, the taping will span from August to November, but the episodes will run on television months after the general election has concluded.
Shippee also states that the campaign would receive no material gain or in-kind contributions because the show will air post-election. However, Shippee and Di Iorio stand to directly benefit  from the reality show, which is why they are asking the FEC to issue an advisory opinion. "It is customary to pay individuals who are featured in reality shows. Nick and I were told we would probably be paid for our involvement. We were not given a dollar figure."
Di Iorio has already signed a consent agreement with the show's producers and the cable network. The show is expected to air on Esquire Network, although a deal has not been finalized yet.
The FEC has asked for more information from Shippee before issuing an opinion.
Hardly anyone would argue that the politics of campaigning are filled with dramatic moments that would put even the script of a soap opera to shame. Although it is difficult  to take a campaign seriously that focuses so much on its likelihood of losing.
The real question will most likely be, "Does it entertain?"