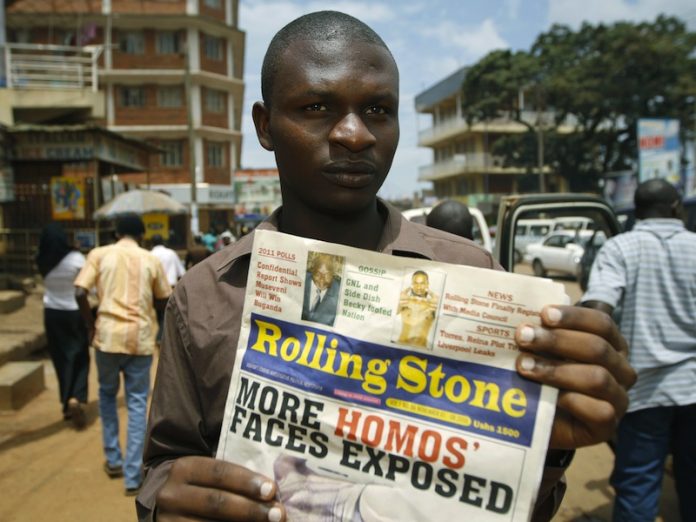 World Congress of Families, a large, far-right,  anti-gay group that is listed as a hate group by the Southern Poverty Law Center, lashed out this afternoon in a press release, denouncing what it calls a "smear campaign" leading up to its August 30th  "Life, Family and Freedom Conference" in Melbourne, Australia.
Apparently, the group has not received a welcoming reception, despite Australia's election of far-right, conservative leadership in 2013. In fact, they've been hard-pressed to find a venue that won't cancel on them.
Managing Director Larry Jacobs praised international "leaders" who he says signed the "International Pro-Family Leadership Open Letter to the People of Australia in support of the 'Life, Family and Freedom Conference'", and lamented that "sexual radicals and extremists have launched a smear campaign alleging that to promote positive ideas regarding the natural family somehow 'shames' others, including single-parent families, the divorced and homosexual couples. "
Jacobs also stated that it's not his group that's hateful, it's those who are speaking out against him."If you want to see 'hate' in action, look at efforts to deconstruct human dignity, re-define marriage, and marginalize the natural family which, if successful, will result in untold human suffering especially for children."
Coincidentally, the Human Rights Campaign Foundation released its first report on the organization today, shedding light on the extremist group and how it helps spread bigotry across the globe as part of a dangerous far-right, anti-gay platform.
"The World Congress of Families coordinates a dangerous group of activists spreading anti-LGBT rhetoric and promoting laws and policies that criminalize LGBT people and the speech of those who support them," said Ty Cobb, HRC Foundation's Director of Global Engagement.  "They praise Vladimir Putin as the standard-bearer for traditional 'family values' and honored a Nigerian activist who claims LGBT advocates conspire with the terrorist group Boko Haram with a "Woman of the Year" award.  Their advocacy abroad harms LGBT people from Russia to Nigeria and beyond.  Hate is not an American value, and we must expose and work to stop the World Congress of Families and their extremist allies."
WCF affiliate Scott Lively regularly preaches hate overseas and has been instrumental in stoking the flakes of anti-gay sentiment in Uganda. Lively preaches that LGBT people are the ones who are truly responsible for the Holocaust, the Rwandan genocide and the spread of HIV/AIDS. Ugandan officials have even credited Lively with with helping them craft legislation to further criminalize homosexuality in the country.
Uganda is not the only place where the hate group has found a receptive audience; WCF also forcefully advocated for the draconian anti-LGBT Russian laws forbidding "gay propaganda" such as pride events and public displays of affection.  WCF has repeatedly hosted events in Nigeria with "pro-family" activists from Nigeria and elsewhere in Africa.
"This organization and their affiliates' global advocacy have corresponded with a dangerous rise in anti-LGBT laws, discrimination, and even violence around the world," said Cobb.  "Their harmful impact is being felt in nearly every corner of the globe, and we urge all fair-minded Americans to reject the World Congress of Families and their exportation of anti-LGBT hate."
WCF is active in several nations across five continents. Based out of Rockford, IL, WCF has organized large international "pro-family" conventions that bring together the most fringe activists engaged in anti-LGBT extremism since 1997.
In July, they announced for the first time in their organization's history, they will host the 2015 conference in the US.
It will be interesting how the organization will cope with the inevitable backlash; will they be able to handle themselves in a country where their opposition has the freedom of speech to stand against them without the threat of physical harm?
[Image Credit: NPR News]