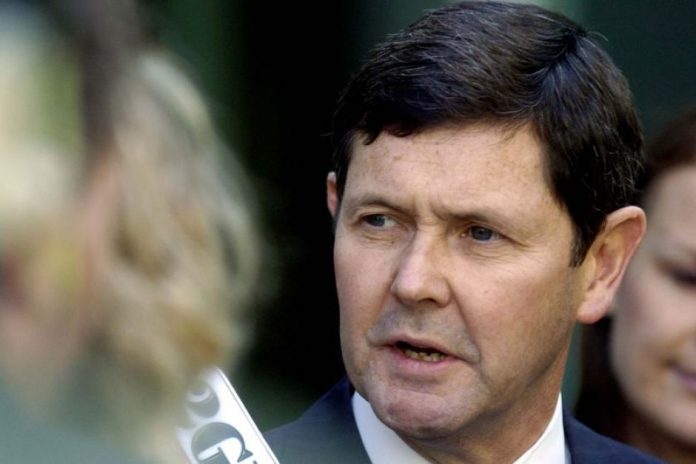 Australia's Prime Minister for Social Services, Kevin Andrews, cancelled his planned attendance at the World Congress of Families conference tomorrow — but it's not because he wanted to. Victorian Attorney-General Robert Clark  and right-wing Victorian Liberal MP Bernie Finn also cancelled their speeches, citing fear of threats and violence.
The far-right leaning government officials bowed to pressure only after learning that an Australian extremist group, ultra right wingers who call themselves Catch the Fire, would be hosting the event . Catch the Fire is a home-grown Australian hate group best known for linking the Australian bush fires in 2008 to the decriminalization of abortion and blaming the 2010-2011 Queensland floods on God's displeasure with then-PM Kevin Rudd.
World Congress of Families, an SPLC-listed hate group from Illinois that's linked to anti-gay violence on a global level, has had a rough time planning their upcoming conference in Australia, slated to open on August 30. First, they struggled to find a venue to hold their event, encountering a series of cancellations due to their anti-gay sentiments, after three other venues refused to hold it. Then, widespread calls for boycotts and official condemnation from the Australian Senate brought more backlash. This week, even Sydney MP Alex Greenwich sent a letter to Mr. Andrews, asking him to cancel on the conference:
"Your attendance and endorsement of the WCF conference risks embarrassing Australia's human rights record and is in direct contradiction of the work done by the Australian Department of Foreign Affairs and Trade in counties such as Uganda, Nigeria, and Russia to support their LGBTI citizens and advocate for fairer laws", Mr. Greenwich wrote to Mr. Andrews.
Many speakers, including Andrews, faced backlash and broad condemnation from the liberal Green party as well as the general public for supporting and attending the event.
World Congress of Families annual event has met with much resistance in Australia due to their  is condemnation of homosexuality, gay marriage and touting scientifically debunked claims of links between breast cancer and abortion.
"The calls for me not to attend demonstrate the intolerance of the Greens and the left — instead of arguing their case in the public arena, they seek to shut down debate," Mr. Andrews, who seemed upset at bowing to pressure to cancel his appearance told the media. "Equally, I cannot support intolerance from other quarters. As I have been informed today that the event is now to be hosted by Catch the Fire, I have decided not to attend."
Although the Australian government official believes in World Congress of Families' cause, which is "preserving" the traditional family and outlawing abortion, Andrews was hard-pressed to assert factual reasoning to justify his support of the organization. As is often the case with far-right nutjobs, Australia's Prime Minister of Social Services was hard-pressed to assert any factual information that backs up the World Congress of Families' core beliefs.
And, of course, Andrew says — finding facts is not his job. He turns it around to tell the reporter she's the one who isn't qualified to find facts, so how can she disprove him?
You can see the full interview here.
[Image credit: ABC News Australia]