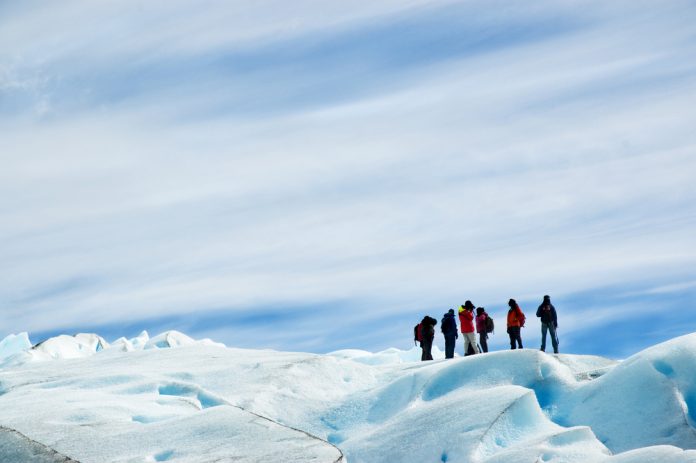 Patagonia, a company that specializes in eco-friendly outdoor clothing and gear, launched a crowdsourced art campaign last week to help get out the vote among the nature-loving crowd. As part of the campaign, they invited artists & designers to create a "collection of designs to express why they believe the environment is the #1 issue in the upcoming election."
Here's what some of them have come up with so far. (You can see them all at the Vote the Environment website.):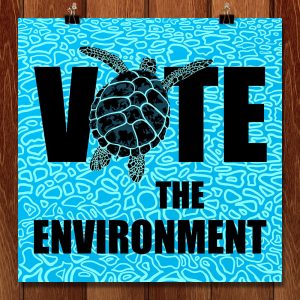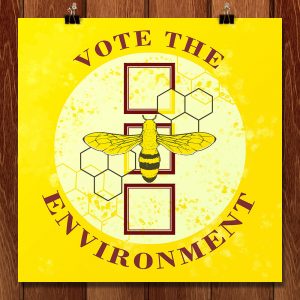 The focus of the campaign getting people to "Vote the Environment" in the midterm elections.
Patagonia especially hopes to appeal to their youthful fans, who often skip non-presidential elections. According to a Harvard University study, only 23 percent of Americans ages of 18-29 say they will definitely vote this midterm.
Patagonia also partnered with three top graphic artists: Alex Trochut, Natas Kaupas and Eric Junker, and put together three designs to kick off the to produce three new "Vote the Environment" shirts. "Vote the Environment" is Patagonia's campaign focused on rallying voter engagement around the environmental crisis. (The campaign is open for anyone to contribute their own designs.)
"We've rooted our business in the environment – we want to act responsibly, live within our means, and leave behind a planet we would want to live in," said Patagonia CEO Rose Marcario. "We need leaders who will act on behalf of the future and the planet and we know art can create a sense of pride and urgency and inspire real action for this movement."
The new "Vote the Environment" website provides resources allowing people to register to vote in their state, gives information on candidates scored by the League of Conservation Voters according to environmental issues, invites artists to showcase their work and features information about the artists. $5 from the sale of these shirts in Patagonia retail stores and online goes to HeadCount.