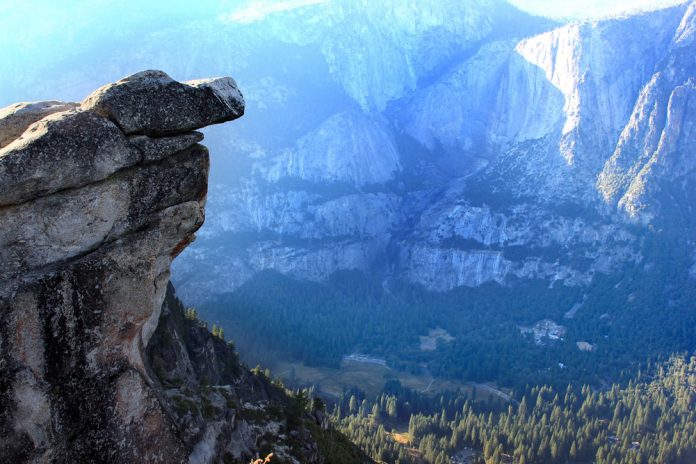 Today, Americans across the country are celebrating the 50th anniversary of one of the country's most effective conservation laws, the Wilderness Act.  Signed by President Johnson on September 3, 1964, the Act was a historic achievement for federal public lands protection. The Wilderness Act introduced a new level of conservation to the American public, where became people are empowered by Congress to propose protection of special wild places, watersheds, wildlife habitat. It also provided outstanding recreational opportunities like hunting, fishing, camping and hiking, ushering in a new type of vacation — the family day trip to our National Parks.
"The Wilderness Act gave voice to what is collectively America's common ground," says Jamie Williams, President of The Wilderness Society, founded in 1935 to advocate for protection of America's roadless wilderness such as wetlands and forests. "Protected lands and waters only enhance the lives of future generations. The Wilderness Society is here to carry the legacy of our founders forward, reminding our elected leaders that wild places are what help keep America strong, resilient, and economically secure."
The Wilderness Act set aside almost nine million acres of U.S. national forests as wilderness, defining the highest level of protection, uses and enjoyment of these federal lands: "wilderness…is hereby recognized as an area where the earth and its community of life are untrammeled by man, where man himself is a visitor who does not remain."
Today, the National Wilderness Preservation System encompasses nearly 110 million acres of wild country and includes lands in national parks, wildlife refuges and Bureau of Land Management areas. That's a lot of nature that belongs to us, the American public, and preserved for future generations.
An anniversary publication created by the Wilderness Society  outlines the major benefits from wilderness designation, and they're nothing to take for granted. The Wilderness Act has helped protect drinking water for major cities like Phoenix, Denver, Los Angeles and New York. It also drives $646 billion in tourist industry for communities close to public lands. Our public lands also allow scientists to study local effects of climate change.
Right now, protection of wildlife and additional programs for conservation have stagnated in a do-nothing Congress.  In fact, this one of the least productive and most partisan eras that Capitol Hill has ever seen, and our wildlife has suffered for it. More than two dozen bipartisan, locally supported wilderness bills have been introduced and are awaiting action by Congress. Included in these bills  Congress is ignoreing? Bills to protect drinking water supplies in Colorado and Tennessee, premier wildlife habitat in Montana and Washington, and outstanding recreation destinations in Idaho and Maine.
These measures are broadly supported by a variety of American voices, including veterans, business owners, cultural and religious leaders, sportsmen and women, timber companies, motorized users, and military groups.